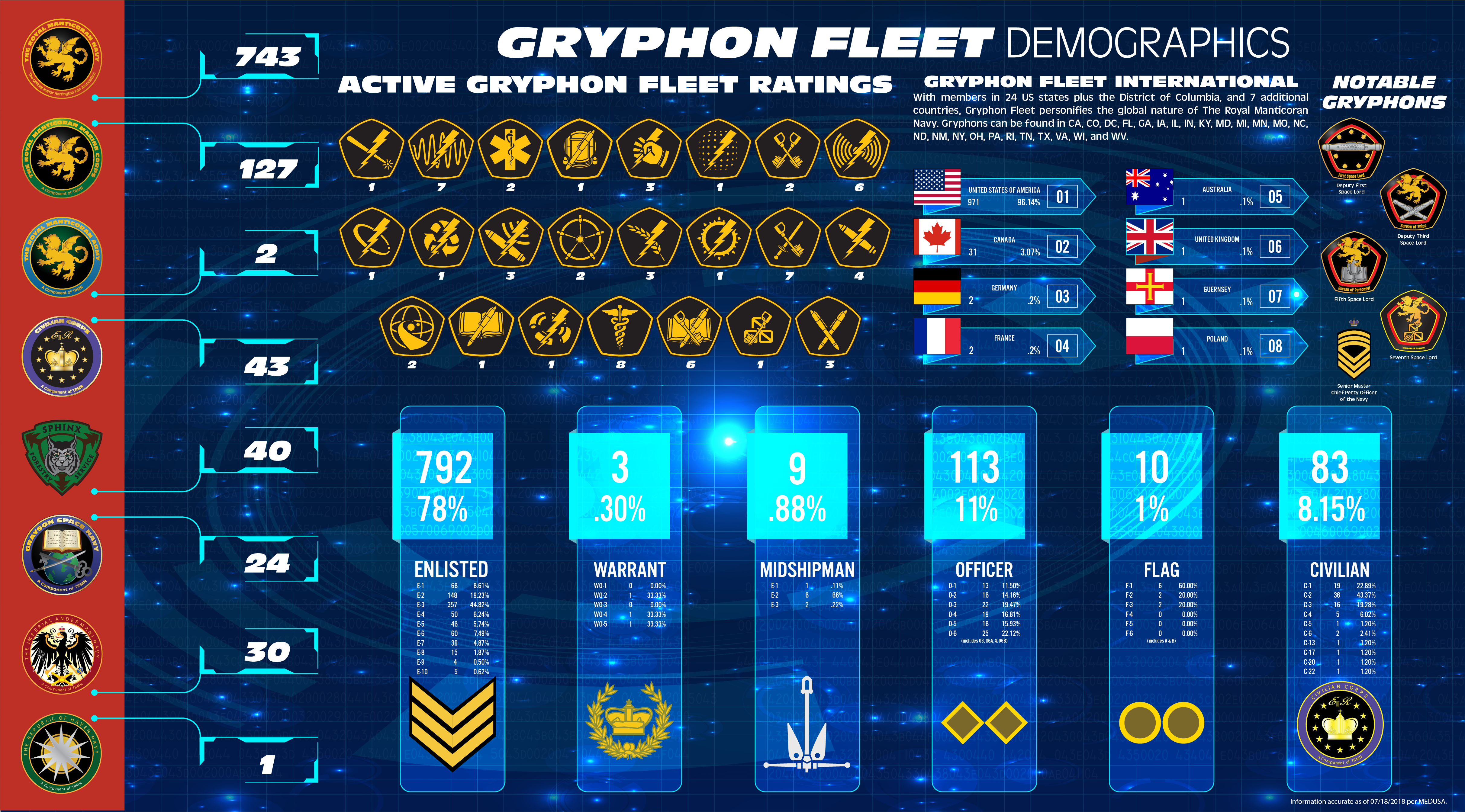 The information above is pulled from the MEDUSA database, and accurate as of 18 July, 2018.
This was an interesting experience. On the ships of 2nd Fleet, we have every component of The Royal Manticoran Navy represented – including those who haven't a badge, crest, or logo of their own. That means that the Civilian numbers include:
3 members of the Royal Manticoran Astro Control Service
5 members of the Royal Manticoran Merchant Marine
Others who are found in the company of Gryphon Fleet include:
Boatswain Instructor
Director, Office of Records
Director, Office of Retention
Envoy Extraordinary and Plenipotentiary
Home Under Secretary
Jr. Enlisted School Instructor
Legalman Instructor
We have members in nearly half the states in the US, and a real international presence. Approximately 1 in 6 members of the RMN is a Gryphon. Gryphon Fleet is home to a true cross-section of the Royal Manticoran Navy, and we hope you'll join us!