The Gryphon's Beak
August, 2019
We are heading in to the lull period between bigger events in the Fleet area – CONvergence, MantiCon, and InConJunction are over, LionCon and WindyCon still to come. This is a good point to take a moment to consider where we want to be headed as a Fleet.
I have written before that in my observation the most successful fandom groups tend to be outward-focused. I see that in other fandoms, and in Second Fleet as well. I really think that is a key to having the most fun in fandom, and being the most fulfilled as a member of an organized group. Honestly, this extends outside fandom, into any voluntary association group – Masons, Lions, Moose, Elk, VFW, American Legion, Junior League, and so on. Focusing on doing things for others is needed to be truly successful.
I want to challenge each of you, individually and as ships, to find that for yourselves. Find that outside focus, and work to make a difference where you see the need and opportunity. It doesn't have to be big, or flashy. Simple good is often the best good, because it might be overlooked in favor of the showy stuff.
Some things that can be that simpler good include volunteering with Special Olympics, events for those with Down's Syndrome, donating stuffed animals or books to a children's hospital (in the Chicago area, Bug's Pals helps with that). It is simple, inexpensive, and has a lasting positive impact.
So consider adding outward focus – helping others – to your roster of ship activities. We are all better for it, and it builds unity. 
Feels good too.
Congratulations to Obermaat Ed Hartwick on his appointment as XO, HMS Beowulf and promotion to Fregattenkapitän, IAN.
••••
Congratulations and welcome to the recommissioned HMS Helen, BC-570! HMS Helen (BC-570), assigned to the Second Fleet (Fruitport, Michigan).
The following personnel are hereby transferred and permanently assigned to HMS Helen (BC-570):
CAPTJG Dean McClure, RMN (assigned as CO)
CDR Pete Mousseau, RMN(assigned as XO)
CPO Austin Muratori, RMN (assigned as Bosun)
    ENS Michael Cartwright, RMN
    PO1 Joseph Armold, RMN
    PO3 Tracy McClure, RMN
    S1C Susanne Christiansen, RMN
    S1C Matt Dodgen, RMN
    S1C Bryan Donihue, RMN
    S1C Paul Kilmer, RMN
    S1C Ted Smith, RMN
    S1C Douglas VanBennekom, RMN
    S2C Jennifer Davison, RMN
    S2C Melissa Metivier, RMN
    S1C Greg Pedelty, GSN
    GEFR Derek Newland, IAN
    GEFR Nicole Porter, IAN
    LCPL Cameron Taylor, RMMC
    LCPL Scott Walkotten, RMMC
The following civilians are hereby transferred and permanently assigned to HMS Helen (BC-570):
    Richard Christiansen, CIVIL (INTEL)
••••
Congratulations and welcome back to the big chair CAPTSJ Jimmy Nelson, once again serving as CO, HMS Hexapuma. Fleet wishes to express appreciation and thanks to Captain (JG) Gray for his service as Commanding Officer of Hexapuma and wish him all success in his future endeavors.
••••
Congratulations and welcome to the Fleet to our new Legalman, SCPO Christina R Doane! She is here to serve our enlisted members in any JAG-related capacity, contact info in the Fleet Staff section at the end of the newsletter.
••••
Congratulations to LTCDR Betty J Osthoff, RMN of HMS Galahad on her appointment to the position of Administrator of the Office of the Order of Queen Elizabeth!
This is a reminder that your Chapter and MarDet reports are due by August 10th. One thing I found amazingly helpful when filling them out was to use an online document (Google Docs, Word Online) to keep things organized as they happened. Then, when the reporting month hit, I could just copy and paste them into the reports form, and be done. No trying to remember what happened two months ago at the last minute!
Marines – you now have a new online form to fill out for Bi-Monthly reports. The link is below. It will send the reports to your command triad, your Ship's CO and to ComForceCom. Please use this form to send in your report that is due on June 5th.
There is only one stipulation with the form at this time. Please do not use autofill. Autofill does not work properly and that information is deleted in the report. You can copy and paste information into the report but forgo the autofill function.
https://buships.trmnbureaus.info/rmmc/
With the change in command, the following Fleet positions are open, and in need of filling:
Deputy CO

This is a Commodore (F1) position.

The DCO is there to serve as a backstop for the CO, and take over in the event of the CO's absence.

In practical matters, the DCO will serve as the filter for the CO – handling issues that may arise, as possible, and keeping the CO informed when issues do arise. This position is, hopefully, a .5 'hat' position, but may rise to be a full 'hat', as regards the 2 Hat Rule.

Chief Of Staff

This is a Captain (O6 A/B) position.

Th Chief of Staff is also a layer of problem solver between the CO and the several ships. The CoS is also the leader of the staff officers, and may be considered as their immediate supervisor. Duties include making sure that reports are tracked and in on time, handling issues that arise in the staff, and generally keeping everything straight with the fleet staff.

Flag Lieutenant

This is a Junior Officer (O1 – O3) position.

The role of the Flag Lieutenant is to, in the words of COL Bryar Nelson, to make sure the CO is on time, and eats something. As an aide-de-camp, the Flag Lieutenant should have qualified as Yeoman, and be available to maintain flag records, schedules (mainly at conventions), and generally keeping track of correspondence and helping set up any meetings that need to happen. This is not a full-time position.
Please note that all rank requirements must be tested to in order to receive appointment to the position.
BuComm-Approved blood drive flyers are available!
Each poster is available in 11 x 17 as a form-fillable PDF. Just enter your specific details, and your customized Blood Drive flyer is ready to go!
I want to thank SMAJ Brad Handley, MARDET Ajax, for spearheading the project, coming up with the idea and providing excellent suggestions on changes to the design. There is a ready-to-use version linked below: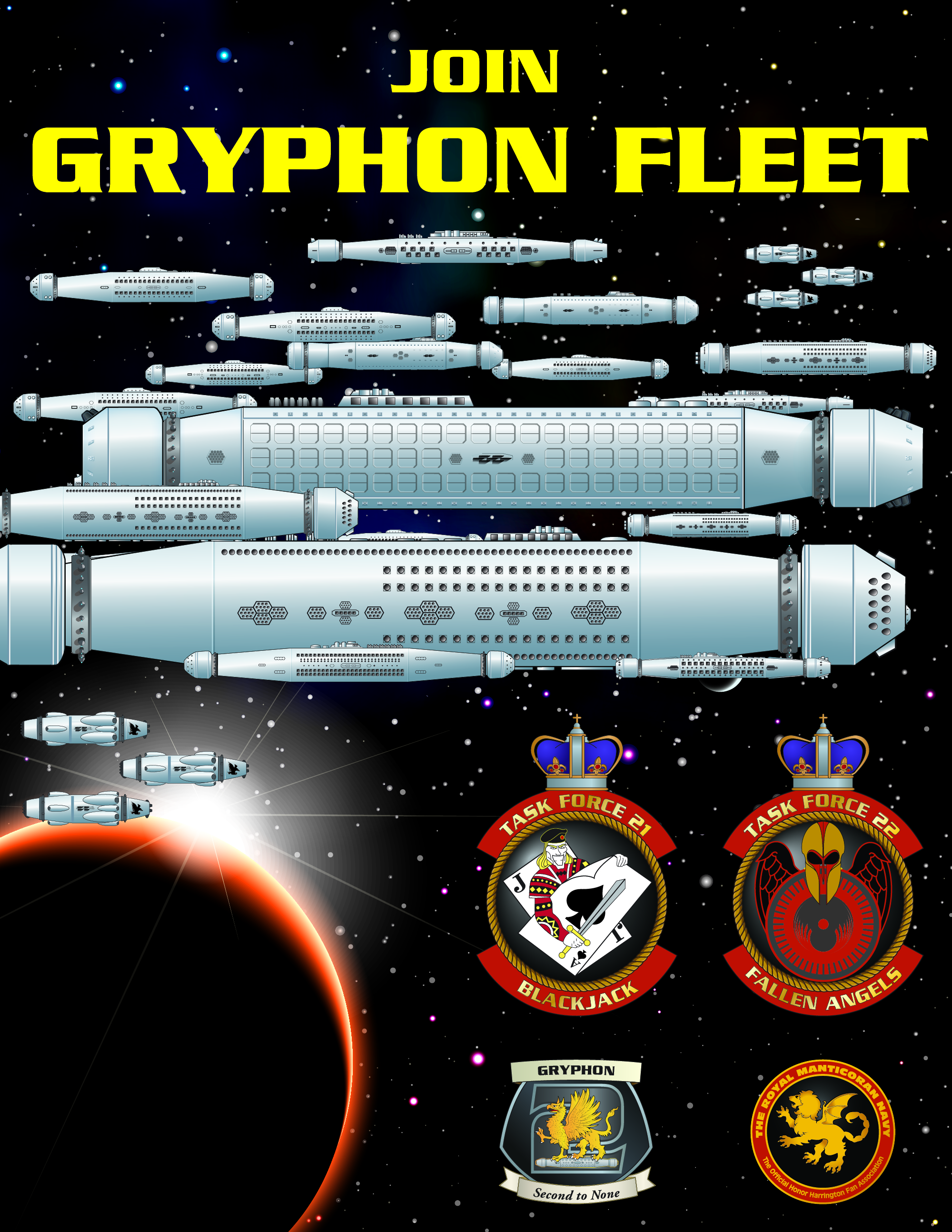 Have your ship, echelon, or fleet upcoming events promoted here!
We just need the event name and date sent to co@gryphonfleet.org! We want to promote you!
Posters like this are available (TF-levels are pre-approved!), as are Gryphon & Planet posters, and more! Send over a request and email, and your posters will be emailed (or cloud-drive links will be) straight away!
When there is a change happing in a chapter or group – be it a change in command triad or a new chapter forming, remember to include upper command in the process. Echelon, Task Group and Force, and Fleet should all be notified of all Triad changes, commissioning paperwork, etc.
This isn't to gain permission, it is to make sure we know what is happening in case there are questions directed our way by the Space Lords. No one likes to be caught unprepared, after all!
To help, I have added a list of Echelon commanders at the end of the newsletter, for reference.
I want to remind all COs to check Medusa at least monthly to send in promotions, and see who is eligible for boards. Promoting is easy with the current system, and literally just takes a few clicks.
I also want to encourage a 'must promote' mindset for all non-board promotions. I am sure this isn't an issue for anyone in Fleet, but want to be sure it gets said officially.
Who the person is, or our opinion of them, doesn't matter when it's promotion time. If your members are eligible, we need to be sure they get their promotions in a timely manner.
I know life intrudes. Please take just a few minutes to check your rosters, and promote our people. It's good for morale, and the right thing to do as CO.
Sanctions for Failure to File MarDet Reports
As of the date of this Order, by my hand, and by the authority of the Sovereign, Queen of Manticore, Elizabeth III, due to the fact that many MarDets fail to file reports during each reporting cycle:
I hereby Order that the failure to properly file a required report for any reporting period will result in the following sanctions:
First Failure to Report in a calendar year: The Chapter CO, MarDet XO and Gunny will be privately advised of the fact that the MarDet CO failed to report and they will be asked to make sure it does not repeat.
Second Failure to Report in a calendar year: The Chapter CO, Regimental CO and Expeditionary CO (where applicable) will be contacted to inform them that their MarDet failed to report for a second time. The MarDet CO, MarDet XO and Gunny will be informed they are on a final warning for failure to report and that punitive actions will be carried out if another report is missed.
Third Failure to Report in a calendar year: The Chapter CO, Regimental CO and Expeditionary CO (where applicable) will be informed of the third failure to report. The MarDet CO, MarDet XO and Gunny will be restricted from receiving any Awards or consideration for Promotion until the MarDet has filed two consecutive, timely reports. (i.e., if you fail to file a report for February, the triad will be ineligible to receive awards for the period of February 10 to April 1).
Fourth Failure to Report in a calendar year: The MarDet will be stood down and all members will be reassigned to the local chapter.
As a reminder, reports are due no later than the 10th day of every even numbered month and should not be submitted any earlier than the 1st day of each even numbered month. Please understand that it is my sincere hope that I never have to invoke any of the above punitive actions.
Shirley J. Kunz, KDE, MC, GS
General (SW) RMMC
Embarked Flag Officer HMS Wolf
COMFORCECOM
Please respond to: ComForceCom@rmmc.trmn.org
It is a fact we all tell ourselves and others isn't it, "Everyone is special in their own right. We all have unique talents and abilities to contribute. Don't compare yourself to others. "
Sometimes we don't listen to this good advice or apply it when it comes to not just ourselves as individuals but to our individual TRMN chapters/ ships. No two ships are alike. They are all made up of an assortment of individuals. Each member has a vital role to play in the life of their chapter, however, insignificant that role may seem at times to them or others. If that individual moves who is the one that adds that fresh burst of excitement to any new project the chapter undertakes, it makes a difference in the chapter. If the member who is the behind the scenes organizer for meetings has a health crisis or a new baby or even has a death in their family and because of these real life issues can not participate for a couple of months, it can have a dramatic impact on their chapter's activities.
At such times, and these times occur at some point in every chapter's life cycle, the members of that chapter may feel like their chapter is not as good as it used to be. That they are dead in the water or that not much is going on.
At such times it may be helpful to lead more with knowledge than just feelings in dealing with the situation and remember these DO'S and DON'TS.
1. DO NOT QUIT. This is not the time to give up on your chapter. Every chapter goes through seasons when events happen that effect what happens and what can reasonably be expected of your members at the present moment. Just because some activities have to be rescheduled until later, does not mean your chapter has failed or is dying. Get help from fleet leaders and sister ships and their triads. Ask for help from the BuPers Office of Retention and other Bureau areas that may have resources that would assist your chapter.
2. DO FIND A RUNNING MATE(S). Select another chapter(s) to partner with on a special project. Nothing stirs up interest like making new friends and having fun together. Go to a fun park and bowl or play laser tag together then sit down together over some shared pizza. Take to someone's back yard for a cookout and some yard or board games with other TRMN members in your area. If you don't have another TRMN chapter around, maybe there is another fan group you could do a joint project with for a local charity. There is fun and strength in combining numbers between groups and in the new friendships that result.
3. DO FIND A CON TO GO TO JUST FOR FUN. Okay, real life has taken a toll on your chapter this year, and you don't think that you are up to supplying volunteers or manning a recruitment table at a Con. You can always just put on your uniform or Con Min and attend and have fun together. Don't be surprised if some folks walk up to you and want to join because they want in on the fun and friendships. Be sure you get in touch with BuPlan to find out what Cons are close to you. They have a lot of good information on Cons and some good recruitment materials you might want to have with you just in case someone wants to join your chapter.
4. This one is very important. DON'T COMPARE YOUR CHAPTER TO OTHERS. No matter who we are or what we do in our chapters, we always think we could or should have done better. Now, this is not a bad thing if you are focusing on a personal or chapter best where you compete against yourselves or what your chapter did last time. But if a seven person destroyer compares itself constantly to a 200 member SD , the destroyer crew is bound to be discouraged. This is why some fleet challenges are geared to percentage of participation and others are geared to raw numbers. It isn't just about winning. If I see a ship that is meeting regularity 3-4 times a year, has recruited 2-3 members in the last 12 months, has members who each have been earning some participation points each year of their membership, and a few members actively engaged in taking a couple of courses a year,  and whose Captain is making a report every two months even if all they say is "We are keeping in touch but have nothing new to report right now. " As a Task Force CO,  I would count that a very good and growing chapter with nothing to feel bad about. Are there chapters that do more? Sure there are. (There are also chapters that do less.) So what? What does it matter what other chapters do? Have they had the challenges your chapter has had to overcome this year?  Probably not. Can you celebrate where you are right now with no apologies? Probably so!
5. DO LOOK FOR THE POSITIVE. Did you ever meet someone who only saw the negative in everything? Bet they were not much fun to be around. People are drawn to positive people. Positive people look for solutions to problems, not who to blame for failures. Positive people face forward, they don't rehash old wounds, old problems, old arguments, etc. Okay, let's be honest. Every chapter has at least one nay- sayer – one person who can never see the good in anything. But we don't have to go along with that attitude. Task them to use their negative vision to debug problems for your group. Set up a precedent that members can only bring up a problem they see with a group plan, if they are willing to find a better solution. A good staff support officer in the real military is taught early on that they don't bring a problem to their CO unless they also have already worked out a solution to offer to that problem.
The reason I think we often has issues with replacing Command Triad members in our chapters is that members are afraid to step up to command a chapter because they think that they can not do as good a job as some other Captain or Executive Officer or Bosun of another chapter or previous chapter triads that they know about. They think that they can not establish or run a chapter that meets weekly or at least monthly, recruits 10 new members a month, has every member taking 12 courses a year, and earning about 100 activity points annually. Oh, yes and earning about 6 medals at every Con they attend. LOL! This is simply not reality. No chapter does this. We so often build such unreasonable expectations for our chapters that we freeze up and don't do the things we can do because we think we can't do the things we think we ought to be doing or that people expect us to do.
I don't know anyone who reads chapter reports who has not stood in the spot to have to write them at some point. No one is judging your chapter who reads them. All of them care a great deal about TRMN members and chapters and will help you in any way they can to make your chapter what you and the members of your chapter want it to be.
Dame Dora Ann Erikson, GCE, MC, SC, OR, QBM
Commodore, RMN
Commanding Officer, Task Force 21
By order of CO 2nd Fleet, the following marksmanship awards are issued effective 15 July, 2019:
FLECHETTE GUN MARKSMANSHIP CERTIFICATE:

MS Sara SWAFFORD, HMS Invincible

GRENADE LAUNCHER MARKSMAN CERTIFICATE

Mr Don REISDORPH HMS Valkyrie

GRENADE MARKSMAN CERTIFICATE

Mr Don REISDORPH HMS Valkyrie

PISTOL MARKSMAN CERTIFICATE

Lieutenant[JG] Patrick ANDERSON, HMS Invincible
S1C Matt MCMILLAN, HMS Valkyrie
Petty Officer 1st Class Brianna KLEIN, HMS Valkyrie

FLECHETTE GUN SHARPHOOTER

MR Don REISDORPH, HMS Valkyrie

PISTOL SHARPSHOOTER AWARD

S1C Dean FLOREANI, HMS Valkyrie
S3C David BERLIEN, HMS Valkyrie

RIFLE SHARPSHOOTER AWARD

PO1 Ethan ANDERSON, HMS Valkyrie

PISTOL EXPERT AWARD

Capt[JG] Dan STIGLICH, HMS Valkyrie

RIFLE EXPERT AWARD

Lt Commander Ross PROSSER, HMS Valkyrie
S1C Karol KURTZ, HMS Invincible
The Tradition Lives!
For CO 2nd Fleet:
Issued by:
KEVIN WALSH, NS
Senior Chief Petty Officer, RMN<
2nd Fleet Range Officer
Knight, Order of the Star Kingdom
FADM Laura Lochen, RMN HMS Invincible
VADM John Neitz, RMN HMS Invincible
Queen's Bravery Medal
SMCPO Kevin Walsh, RMN     HMS Hotspur
Knight Commander, Order of Queen Elizabeth
PO3 Steven Bobula, RMN HMS Galahad
Conspicuous Bravery Medal
PO1 Daniel Lapine, RMN     HMS Hotspur
SCR Kylie Fugate, CIV     HMS Hotspur
PFC Jayme Moore, RMMC     HMS Hotspur
Manticore Cross
FK David Westover, IAN HMS Beowulf
Meritorious Service Medal
PO2 Diana Flanagan, RMN     HMS Hotspur
Osterman Cross
KL Nathan G Niemi, IAN SMLAC Arminius
Navy Commendation Decoration
LTSG Debra Fligor, RMN     HMS Hotspur
Foreign Minister's Award
DoI Wayne Bruns, CIVIL HMS Invincible
Saganami Cross
CAPTSG Danielle Erikson, RMN HMS Merlin
Manticoran Havenite 1905-1922 War Medal
PO3 Jeanne Kating, RMN     HMS Hellhound
PO3 Martin Levita, RMN     HMS Hellhound
Officer, Order of Queen Elizabeth
SCPO Alexander Jones, RMN HMS Musashi
Grand Alliance Campaign Medal
LTCDR Julie Chase, RMN     HMS Lodestone
CDR Richard Davenport, GSN     HMS Death Claw
CDR Drew A. Drentlaw, RMN     HMS Invincible
CAPT Larry French Sr, RMMC     MARDET Demon
PO2 Richard Hertel, RMN     HMS Invincible
ENS Terry Lassaline, RMN     HMS Enterprise
Distinguished Gallantry Cross
ENS Diana Najla Flanagan, RMN HMS Hotspur
Sword's Cross with Crossed Swords
CDR Richard Davenport, GSN HMS Death Claw
Medal, Order of Queen Elizabeth
S2C John Ryan Chambers, RMN HMS Gryphon
Navy Achievement Medal
SCPO Jeremy Port, RMN HMS Musashi
CPO Aundrea Price, RMN HMS Gawain
PO2 Amy Louise Theisen, RMN HMS Musashi
S1C David Law, RMN HMS Musashi
Silesian Anti-Piracy Campaign Medal
Manticon, 2019
MAJ L. Bloodgood, RMMC MARDET Invincible
CDR Drew A. Drentlaw, RMN HMS Invincible
RADM Cheryl Krause, RMN HMS Invincible
SMCPO Megan Krick, RMN HMS Musashi
FADM Laura Lochen, RMN HMS Invincible
SMCPO Bill Lochen, RMN HMS Invincible
CPO David W Potter, RMN HMS Invincible
CAPTSG Jackie Snedden, RMN HMS Enterprise
Masadan Occupation Medal
Manticon, 2019
MAJ L. Bloodgood, RMMC MARDET Invincible
CDR Drew A. Drentlaw, RMN HMS Invincible
RADM Cheryl Krause, RMN HMS Invincible
SMCPO Megan Krick, RMN HMS Musashi
FADM Laura Lochen, RMN HMS Invincible
SMCPO Bill Lochen, RMN HMS Invincible
CPO David W Potter, RMN HMS Invincible
CAPTSG Jackie Snedden, RMN HMS Enterprise
Havenite War Campaign Medal
Manticon, 2019
MAJ L. Bloodgood, RMMC MARDET Invincible
CDR Drew A. Drentlaw, RMN HMS Invincible
RADM Cheryl Krause, RMN HMS Invincible
SMCPO Megan Krick, RMN HMS Musashi
FADM Laura Lochen, RMN HMS Invincible
SMCPO Bill Lochen, RMN HMS Invincible
CPO David W Potter, RMN HMS Invincible
CAPTSG Jackie Snedden, RMN HMS Enterprise
Manticoran Combat Action Medal
4th Award
LTCDR Rex Hood Jr, RMN     HMS Demon
2nd Award
CAPTSG Jimmy Nelson, RMN HMS Hexapuma
Aerospace Basic Observer Wings, Officer
LTJG Patrick Anderson, RMN HMS Invincible
Aerospace Basic Observer Wings, Enlisted
S3C John Ryan Chambers, RMN     HMS Gryphon
Officer Space Warfare Pin
SCWO Ursula Day, RMN HMS Demon
Enlisted Space Warfare Pin
S2C John Ryan Chambers, RMN HMS Gryphon
Congratulations are extended to the following members on the occasion of their promotions as noted.
Special Promotions Board, Manticon 2019
Don Eggert, KE, NS, QBM, RMN promoted to Warrant Officer First Class
Ursula Day, KDE, CR, SC, RMN promoted to Senior Chief Warrant Officer
HMS Enterprise
David Levi, GSN to Electronics Technician 1st Class, effective 15 July, 2019
HMS Galahad
Linden C Robart to Spacer 1st Class, effective 22 July, 2019
HMS Gawain
Grant Dobbe to Petty Officer 2nd Class, effective 22 July, 2019
Phil Cook to Spacer 1st Class, effective 22 July, 2019
Brad Graham to Spacer 1st Class, effective 22 July, 2019
Lance Hansen to Spacer 1st Class, effective 22 July, 2019
Daniel Kurtycz to Spacer 1st Class, effective 22 July, 2019
Andrew Griesel to Spacer 2nd Class, effective 22 July, 2019
HMS Hotspur
Diana Flanagan to Ensign, effective 28 June, 2019
HMS Javelin
Christina Lynne Davis to Spacer 1st Class, effective 23 July, 2019
Priscella Marie Morrow to Spacer 1st Class, effective 23 July, 2019
Katina Smith to Spacer 1st Class, effective 23 July, 2019
Mary Stein to Spacer 1st Class, effective 23 July, 2019
Diane Jean-Therese Voth to Spacer 1st Class , effective 23 July, 2019
Dickie B. Voth to Spacer 1st Class, effective 23 July, 2019
Beth A Freund to Spacer 2nd Class, effective 23 July, 2019
Alexis M Freund to Spacer 2nd Class, effective 23 July, 2019
John Proft to Senior Clerk, effective 23 July, 2019
HMS Juno
Dale W Weilage to Spacer 1st Class, effective 4 July, 2019
HMS Merlin
Noah Spicer to Staff Sergeant, effective 19 July, 2019
Rachel Tippett to Intelligence Mate 2/c, effective 19 July, 2019
Laura Hagemeier to Spacer 1st Class, effective 19 July, 2019
Zeb Jensen to Spacer 1st Class, effective 19 July, 2019
Eric Stein to Spacer 1st Class, effective 19 July, 2019
Joh Walsh to Spacer 1st Class, effective 19 July, 2019
David Helmick to Spacer 2nd Class, effective 19 July, 2019
HMS Musashi
Charles Hero to Petty Officer 3rd Class, effective 20 July, 2019
HMS Unicorn
Terry Glidden to Lieutenant (JG), effective 22 July, 2019
Chris Leusby to Petty Officer 1st Class, effective 22 July, 2019
Peter Sanders to Petty Officer 2nd Class, effective 22 July, 2019
David Hansen to Spacer 1st Class, effective 22 July, 2019
Anthony LeRoy Thompson to Lance Corporal, effective 22 July, 2019
Donald James Williams to Spacer 1st Class, effective 22 July, 2019
Michael Zalar to Administrator, effective 22 July, 2019
Fleet Command & Staff Information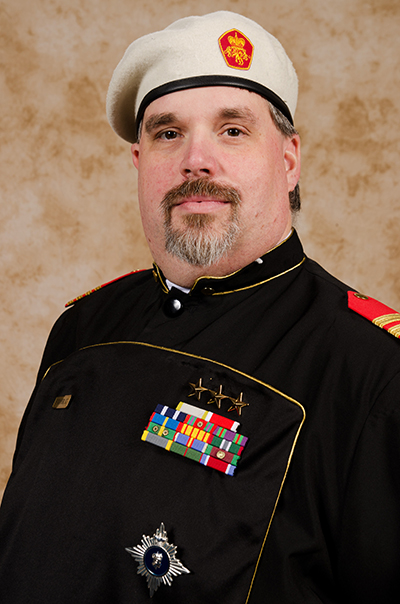 CO, Gryphon Fleet
co@gryphonfleet.org
Rear Admiral of the Red
Geoffrey Strayer
KDE, KR, SC, CGM, GS
Bosun, Gryphon Fleet
bosun@2ndfleet.trmn.org
Senior Master Chief Intelligence Mate
Kevin Walsh, NS, QBM
JAG Ombudsman
ombudsman@2ndfleet.trmn.org
Captain Larry Dale French Sr
GCE, RMMC
Legalman
legalman@2ndfleet.trmn.org
Intelligence Specialist
intel@2ndfleet.trmn.org
Lieutenant Commander David Oliver Kling
Personnel Officer
co@hmsinvincible.trmn.org
Captain (SG)
Jamey Salsberg
KDE, MC, OC
Training Officer
bosun@hmsgryphon.trmn.org
Senior Chief Petty Officer
Derek Firehawk Sauls
Range Officer
marksmanship@2ndfleet.trmn.org
Senior Master Chief Intelligence Mate
Kevin Walsh, NS, QBM
RMACS Liaison
ascl@gryphonfleet.org
Commander
Christina Swanson
KDE, CBM
Gryphon Fleet Order of Battle
Task Force 21
Covering Minnesota, Wisconsin, and the Upper Peninsula of Michigan
LAC Wing 30
HMLAC Gungnir, Willmar, MN
HMLAC Superior, Duluth, MN
SMLAC Arminius, Minneapolis, MN
Battle Squadron 1
HMS Imperatrix (SD-457), Minneapolis, MN
HMS Invincible (SD-455), Plymouth, MN
HMS Valkyrie (SD-355), Minneapolis, MN
Destroyer Squadron 265
HMS Javelin (DD-264), Big Lake, MN
HMS Lodestone (DD-64), Elk River, MN
HMS Merlin (CA-270), St. Cloud, MN
HMS Peregrine (DD-1291), Winnipeg, MB
Independent Commands
HMS Hellhound (DD-446), St. Paul, MN
HMS Juno (BC-726), Willmar, MN
HMS Leonidas (BC-584), Grand Forks, ND
HMS Unicorn (CLAC-30), Rochester, MN
Independent Commands
HMS Borzoi (DD-438), River Falls, WI
HMS Gawain (DD-481), Madison, WI
HMS Musashi (BC-775), Milwaukee, WI
Task Force 22
Covering Illinois, Indiana, Kentucky, Ohio, and the Lower Peninsula of Michigan
LAC Wing 62
GSNLAC Lilla Björn, Marquette, MI
HMLAC Faraway Quest, Goshen, IN
HMLAC Scythe, Portage, Indiana
Independent Commands
HMS Apollo (CL-80), Lafayette, IN
HMS Demon (CLAC-62), Hammond, IN
HMS Gryphon (SD-153), Indianapolis, IN
HMS Hotspur (DD-02), Rantoul, IL
HMS Wolfhound (DD-437), Mt. Prospect, IL
Cruiser Division 711
HMS Death Claw (CA-437), Cincinnati, OH
HMS Hexapuma (CA-412), Mount Vernon, IN
HMS Sabrepike (CA-417), Franklin, OH
Independent Commands
HMS Galahad (DD-478), Columbus, OH
Independent Commands
HMS Ajax (BC-545), Windsor, Ontario
HMS Beowulf (BC-739), Lansing, MI
HMS Enterprise (BC-480), Rochester Hills, MI
HMS Helen (BC-570), Fruitport, MI
HMS Roland (DD-476), Toledo, OH
Task Force 21
CDRE Dora Erikson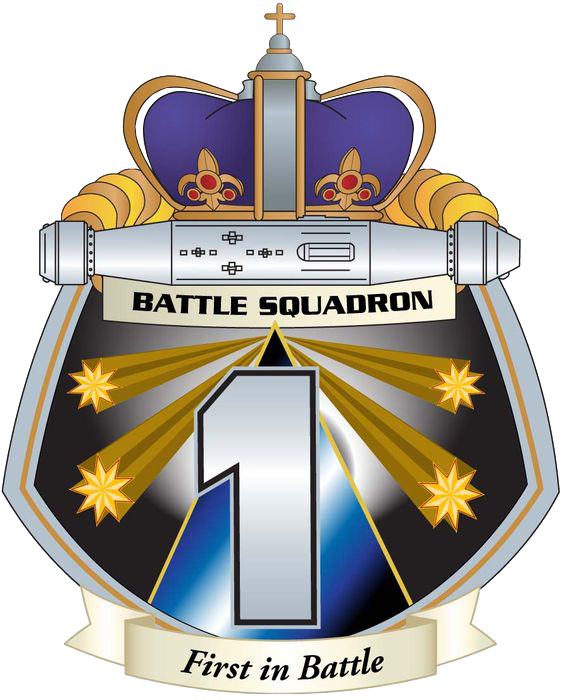 Battle Squadron 1
CAPTSG Jill McTavish
Destroyer Squadron 265
CAPTSG Danielle Erikson
Task Group 21.2
CAPTJG Timothy Bailey
Task Force 22
CDRE Sherman Day
Task Group 22.1
CAPTSG Michael Flanagan
Task Group 22.2
CAPTSG Jimmy Nelson
Cruiser Division 711
CAPTJG Kevin Johnson
Task Group 22.3
CAPTSG Jackie Snedden