The Gryphon's Beak
April, 2021
The Gryohon Fleet Worldcon 2022 Portal page is live! This is the one-stop clearinghouse for our plans for next year. We have also started our fundraising drive to support the efforts at Worldcon, and a initial interest survey as well.
The survey is being used to gauge interest in you and your fellow fleet members helping run our activity at the convention. We will collect responses, and be in touch as we start filling in the staffing levels.
Please take a moment to click through to https://gryphonfleet.org/worldcon2022/ and let us know your interest level – even if it is 'not at all', we need to know!
For those who cannot attend, I would ask that you consider donating to help us put on the best show Worldcon has ever seen. Every donation helps! If you are able, a recurring (and sadly we can't automate those) $10 monthly donation would be a huge help!
Thank you all again, and I look forward to seeing you in person once we can convention again.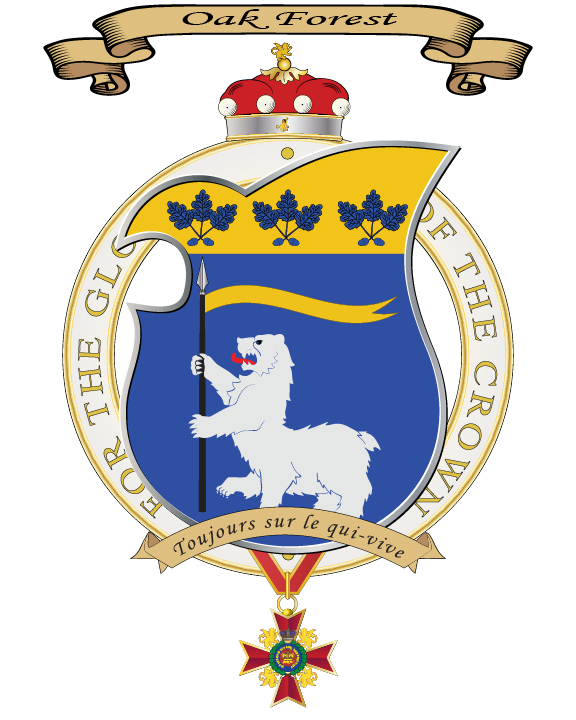 BuTrain Order 021-21
I have the honor to announce the appointment of:
Electronic Warfare Mate 2/c Danielle Ostach as the RMMCTC Junior Enlisted Instructor.
EWM2 Ostach you are hereby ordered to report immediately to Major General W.T. Farley at the Royal Manticoran Marine Corps Training Command, Camp Maastricht. There to perform the duties and assignments as the RMMCTC Enlisted Instructors.
••••
BuPlan Directive 2103-01
Effective 15 March 2021 at 1200 CDT (UTC-06:00), the BuPlan Office of Intelligence & Convention Services will close. The current BuPlan Departments under that office will now report directly to the BuPlan Chief of Staff.
The Bureau would like to thank LCDR Patrick Giese, RMN, for his dedication and service in the role of Director of Operations for the Office of Intelligence & Convention Services.
Commensurate with that service, and demonstrative of the trust the Bureau Command Staff has in LCDR Giese's leadership abilities, effective 15 March 2021 at 1200 CDT (UTC-06:00) LCDR Patrick Giese, RMN, is hereby directed to assume the role of Director of the Office of Naval Intelligence for the Bureau of Planning.
••••
Buships Directive 2103-01
Lieutenant Senior Grade Crystal Butt, RHN you are hereby directed and required to proceed aboard HMS Vixen (DD-174), there to take upon yourself the duties and responsibilities of Executive Officer, relieving Lieutenant Senior Grade Morgan David, OC, NS, QBM, RMN, in service to the Republic. Fail not in this charge at your peril.
The Bureau of Ships wishes to express appreciation and thanks to PO1 David for her service as Executive Officer of Vixen and wish her all success in her future endeavors.
••••
FORCECOM Order 2103-B
By my hand, and by the authority of the Sovereign, Queen of Manticore Elizabeth III, I hereby order the constitution and activation of a Marine Detachment aboard HMS Vixen (DD-174), Lieutenant Commander Lisa Ann Wiedemann, RMN commanding, effective 20 March 2021.
The Vixen Marine Detachment will be a Platoon-sized echelon, assigned to 1st Corps, 2nd Expeditionary Force, 2nd RMMC Rifle Regiment "The Gryphon Highlanders Regiment".
The command triad* of MARDET Vixen will be as follows:
Second Lieutenant Martin Tizura, RMMC
Lance Corporal Sam Phillips, RMMC
The members of MARDET Vixen are as follows:
PFC Rhyan Jenkins, RMMC
PFC Trevor Kuehl, RMMC
PVT Debbie Fligelman, RMMC
PVT Mark Stryczek, RMMC
PVT Shannara Bathory, RMMC
PVT Kell Abstetar, RMMC
PVT Adam Duff, RMMC
The following brevet are authorized:
2LT Martin Tizura is brevetted to First Lieutenant, O-2
LCPL Sam Phillips is brevetted to Staff Sergeant, E-6
Congratulations, one and all.
••••
BuShips Directive 2104-01
Commander David Kling you are hereby directed and required to report to Commodore Justin Dupras, KDE, SC, OG, CGM, GS, CBM, RMN, Commanding Officer, Construction and Refit Command, in your new capacity as Director of Small Craft Construction.
Fail not in this charge at your peril.
••••
BuPlan Dispatch 2103-02
Announcing the Launch of ConStack
Ladies and Gentlemen of the Grand Alliance,
The Bureau of Planning is excited to announce the launch of ConStack. This cooperative project between BuPlan and BuComm is now a fabulous new tool that puts information about over 2,000 conventions at your fingertips. All members of TRMN and the public can view ConStack at https://constack.trmnbureaus.info/.
BuPlan Intel Agents and Branch Liaisons are tasked with making sure that conventions and events are added and routinely updated for their Area of Responsibility (AOR) and branch. Most of them have already been trained and are ready to manage events for you, so if you see that an event is missing or has incorrect information, contact your Fleet's BuPlan Intel Agent or Branch Liaison and they will get it updated.
If your Fleet or Branch does not have an active BuPlan Intel Agent or Branch Liaison, we can extend training to your active Fleet Intelligence Officers to allow them to be able to add and edit entries in ConStack for your Fleet. If you are a Fleet CO in this position, please contact BuPlan. If you are not a Fleet CO, please contact your Fleet staff for the appropriate contact information.
We hope you find ConStack to be a useful tool. Share it with all your friends!
This is a reminder that your Chapter and MarDet reports are due between the 1st and 10th. One thing I found amazingly helpful when filling them out was to use an online document (Google Docs, Word Online) to keep things organized as they happened. Then, when the reporting month hit, I could just copy and paste them into the reports form, and be done. No trying to remember what happened two months ago at the last minute!
And a reminder that Marksmanship submissions are due the 20th of the month, so we have time to correlate and get things set for the award issuance.
Marines – you now have a new online form to fill out for Bi-Monthly reports. The link is below. It will send the reports to your command triad, your Ship's CO and to ComForceCom. Please use this form to send in your report that is due on the 5th.
There is only one stipulation with the form at this time. Please do not use autofill. Autofill does not work properly and that information is deleted in the report. You can copy and paste information into the report but forgo the autofill function.
https://buships.trmnbureaus.info/rmmc/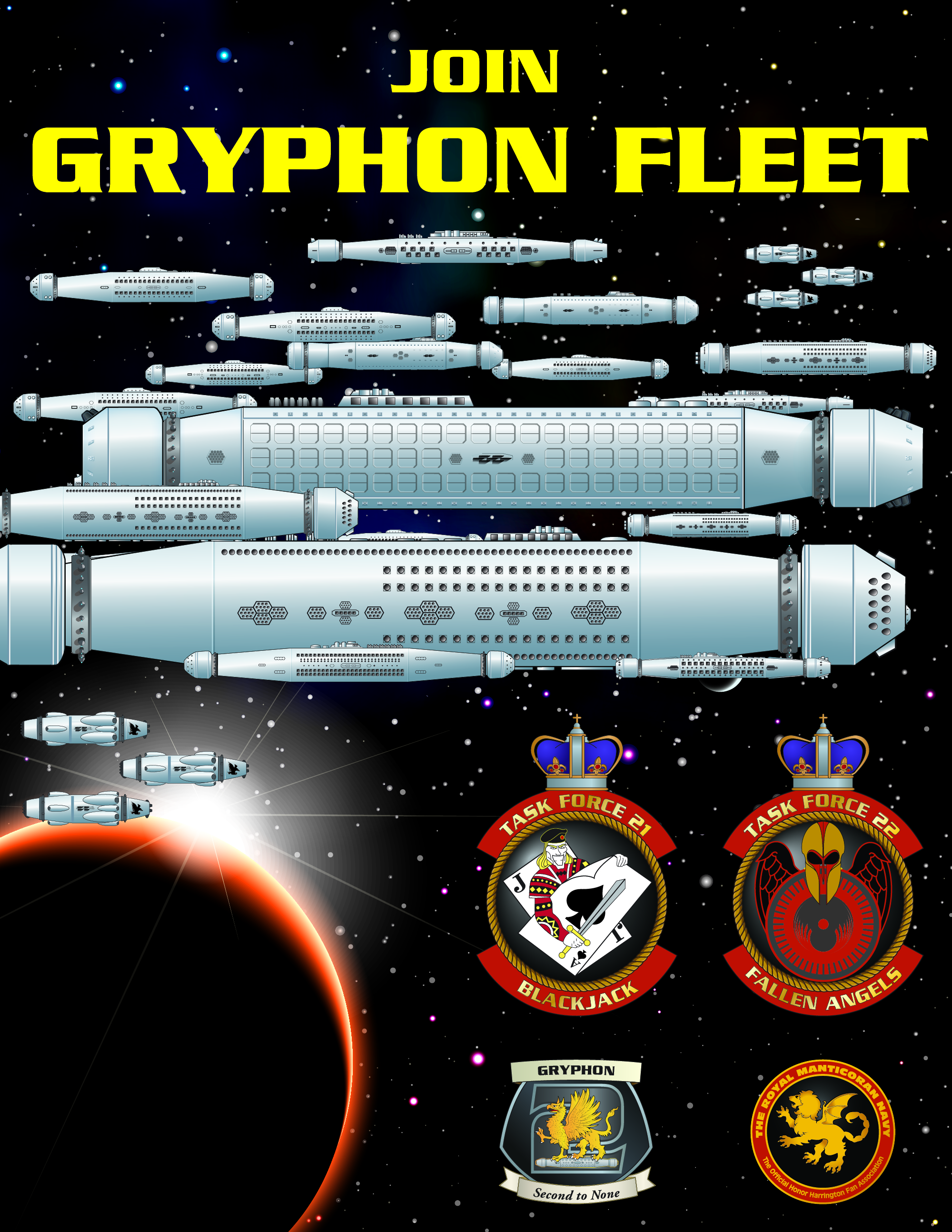 As COVID-19 continues to flare in many states, large gatherings are being canceled across the board. Until it is safe to do so, Fleet advises considering all conventions 'probably canceled' for the foreseeable future.
We will return to our regular list of events once the situation allows.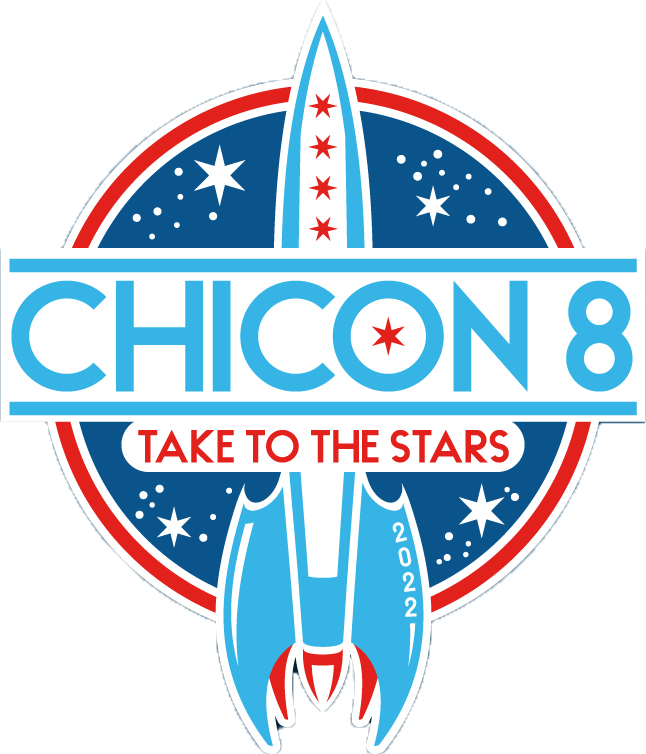 Join us for TRMN Social Hour every Saturday evening at 7PM Central.
There is a wide range of guests, from our own Space Lords to members of BuNine, authors like Chuck Gannon, Eric Flint, Marko Kloos, and some guy named David Weber. Following the recorded AMA-format with our guests, the floor is open to free-form discussion & hanging out. Links for each Social Hour are posted in the Forums, and on the main Facebook page.
Hope to see you there!
BuComm-Approved blood drive flyers are available!
Each poster is available in 11 x 17 as a form-fillable PDF. Just enter your specific details, and your customized Blood Drive flyer is ready to go!
I want to thank SMAJ Brad Handley, MARDET Ajax, for spearheading the project, coming up with the idea and providing excellent suggestions on changes to the design. There is a ready-to-use version linked below:
By order of CO 2nd Fleet, the following marksmanship awards are issued effective 1 April, 2021:
GRENADE LAUNCHER MARKSMAN CERTIFICATE:

PO1 Aaron COX, HMS Galahad

PISTOL MARKSMANSHIP CERTIFICATE:

CR2 Jacob BRUNS, HMS Imperatrix
CR1 Benjamin BRUNS, HMS Imperatrix
LTSG Crystal BUTT, HMS Vixen
CDR Martin GARCIA, HMS Demon
PO3 Daniel Nathan SPEARS, HMS Havoc

PLASMA RIFLE MARKSMANSHIP CERTIFICATE:

Mr Don REISDORPH, HMS Valkyrie

RIFLE MARKSMANSHIP CERTIFICATE:

PO3 Rebecca GARRETT-WARREN, HMS Hellhound
CPO Kate SHANKIE, HMS Vixen

PISTOL SHARPSHOOTER AWARD:

PO3 Daniel Nathan SPEARS, HMS Havoc

RIFLE SHARPSHOOTER AWARD:

CDR Cate HESSER, HMS Hellhound
CAPT Thomas PAUKSTIS, HMS Demon

PISTOL EXPERT AWARD:

SMCPO Jacia BRUNS, HMSS Northstar
PVT Josh COONS, HMS Beowulf
PO2 Jeanne KATING, HMS Hellhound
PO1 Martin LEVITA, HMS Hellhound

RIFLE EXPERT AWARD:

LCPL Melanie GALLOWAY, MARDET Valkyrie
PO2 Jeanne KATING, HMS Hellhound
PO1 Martin LEVITA, HMS Hellhound
CDR Ziggi THOMPSON, HMS Javelin

PISTOL HIGH EXPERT AWARD:

MSGT Jessica GAZDIK, MARDET Valkyrie
FKpt Ed HARTWICK, HMS Beowulf
HptGefr Kevin Lee STONER, HMS Beowulf
HptGefr Rebecca Ann STONER, HMS Beowulf
KdS David WESTOVER, HMS Beowulf
The Tradition Lives!
For CO 2nd Fleet:
Issued by:
KEVIN WALSH, NS
Senior Chief Petty Officer, RMN
2nd Fleet Range Officer
A Matter Of Honor RMN LARP
A Matter of Honor is a multi-day, live-action role playing event set in David Weber's expansive literary Honorverse. Held in November 2021, the event will offer players three days of exciting adventures and full immersion within Weber's colorful science-fiction world. Within the interior of the decommissioned USS Edson in Bay City, Michigan, nearly 200 players will serve as the crew of the HMS Ballista, a heavy cruiser of the Royal Manticoran Navy with a mission of unparalleled importance. Each player will receive a uniquely-written character whose backstory and abilities will shape the actions and relationships of the player moving through the weekend event. Participants will need to work carefully with each other – and sometimes against each other – to fulfill duties and objectives unique to their character and the mission at large.
A Matter of Honor will be held from November 12 to 14th, 2021 and will run non-stop until the conclusion of the event. Unlike other QAG events, A Matter of Honor does not have specific "lights out" times and will run continuously from start to finish. Player sleep times will still mean activity for others, and each character will be assigned a specific schedule of on-duty, off-duty, and rest periods to simulate the rigors of space-bound life in the Manticoran Navy.
A Matter of Honor is an official Honorverse event and – while produced by Quest Adventure Gaming – is being carried out in cooperation with David Weber, the BuNine Team, and The Royal Manticoran Navy. The event will closely follow the canonical universe of the books, with frequent and obvious references to source materials. While participants are not required to be familiar with the Honorverse, a familiarity with the books is strongly recommended and will certainly assist players in their understanding of their characters and the in-game setting.
Most of the Matter of Honor event will be hosted aboard the USS Edson, a decommissioned Forrest Sherman-class destroyer from the Cold War era. Now a national historic landmark at the Saginaw Valley Naval Ship Museum in Bay City, MI, the vessel's interior will serve as the HMS Ballista (CA-586). Players will have access to the vast majority of the ship's sizable inner-workings, with various locales serving as key game locations and player accommodations. Many of the Edson's actual controls will be temporarily fitted with a networked system of touch-screen panels and computer interfaces, allowing players to collectively navigate the Ascendant through a virtual simulation of deep space.
In addition, specific encounters and plot points will take place at additional sites in the Bay City/Saginaw area to serve as other vessels and planets within the Honorverse. At various points, players may have the opportunity to explore these additional locations, adding a sense of depth and scale to the overall player experience.
For more information or to register, visit https://matterofhonorlarp.com/.
Grand Alliance Campaign Medal
CAPT Larry Dale FRENCH Sr, RMMC MARDET Demon
CDR Richard James SAMS, RMN HMS Merlin
PO1 David J LEVI, GSN HMS Enterprise
Manticoran Combat Action Medal
13th Award
KdS David J WESTOVER, IAN HMS Beowulf
3rd Award
LTCDR John Ryan CHAMBERS, RMN HMS Havoc
Manticoran Reserve Service Medal
CAPTJG Christina SWANSON, RMN HMS Gryphon
CAPTJG Charles E GRAY, RMN HMS Hexapuma
LTSG Karl KRUEGER, RMN HMS Borzoi
Ensign Joseph C KENNEDY, RHN HMS Demon
Good Conduct Medal, 2nd Award
SGTMAJ David WOODARD, RMMC HMS Galahad
CPL Bob SHUPOD, RMMC HMS Galahad
Good Conduct Medal
S1C John d MCCROSSEN, RMN HMSS North Star
PO2 Timothy ANDERSON, RMN HMS Valkyrie
S1C Samantha SOUSA, RMN HMSS North Star
S1C Garry RICE, RMN HMS Apollo
S1C Jennifer A JONES, RMN HMS Valkyrie
PO1 Heather SIGSTAD, RMN HMS Valkyrie
S1C Kate JOHNSON, RMN HMS Valkyrie
S1C Matthew E NORDIN, RMN HMSS North Star
PO1 Alan Joseph WEIER, RMN HMS Invincible
LCPL John WILLIAMS, RMMC MARDET Valkyrie
CPO Stephanie Kay BERLIEN, GSN HMS Valkyrie
Ranks on awards are listed at the time of award, and may have changed by publication.
March Honors – Promotions
Congratulations are extended to the following members on the occasion of their promotions as noted.
Board Promotions
Timothy Bailey, RMN, HMS Musashi, to Captain, Senior Grade
Richard Davenport, GSN, HMS Death Claw, to Captain
Sherman Day, RMN, HMS Demon, to Rear Admiral of the Red
Rick Matheny, RMN, HMS Invincible, to Captain, Senior Grade
HMS Ajax
Robert Isaac Elton, Sr to Spacer 1st Class, effective 26 March, 2021
HMS Gawain
Lance Hansen to Petty Officer 2nd Class, effective 25 March, 2021
Daniel Kurtycz to Petty Officer 2nd Class, effective 25 March, 2021
HMS Helen
Jack Oswald-Warren Frost to Petty Officer 2nd Class, effective 28 March 2021
John Floyd Jones to Lance Corporal, effective 28 March 2021
HMS Juno
Mathew J Roden to Petty Officer 1st Class, effective 8 March, 2021
HMS Musashi
Tilly Leatherberry to Spacer 1st Class, effective 25 March, 2021
Jake Nitzel to Spacer 1st Class, effective 25 March, 2021
HMS Vixen
Trevor Kuehl to Private 1st Class, effective 6 March, 2021
Sam Phillips to Lance Corporal, effective 8 March, 2021
Debbie Fligelman to Private 1st Class, effective 22 March, 2021
Fleet Command & Staff Information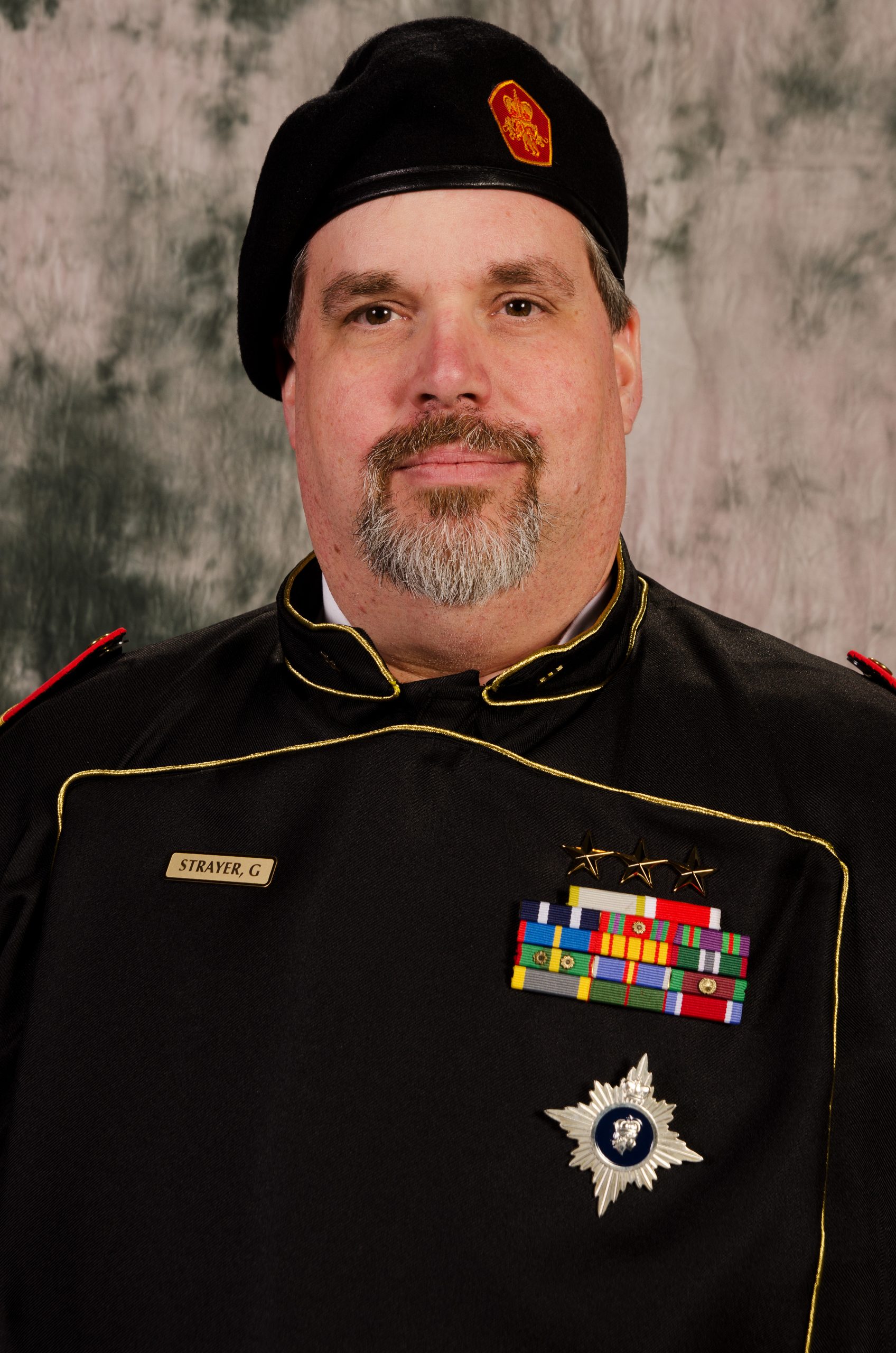 CO, Gryphon Fleet
co@gryphonfleet.org
Rear Admiral of the Red
Geoffrey Strayer
KDE, KR, SC, CGM, GS
Bosun, Gryphon Fleet
bosun@2ndfleet.trmn.org
Senior Master Chief Intelligence Mate
Kevin Walsh, NS, QBM
Chief of Staff
cos@gryphonfleet.org
Captain, Senior Grade Zach McCauley
Flag Captain
co@hmsgryphon.trmn.org
Captain, Junior Grade Christina Swanson
Flag Lieutenant
flaglt@gryphonfleet.org
Captain Junior Grade Kerry Kuhn
Fleet Medical NCOIC
medical@gryphonfleet.org
Intelligence Specialist
intel@2ndfleet.trmn.org
Lieutenant Commander David Oliver Kling
JAG Ombudsman
ombudsman@2ndfleet.trmn.org
Captain Larry Dale French Sr
GCE, RMMC
Legalman
legalman@2ndfleet.trmn.org
Operations Officer
operations@gryphonfleet.org
Lieutenant Commander Patrick Giese
Personnel Officer
Captain (SG)
Jamey Salsberg
KDE, MC, OC
Range Officer
marksmanship@2ndfleet.trmn.org
Senior Master Chief Intelligence Mate
Kevin Walsh, NS, QBM
RMACS Liaison
ascl@gryphonfleet.org
Captain, Junior Grade Christina Swanson
Training Officer
bosun@hmsgryphon.trmn.org
Senior Chief Petty Officer
Derek Firehawk Sauls
Gryphon Fleet Order of Battle
Task Force 21
Covering Minnesota, Wisconsin, and the Upper Peninsula of Michigan
LAC Wing 30
HMLAC Gungnir, Willmar, MN
HMLAC Superior, Duluth, MN
SMLAC Arminius, Minneapolis, MN
Destroyer Squadron 265
HMS Javelin (DD-264), Big Lake, MN
HMS Lodestone (DD-64), Elk River, MN
HMS Merlin (CA-270), St. Cloud, MN
Independent Commands
HMS Hellhound (DD-446), St. Paul, MN
HMS Invincible (SD-455), Plymouth, MN
HMS Juno (BC-726), Willmar, MN
HMS Leonidas (BC-584), Grand Forks, ND
HMS Valkyrie (SD-355), Minneapolis, MN
Independent Commands
HMS Borzoi (DD-438), River Falls, WI
HMS Gawain (DD-481), Madison, WI
HMS Musashi (BC-775), Milwaukee, WI
Task Force 22
Covering Illinois, Indiana, Kentucky, Ohio, and the Lower Peninsula of Michigan
LAC Wing 62
GSNLAC Lilla Björn, Marquette, MI
HMLAC Scythe, Portage, Indiana
Independent Commands
HMS Apollo (CL-80), Lafayette, IN
HMS Demon (CLAC-62), Chicago, IL
HMS Gryphon (SD-153), Indianapolis, IN
HMS Hexapuma (CA-412), Rockford, IL
HMS Hotspur (DD-02), Rantoul, IL
HMS Samurai (CL-356), Goshen, IN
HMS Vixen (DD-174), Chicago, IL
HMS Wolfhound (DD-437), Mt. Prospect, IL
Cruiser Division 711
HMS Death Claw (CA-437), Cincinnati, OH
HMS Sabrepike (CA-417), Franklin, OH
Independent Commands
HMS Ajax (BC-545), Windsor, Ontario
HMS Beowulf (BC-739), Lansing, MI
HMS Enterprise (BC-480), Rochester Hills, MI
HMS Galahad (DD-478), Columbus, OH
HMS Helen (BC-570), Fruitport, MI
Task Force 21
RADM Wayne Bruns
Task Group 21.1
CAPTSG Jill McTavish
Destroyer Squadron 265
CAPTSG Paladin Meyer
Task Group 21.2
CAPTJG Timothy Bailey
Task Force 22
CDRE Justin Dupras
Task Group 22.1
CAPTSG Michael Flanagan
Task Group 22.3
CAPTSG Jackie Snedden
Cruiser Division 711
CAPTJG Kevin Johnson