The Gryphon's Beak
August, 2020
We Got It.
I am pleased to announce that Chicago has been selected as the official site for the 2022 World Science Fiction Convention, better known as Worldcon. This will be the 80th Worldcon, and 8th time being in Chicago. The scheduled Guest of Honor is an author I quite like, Charles de Lint.
So, why, despite our having nothing to do with it, am I presenting this as 'we got it'? Easy – for, I believe, the first time Worldcon will be in a tRMN Fleet HQ city. In addition, local triad members are friends, and have served on concoms with, the con chair, giving us an unprecedented level of potential access to the convention.
For my part, I intend (and the folks I am talking about have heard this from me all year, and are likely singing along) to work with the concom as closely as possible, and want tRMN to be involved at as many levels as humanly possible. As much as Windycon 2016 was a kind of introduction to Chicago fandom, my hope and goal is to have Worldcon be an introduction between us an the larger global community.
That takes planning. And a lot of bodies, work, and luck, etc. I can't control luck. I can ask for help with the rest, and hope that as a Fleet, we rise to the Test.
There are some logistics to be considered, and this isn't an inexpensive convention to attend. I recognize that, and hope that with this much advance notice, it can makes those costs easier to bear.
From the Chicon 8 website (https://chicon.org), the convention will run September 1-5, 2022 at the Hyatt Regency Chicago. Rooms will be $160 a night (single, double, quad). Membership is $170 ($110 if, like me, you never attended before).
I want to be able to say we will do all we can to help people attend, and we will – I can't say what form that help will take yet.
For now, let's celebrate the win, and mare your calendar – September 1-5, 2022, Chicago. I want to see you all there!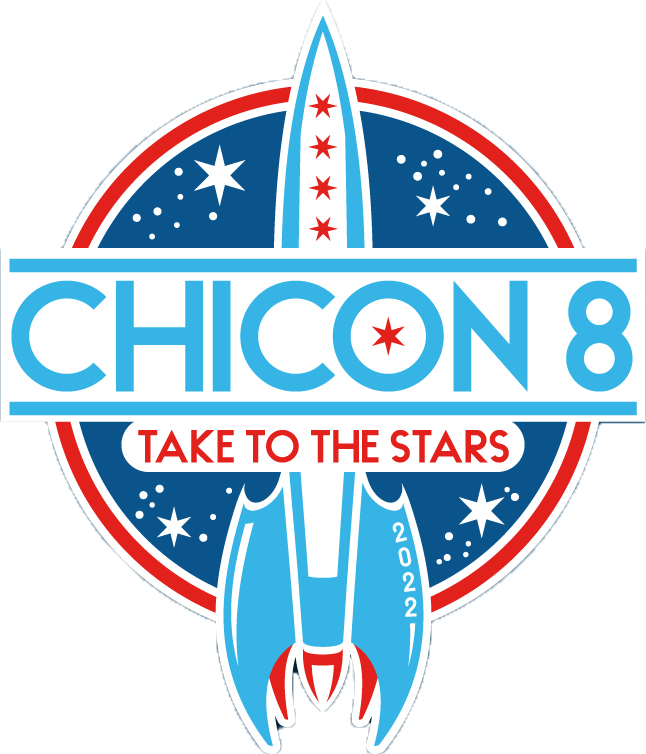 BuPlan Directive 2007-03
Lieutenant Commander Patrick Giese;
Effective immediately, you are appointed to the position of 2nd Fleet BuPlan Intelligence Agent. Please report to Chief Petty Officer Cox's office post haste for office assignment and duties.
This is a reminder that your Chapter and MarDet reports are due between June 1st and 10th. One thing I found amazingly helpful when filling them out was to use an online document (Google Docs, Word Online) to keep things organized as they happened. Then, when the reporting month hit, I could just copy and paste them into the reports form, and be done. No trying to remember what happened two months ago at the last minute!
Marines – you now have a new online form to fill out for Bi-Monthly reports. The link is below. It will send the reports to your command triad, your Ship's CO and to ComForceCom. Please use this form to send in your report that is due on June 5th.
There is only one stipulation with the form at this time. Please do not use autofill. Autofill does not work properly and that information is deleted in the report. You can copy and paste information into the report but forgo the autofill function.
I want to thank everyone who applied. I was encouraged by the quality of all the applicants, and grateful for the interest in moving Second Fleet forward.
Effective 01 July, 2020, the following members are appointed to the Flag Staff of Second (Gryphon) Fleet.
Ensign Kerry KUHN, KDE is hereby appointed to the position of Flag Lieutenant, Second Fleet. Commensurate with her new duties, she is hereby promoted to the rank of Lieutenant Junior Grade.
Petty Officer 2nd Class Steven BOBULA is hereby appointed to the position of Fleet Medical NCOIC, Second Fleet.
Intelligence Mate 1st Class Patrick GIESE is hereby appointed to the position of Fleet Operations Officer, Second Fleet. Commensurate with his new duties, he is hereby promoted to the rank of Lieutenant Commander.
Lieutenant Kuhn, PO Bobula , and Lieutenant Commander Giese, repair aboard the flagship to take up your duties, report to the Fleet Chief of Staff, and congratulations on your promotions.
To: All Officers, Enlisted, and Civilians in the Grand Alliance
From: Martin A. Lessem, KSK, GCR, GCE, SC, DSO, CGM, Admiral of the Fleet, First Lord of the Admiralty, Duke, New Scania
Re: LARP and RMN
This is to announce the following:
TRMN has been approved to run, with the help of Quest Adventure Gaming, a single run RMN LARP (Live Action Role Play)
This LARP will follow the HMS Ballista, CA-586, a Saganami-C class Heavy Cruiser from Manticore, as she conveys military observers from the Grand Alliance, to the Solarian System and meets up with the Grand Fleet, to put a rubber stamp on Admiral Alexander-Harrington's terms of surrender.
The LARP will run in November of 2021 onboard the USS Edson, DD-946, a decommissioned Forrest Sherman class Destroyer in Saginaw Bay, Michigan.
It will be open to TRMN players and non-TRMN players, and a price, which will be all inclusive to cover participation, food, lodging, and uniforms will shortly be set once we know the maximum number of players possible. For those TRMN members who are able to use their own uniforms, based on the Characters you sign up for, this will be permitted. The Characters will be pre-written, so you will not be playing your TRMN personas, but some of them may be mentioned in the overall story.
As this has been approved by David Weber, the story itself will be canonical, even if the outcome may divert due to players being players.
Further information on this will follow as we begin putting things in place together with Quest Adventure Gaming.
IMPORTANT NOTE – This is not to be construed as blanket permission for TRMN LARPS. This event is a one-off, and approved by David, and supported by BuNine to ensure as much adherence to canon as possible.
Please feel free to ask any questions you may have and they will be answered as soon as possible.
Remember to send in any charity giving or activity – through TRMN or not – to our Charity Tracking Officer, Lieutenant Commander David Oliver Kling (intel@2ndfleet.trmn.org).
We are wanting to get a good picture of how we, as a group, are involved in charity work. This is compiled and sent upwards.
It isn't just money – we want to know if you volunteer your time too! Let us know, and we can even promote your charity here, helping get the word out to a wider audience!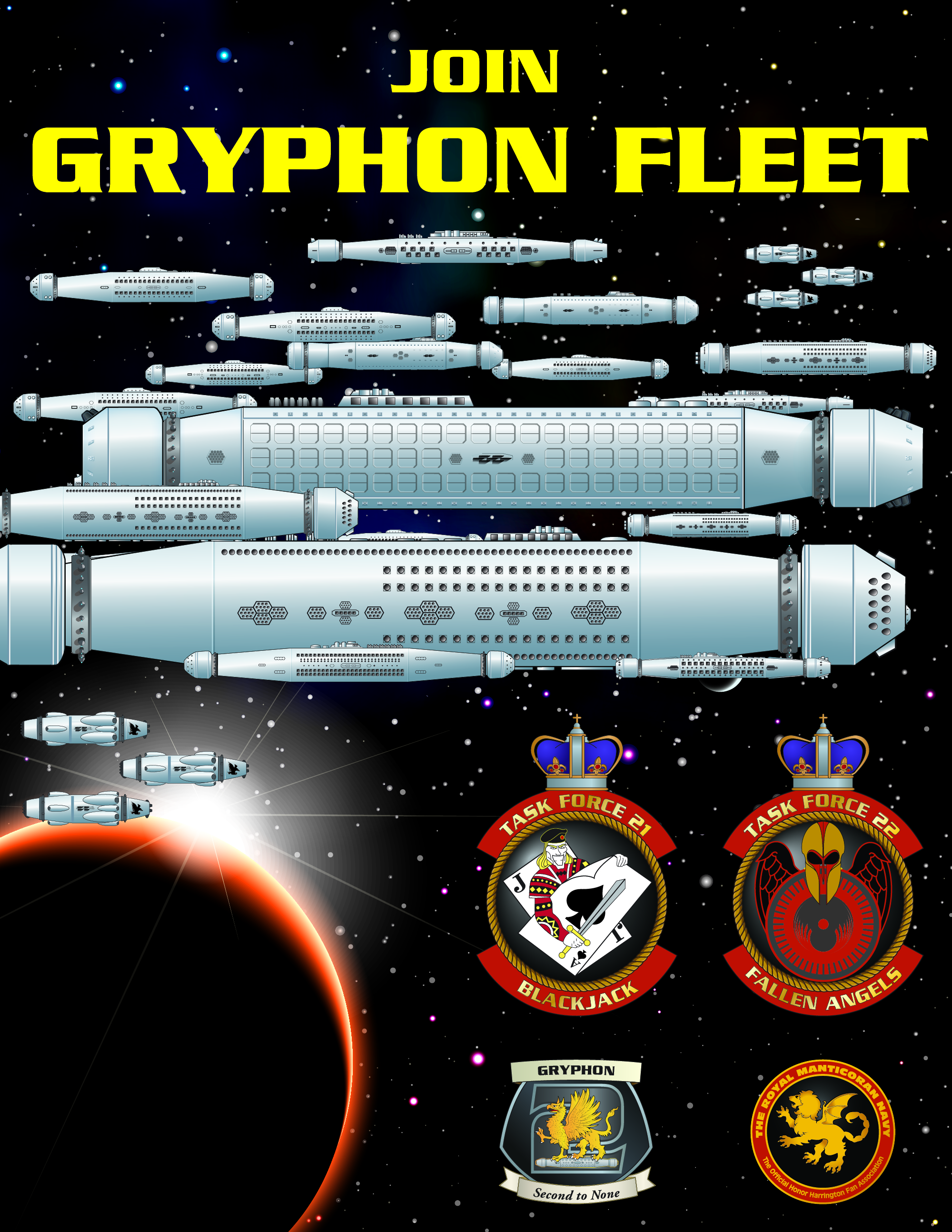 As COVID-19 continues to flare in many states, large gatherings are being canceled across the board. Until it is safe to do so, Fleet advises considering all conventions 'probably canceled' for the foreseeable future.
We will return to our regular list of events once the situation allows.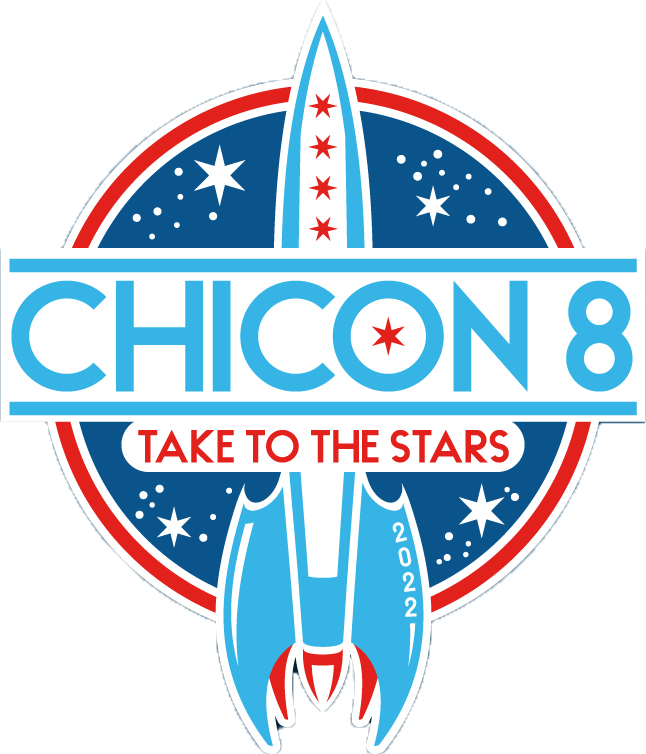 BuComm-Approved blood drive flyers are available!
Each poster is available in 11 x 17 as a form-fillable PDF. Just enter your specific details, and your customized Blood Drive flyer is ready to go!
I want to thank SMAJ Brad Handley, MARDET Ajax, for spearheading the project, coming up with the idea and providing excellent suggestions on changes to the design. There is a ready-to-use version linked below:
Do you knit? Crochet? Sew? Have a 3D printer? Are you interested in helping meet the need for cloth face coverings as we move into the next phases of the COVID-19 pandemic?
Both our front line health care workers and the person on the street need protection during this time and I thought we may be able to harness the creative power of our Fleet to help send masks to those who need them and either can't afford or can't find them.
With COVID-19 having taxed supplies of appropriate masks from not only front line health care workers, but also the general public, CDR Peterson, HMS Invincible, started making them for her family and friends. But then she realized that others might not be in a position to make their own, and why not help the general public?  As a result, she has been in contact with officials and others who are helping to supply our first responders and the general population with face masks and face shields and will be starting to collect these masks for donation.
This is where you come in! With the need ongoing, our communities need us to step up and meet this Test. Masks can be made in several different shapes, and at any skill level. We have pulled together a collection of links to give you some ideas, and ways to begin.
Sewing
Yarnspirations Design & Instructions
Knit / Crochet (please be sure to add the solid cloth liner!)
Yarnspirations Knit or Crochet Template
3D Printing
Please note that the 3D printed mask is not N95, and may require very specific stock to produce properly.
And, of course, there are many, many more patterns and templates out there!
Members helping members is vital to who we are in Second Fleet. To that end, I am asking that when you donate, please let us know by emailing masks@gryphonfleet.org. Your contributions will be recorded, and awards issued in August for your efforts. 
Thank you, and let's be about it!
By order of CO 2nd Fleet, the following marksmanship awards are issued effective 5 June, 2020:
FLECHETTE GUN MARKSMAN CERTIFICATE

CIV Violet LAPINE, HMS Hotspur

GRENADE MARKSMAN CERTIFICATE

CIV Violet LAPINE, HMS Hotspur

GRENADE LAUNCHER MARKSMAN CERTIFICATE

CIV Violet LAPINE, HMS Hotspur

PISTOL MARKSMAN CERTIFICATE

LT[SG] John CHAMBERS, HMS Havoc
MCPO Rick WATERSON, HMS Demon
S1C Lisa Ann WIEDEMANN, HMS Demon
DCT2 Morgan K DAVID, HMS Demon
CIV James DOBBS, HMS Demon
LT[JG] Thomas PAUKSTIS, HMS Demon

RIFLE MARKSMAN CERTIFICATE

LT[SG] John CHAMBERS, HMS Havoc
S2C James MORPHEW, HMS Havoc

TRIBARREL MARKSMAN CERTIFICATE

CIV Violet LAPINE, HMS Hotspur

PLASMA RIFLE SHARPSHOOTER AWARD

CIV Violet LAPINE, HMS Hotspur

PLASMA CARBINE SHARPSHOOTER AWARD

CIV Violet LAPINE, HMS Hotspur
The Tradition Lives!
For CO 2nd Fleet:
Issued by:
KEVIN WALSH, NS
Senior Chief Petty Officer, RMN
2nd Fleet Range Officer
Navy Achievement Medal
CPO James MORPHEW, RMN HMS Havoc
Manticoran Combat Action Medal
1st Award
S2C Morgan K DAVID, RMN HMS Demon
ENS Kerry KUHN, RMN HMS Demon
S1C Danielle E OSTACH, RMN HMS Demon
Manticoran Service Medal
VADM Diane K BULKELEY, RMN HMS Enterprise
RADM Antonio LOPES, RMN HMS Gryphon
Manticoran Reserve Service Medal
LTSG Patrick ANDERSON, RMN HMS Invincible
CAPTJG Oliver BOGERT, RMN HMS Leonidas
LTSG Sophia BULL, RMN HMS Valkyrie
CDR Tracy FETTIG, RMN HMS Leonidas
Good Conduct Medal
PO1 Ethan ANDERSON, RMN HMS Valkyrie
S1C Jeff BLOCK, RMN HMS Demon
S1C Steve BUDDE, RMN HMS Demon
SCPO Edwin L. COULTER, RMN HMS Juno
S1C Jay CURRY, RMN HMS Leonidas
S1C Michael B. DILLON, RMN HMS Galahad
S1C James GREEN, RMN HMS Invincible
S1C Jennifer GREEN, RMN HMS Leonidas
PO2 Richard HERTEL, RMN HMS Invincible
S1C Daniel LEE, RMN HMS Valkyrie
PO1 Isaac LINDQUIST, RMN HMS Juno
S1C Randy MILLER, RMN HMS Valkyrie
S1C Timothy MONSON, RMN HMS Valkyrie
S1C Jessica MOYER, RMN HMS Musashi
PO1 Jeff NYLANDER, RMN HMS Valkyrie
S1C Douglas VANBENNEKOM, RMN HMS Helen
PO2 Jeffrey WALSTROM, RMN HMS Valkyrie
PO2 Alanna WORRALL, RMN HMS Valkyrie
PO1 Jana WORRALL, RMN HMS Valkyrie
RMMC
LCPL Dustin BECK, RMMC HMS Juno
SSGT Alexander MILLER, RMMC MARDET Valkyrie
PSGT Brady ONKKA, RMMC MARDET Valkyrie
LCPL Justin TOLZMANN, RMMC HMS Juno
LCPL Logan ZIMLICH, RMMC MARDET Valkyrie
Civilian Corps
SADMIN Karen BERGER, CIVIL HMS Valkyrie
SCLERK Colleen HENECKE, CIVIL HMS Valkyrie
Recruit Training Ribbon
CDR Thomas HATHAWAY IV, RMN HMS Ajax
Officer Space Warfare Pin
PO2 Bruce William CREWS, RMN HMS Beowulf
PO1 Kerry KUHN, RMN HMS Demon
Enlisted Space Warfare Pin
S1C Danielle E OSTACH, RMN HMS Demon
Congratulations are extended to the following members on the occasion of their promotions as noted.
Board Promotions
Timothy Bailey, RMN, HMS Musashi, to Captain, Senior Grade
Richard Davenport, GSN, HMS Death Claw, to Captain
Sherman Day, RMN, HMS Demon, to Rear Admiral of the Red
Rick Matheny, RMN, HMS Invincible, to Captain, Senior Grade
HMS Demon
Thomas Paukstis, RMMC to Captain, effective 3 July, 2020
HMS Enterprise
Terry Lassaline to Lieutenant SG, effective 6 July, 2020
David Levi to Electronics Mate 1st Class, effective 15 July, 2020
David Whitesell, RMACS to Petty Officer 3rd Class, effective 15 July, 2020
Rose Callahan to Chief Petty Officer, effective 25 July, 2020
HMS Imperatrix
Rose Pernod to Warrant Officer, posthumously. Effective 2 July, 2020.
HMS Merlin
Jacob Roman Bushman to Spacer 1st Class, effective 30 June, 2020

Robbie J Carlson to Spacer 1st Class, effective 30 June, 2020

Theodore V Thompson to Spacer 1st Class, effective 30 June, 2020
HMS Musashi
Brenda DeMarce to Spacer 2nd Class, effective 12 July 2020
Fleet Command & Staff Information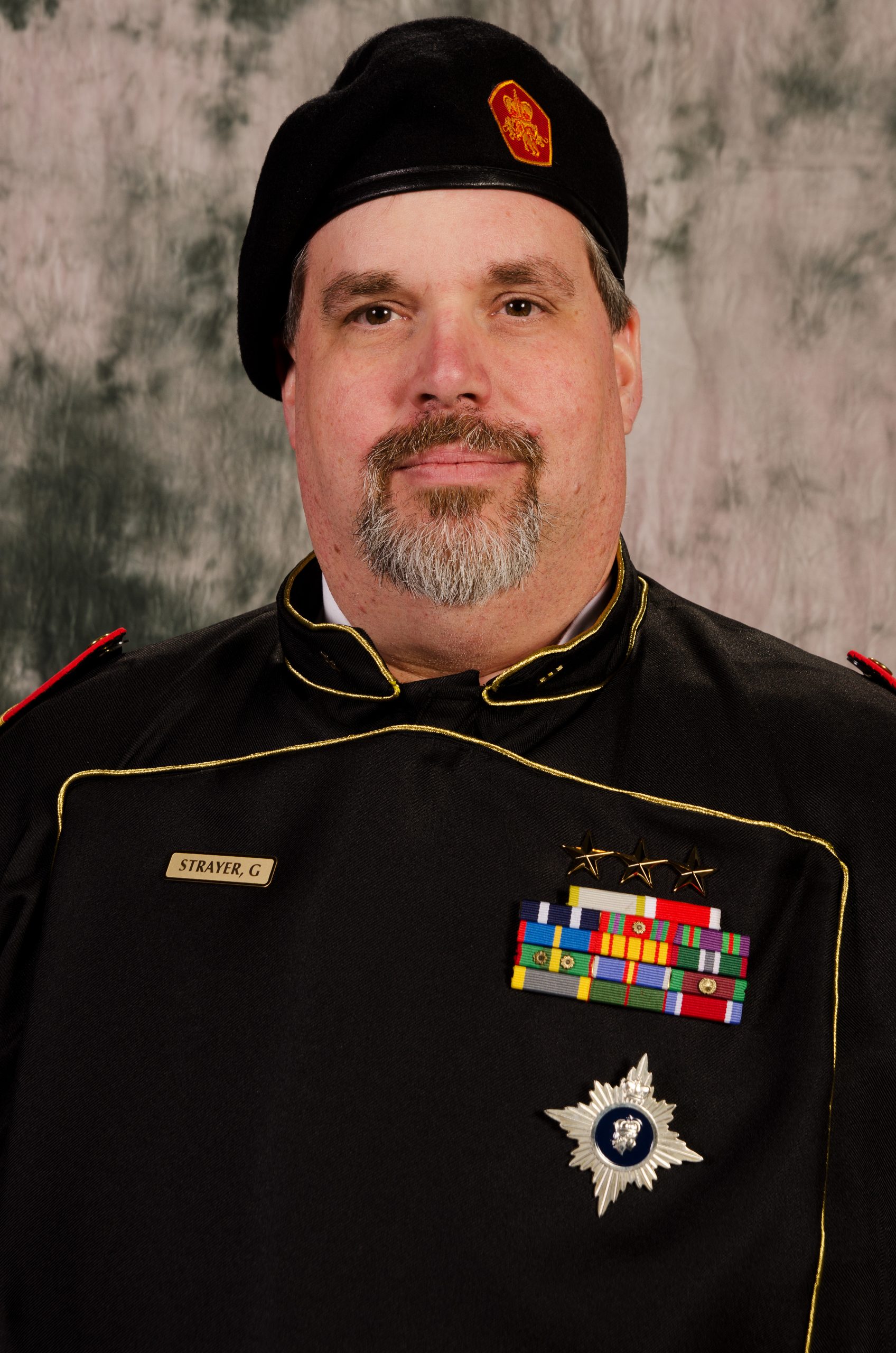 CO, Gryphon Fleet
co@gryphonfleet.org
Rear Admiral of the Red
Geoffrey Strayer
KDE, KR, SC, CGM, GS
Bosun, Gryphon Fleet
bosun@2ndfleet.trmn.org
Senior Master Chief Intelligence Mate
Kevin Walsh, NS, QBM
Chief of Staff
cos@gryphonfleet.org
Captain, Senior Grade Zach McCauley
Flag Captain
co@hmsgryphon.trmn.org
Captain, Junior Grade Christina Swanson
Flag Lieutenant
flaglt@gryphonfleet.org
Lieutenant Junior Grade Kerry Kuhn
Fleet Medical NCOIC
medical@gryphonfleet.org
Intelligence Specialist
intel@2ndfleet.trmn.org
Lieutenant Commander David Oliver Kling
JAG Ombudsman
ombudsman@2ndfleet.trmn.org
Captain Larry Dale French Sr
GCE, RMMC
Legalman
legalman@2ndfleet.trmn.org
Operations Officer
operations@gryphonfleet.org
Lieutenant Commander Patrick Giese
Personnel Officer
Captain (SG)
Jamey Salsberg
KDE, MC, OC
Range Officer
marksmanship@2ndfleet.trmn.org
Senior Master Chief Intelligence Mate
Kevin Walsh, NS, QBM
RMACS Liaison
ascl@gryphonfleet.org
Captain, Junior Grade Christina Swanson
Training Officer
bosun@hmsgryphon.trmn.org
Senior Chief Petty Officer
Derek Firehawk Sauls
Gryphon Fleet Order of Battle
Task Force 21
Covering Minnesota, Wisconsin, and the Upper Peninsula of Michigan
LAC Wing 30
HMLAC Gungnir, Willmar, MN
HMLAC Superior, Duluth, MN
SMLAC Arminius, Minneapolis, MN
Destroyer Squadron 265
HMS Javelin (DD-264), Big Lake, MN
HMS Lodestone (DD-64), Elk River, MN
HMS Merlin (CA-270), St. Cloud, MN
Independent Commands
HMS Hellhound (DD-446), St. Paul, MN
HMS Invincible (SD-455), Plymouth, MN
HMS Juno (BC-726), Willmar, MN
HMS Leonidas (BC-584), Grand Forks, ND
HMS Valkyrie (SD-355), Minneapolis, MN
Independent Commands
HMS Borzoi (DD-438), River Falls, WI
HMS Gawain (DD-481), Madison, WI
HMS Musashi (BC-775), Milwaukee, WI
Task Force 22
Covering Illinois, Indiana, Kentucky, Ohio, and the Lower Peninsula of Michigan
LAC Wing 62
GSNLAC Lilla Björn, Marquette, MI
HMLAC Scythe, Portage, Indiana
Independent Commands
HMS Apollo (CL-80), Lafayette, IN
HMS Demon (CLAC-62), Hammond, IN
HMS Gryphon (SD-153), Indianapolis, IN
HMS Hotspur (DD-02), Rantoul, IL
HMS Samurai (CL-356), Goshen, IN
HMS Wolfhound (DD-437), Mt. Prospect, IL
Cruiser Division 711
HMS Death Claw (CA-437), Cincinnati, OH
HMS Hexapuma (CA-412), Mount Vernon, IN
HMS Sabrepike (CA-417), Franklin, OH
Independent Commands
HMS Galahad (DD-478), Columbus, OH
Independent Commands
HMS Ajax (BC-545), Windsor, Ontario
HMS Beowulf (BC-739), Lansing, MI
HMS Enterprise (BC-480), Rochester Hills, MI
HMS Helen (BC-570), Fruitport, MI
Task Force 21
RADM Wayne Bruns
Task Group 21.1
CAPTSG Jill McTavish
Destroyer Squadron 265
CAPTSG Paladin Meyer
Task Group 21.2
CAPTJG Timothy Bailey
Task Force 22
CDRE Justin Dupras
Task Group 22.1
CAPTSG Michael Flanagan
Task Group 22.2
CAPTSG Jimmy Nelson
Cruiser Division 711
CAPTJG Kevin Johnson
Task Group 22.3
CAPTSG Jackie Snedden