The Gryphon's Beak
February, 2023
February is American Heart Month, a time when all people can focus on their cardiovascular health.
That is the first sentence on the CDC American Heart Month page. It's poorly worded, since you can always focus on cardiac health. Had to get that out.
Anyway, Heart Health is vitally important for us all, and I want to encourage everyone to get checked out, especially if, like me, you have comorbidities, a great word meaning 'other stuff wrong'.
Basically, anything that stresses your heart – high cholesterol, weight, high blood pressure, lack of exercise – all can be a comorbidity. Not to mention other factors that increase risk; factors like family history or race.
So take a moment to get your blood pressure checked; stop for a moment to sit in silence / pray / meditate; check your cholesterol; get an EKG; start an exercise program (if able)…do something to check your heart, and keep it healthy.
In a very real sense taking care of ourselves is the first step to caring for others, and that is something I want to encourage all of us to be part of. We are already connected, let's use that for good.
The Tradition Lives!
Oak Forest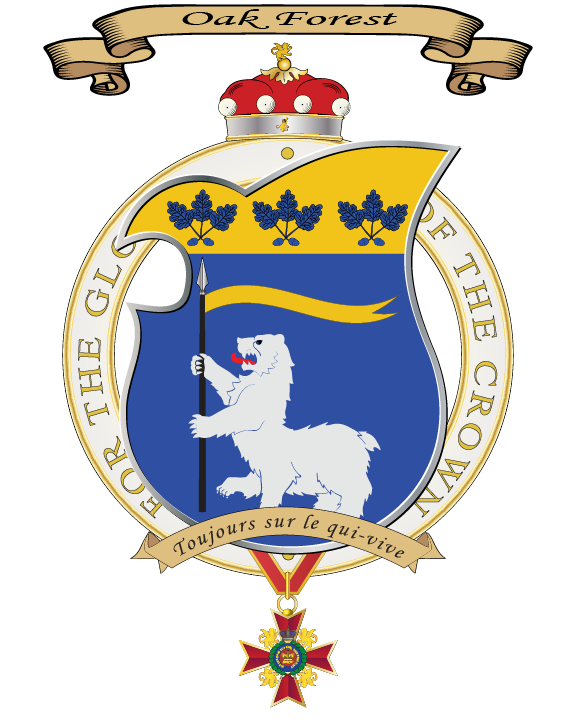 BuShips Directive 2301-02
Appointment of Deputy Space Lord, Bureau of Ships
Ladies and Gentlemen of the Grand Alliance,
After Accepting RADM Gilwell's Resignation, I am hereby announcing the appointment of the new Deputy Third Space Lord, Bureau of Ships.
Commodore Justin Dupras,
You are hereby appointed to the position of Deputy Third Space Lord, Bureau of Ships.
The above directive is effective on this date, 08 January 2023.
The Bureau of Ships wishes to express appreciation and thanks to Rear Admiral White for his service to the Bureau of Ships, especially his three years as my Deputy. I wish him the best of luck in his position as Chief of Staff for the Grayson Navy.
• • • •
BuShips Directive 2301-03
Appointment of Command Staff, HMS Vixen
Coxswain Second Class Ryan:
You are hereby directed and required to proceed aboard HMS Vixen (DD-174), there to take upon yourself the duties and responsibilities of Bosun, relieving Chief Petty Officer Kate Shankie, RMN, in service to the Crown. Fail not in this charge at your peril.
Based upon the requirements of the service for your new billet, you are hereby brevetted to the rank of Chief Petty Officer, RMN.
The above directive is effective on this date, 16 January 2023.
The Bureau of Ships wishes to express appreciation and thanks to CPO Shankie for her service as Bosun of the Vixen and wish her all success in her future endeavors.
• • • •
Naval Directive 23JA-01
Assignment of HMS Menelaus (BC-569) to Task Group 22.1, 2nd Fleet
Captain (SG) Flanagan:
As of the date of this Order, by my hand, I hereby assign HMS Menelaus (BC-569) to Task Group 22.1. Captain Flanagan, take your new ship to your duty station in utmost haste to continue your duties.
This order made under my hand will be effective 0001 hours 27-Jan-23.
List of Honor Submission Period Now Open
As of 0001Hrs, January 19, 2022, the submission period is open for the List of Honor.
Chapter CO's shall submit submissions to buships@trmn.org no later than 2359(CDT) on February 17th, 2023
.
The List of Honor Citation:
The highest honor a ship can receive is to be named to the RMN List of Honor. The Third Space Lord has the privilege and honor to be the issuing authority for this award. This is open to all Manticoran hyper-capable chapters in organization.
This is a highly competitive award (Only ONE ship each year may be named to the List at this point in time). The award eligibility period is from 1 January 2022 through 31 December 2022.
Keep in mind as well that it is entirely possible for a ship to not be named on the List of Honor for each awarding period.
Due to the high caliber of this award, I encourage you to write detailed and clever submissions:
Since a ship action or singular event places a ship on the List of Honor in the books (Such as HMS Fearless on Basilisk Station,) only ship actions taken/performed during the 2022 calendar year are to be considered.
Chapters that have received the award in the past have done well with a chronological review of the year for which they submitted their winning bid, or created a PowerPoint presentation outlining the activities. I encourage you to be creative with your submissions and strive to tell us what really makes your chapter stand out. Take time to add metrics into the narrative, like hours worked, money raised, food collected, and other similar things of that nature. Make sure you focus on what the chapter achieved as a whole, we're not looking for individual awards or single member achievements.
Again, due to the caliber of the award, the selection committee will be looking over these submissions thoroughly, and at the submitted chapters in MEDUSA and our historical registries. This includes both after action reports and chapter reports filed throughout calendar year 2022.
If your chapter has been placed on the List of Honor in the past, you must have waited at least three years from the time it was awarded before submission for a subsequent award.
Details for the List of Honor may be found on the Wiki.
If you have any questions about the submission process, please contact buships@trmn.org, we will be happy to clarify and respond to any inquiries.
We will accept submissions from ship CO's ONLY at buships@trmn.org no later than 2359(CDT) on February 17th, 2023. Any submission received from a source other than that chapter or ship's CO will be rejected.
If any echelon commanders wish to support a chapter submission, they can send a letter of endorsement to be attached to the submission being sent by ship's CO. Please refrain from sending them separately, as they may be accidentally overlooked or not linked with the Chapter's Submission.
Any and all submissions received after the deadline of 2359(CDT) on February 17th, 2023 will be rejected.
An announcement for the selection results shall be made no later than 28th of February, 2023.
In Service,
Issued by:
Christopher Thompson, GCE, KDR, MC, OC, SC, NS
Vice Admiral of the Red, RMN
Third Space Lord, Bureau of Ships
Baron Calabasas
Nominations for The Protector's Own
To: All Officers and Enlisted in the Grayson Space Navy, the Royal Manticoran Forces, Imperial Andermani Navy, Republic of Haven Navy and All Other Members of the Grand Alliance
From: High Admiral James Jones, GSN
Re: Protector's Own Class of 2021 – Call for Nominations
Here Ye and Pray Attend All Grayson Citizens and All Members of the Grand Alliance:
I am pleased and honored to announce that the nomination period for the Protector's Own is open, and will remain open until 23:59 EST 18 November 2021 (GMT -0500).
Any person, regardless of rank or branch, may submit nominations for the Protector's Own.
The requirements for nomination:
Any Grayson may be nominated and considered for their contributions to the Grayson Space Navy and to the TRMN organization as a whole.
Those who are not Grayson may be eligible to be nominated for HMS Unconquered for their exemplary contributions to the TRMN organization as a whole, and nominations for them should be submitted to the Bureau of Ships for inclusion in this year's deliberation. Nominations will be accepted at buships@trmn.org until 2359 CDT (GMT -0500) on 15 October 2021.
However, any TRMN member, of any rank and from any branch of service, may be nominated for the Protector's Own, provided that they have profoundly benefitted, specifically, the Grayson Space Navy. Their nominations may include their contributions to TRMN, but the contributions to the GSN are the paramount requirement of the nomination and the decisive factor for their inclusion and in any deliberation.
It is preferred that the nominees have had at least 1 year in service to TRMN, but that will not be a bar from entry if the nomination thoroughly demonstrates exemplary contributions.
Please be as detailed as possible regarding the contributions of the nominee and how they have benefitted the GSN. Nominations must include the name and rank of the nominator and the full name of the nominee, including rank if known. It should have detailed information about the nominee's specific contributions to the GSN and, if Grayson, to the TRMN as a whole. Please include dates and events or contributions, when possible. Any supporting documentation will be appreciated in the process and should be included in the nomination as attached files.
Nominations that are not detailed will be considered, but, will make the deliberation process more difficult and may hinder the nominee's induction.
Please only submit one person per nomination email. Nominators may nominate as many members as they believe are worthy to receive this honor.
Individuals may not nominate themselves.
Please nominate any who you believe are worthy of this honor.
Protector's Own Committee will be empaneled from current members of the Protector's Own and members of the Office of the High Admiral. The Committee will begin deliberations on 19 November 2021.
The Command Triad for the Protector's Own will be decided from all members of the Protector's Own, including new inductees, except for those who are currently in the Protector's Own Command Triad.
The Protector's Own Class of 2021 and its Command Triad will be announced on 21 December 2021, in honor, and as part, of the Protector's Birthday Celebrations.
Please send all nominations to ohagsn@gmail.com.
This is a reminder that your Chapter and MarDet reports are due between the 1st and 10th of every EVEN numbered month. One thing I found amazingly helpful when filling them out was to use an online document (Google Docs, Word Online) to keep things organized as they happened. Then, when the reporting month hit, I could just copy and paste them into the reports form, and be done. No trying to remember what happened two months ago at the last minute!
And a reminder that Marksmanship submissions are due the 20th of the month, so we have time to correlate and get things set for the award issuance.
Marines – you now have a new online form to fill out for Bi-Monthly reports. The link is below. It will send the reports to your command triad, your Ship's CO and to ComForceCom. Please use this form to send in your report that is due on the 5th.
There is only one stipulation with the form at this time. Please do not use autofill. Autofill does not work properly and that information is deleted in the report. You can copy and paste information into the report but forgo the autofill function.
https://buships.trmnbureaus.info/rmmc/
From one running convention promotion to another! It's all about the conventions in Second Fleet these days.
MARCON 2023 will be held in Columbus, OH over Memorial Day weekend, and is being run by a member of HMS Vixen. Honestly, this is kind of something I was wanting to explore for several years – a non-TRMN convention run by a TRMN member, so this is great!
What is Marcon? The simplest answer is a weekend of fun. It is where everyone that enjoys movies, books, music, art, science, and everything in between comes together in one place to watch, talk about, dress like, sing, and/or learn from like minded people, be they writers, actors, scientists, artists, professionals of all kinds, or simply fans. MARCON has been running since 1966, and I hope it keeps going.
Of special interest to us is David Weber as GoH. He was last the Guest of Honor 20 years ago, so it is time to return to Columbus for the weekend and show our support!
JUST ANNOUNCED! Register using the code TRMN and the convention will donate $5 towards our party room! Click below to get registered!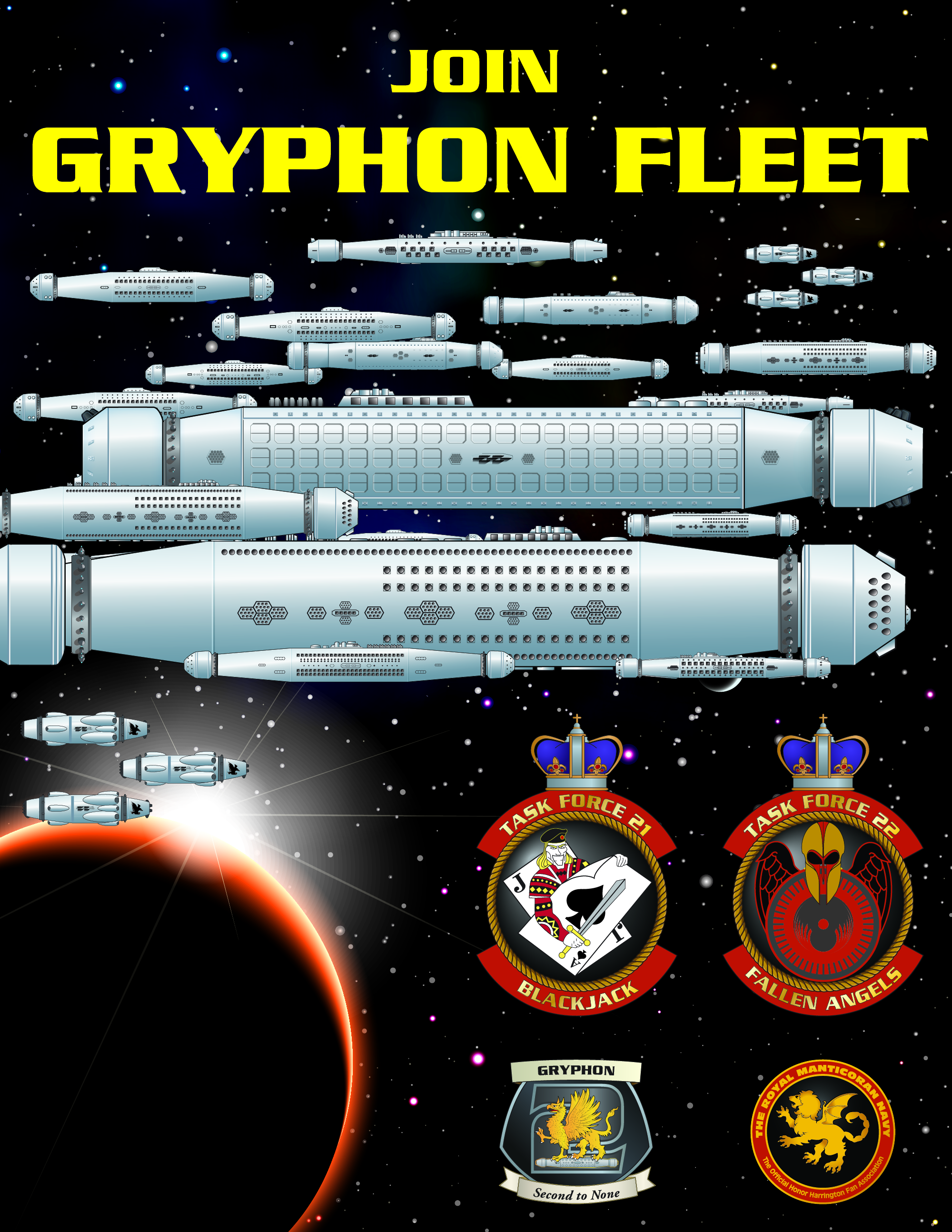 All members of TRMN and the public can view upcoming conventions and TRMN events in ConStack at:
https://constack.trmnbureaus.info/
If you see that an event is missing or has incorrect information, contact your Fleet's BuPlan Intel Agent or Branch Liaison and they will get it updated.
Additionally, the Bureau of Planning is eager to get your feedback on conventions you attend. Please fill out an After Action Report (AAR) here.
Remember to record your convention and event participation in your Medusa promotion points record, under the Events tab.
By order of CO 2nd Fleet, the following marksmanship awards are issued effective 1 February, 2023:
DISRUPTOR MARKSMANSHIP CERTIFICATE:

2LT John CAUFFMAN, Westmarch Rifles

PISTOL MARKSMANSHIP CERTIFICATE:

CAPTSG Zachary MCCAULEY, RMN HMS Valkyrie
S3C Valerie Marie BALOG, RMN HMS Valkyrie

RIFLE MARKSMANSHIP CERTIFICATE:

S1C James FISHER, RMN HMS Interloper

RIFLE SHARPSHOOTER AWARD:

PO1 Charles J HERO, RMN HMS Musashi

PISTOL HIGH EXPERT AWARD:

CAPTJG Dean F MCCLURE, RMN HMS Helen
The Tradition Lives!
For CO 2nd Fleet:
Issued by:
KEVIN WALSH, NS
Senior Chief Petty Officer, RMN
2nd Fleet Range Officer
Officer, Order of The Golden Lion
CIVILIAN Eddy ROBERTS, CIVIL HMS Menelaus
Order of Gallantry
RADM Geoffrey STRAYER, RMN HMS Demon
Member, Order of the Golden Lion
SMCPO Megan KRICK, RMN HMS Musashi
Conspicuous Gallantry Medal
S2C JJ BRUTSMAN, RMN HMS Hexapuma
LTSG Steve GALPIN, RMN HMS Interloper
PO1 Charles J HERO, RMN HMS Musashi
PO3 Marcia Kathryn HERO, RMN HMS Musashi
CAPTSG Kerry KUHN, RMN HMS Hexapuma
SSGT Barry TAYLOR Jr, RMMC MARDET Interloper
CDR Anne Lucy TEXTOR, RMN HMS Sabrepike
Conspicuous Bravery Medal
PVT Geoff R DZIURA, RMMC MARDET Vixen
PVT Daniel RODGERS, RMMC HMS Vixen
Marine Achievement Medal
SGTMAJ Zachary SANDAU, RMMC MARDET Interloper
Conspicuous Service Medal
MAJ Mark Edward LLOYD, RMMC MARDET Vixen
Royal Meritorious Unit Citation
The Gryphon Highlanders Regiment Triad and Staff
Ranks on awards are listed at the time of award, and may have changed by publication.
January Honors – Promotions
Congratulations are extended to the following members on the occasion of their promotions as noted.
Flag Authorized Promotions
All effective 30 January, 2023
HMS Apollo
Antonio Remaly to Lieutenant (JG)
Wayne S Sexton to Spacer 2nd Class
Ella Jane Remaly to Senior Cadet Ranger
HMS Beowulf
John Otter McClelland to Spacer 2nd Class
Christopher N Olson to Obergefreiter
HMS Invincible
Ann Randolph to Petty Officer 1st Class
Aaron Amundson to Spacer 2nd Class
Kit A McKay to Spacer 2nd Class
Daniel Reising to Spacer 2nd Class
Joseph Samuel Steinhoff to Spacer 2nd Class
Jacob Bruns to Cadet Ranger Three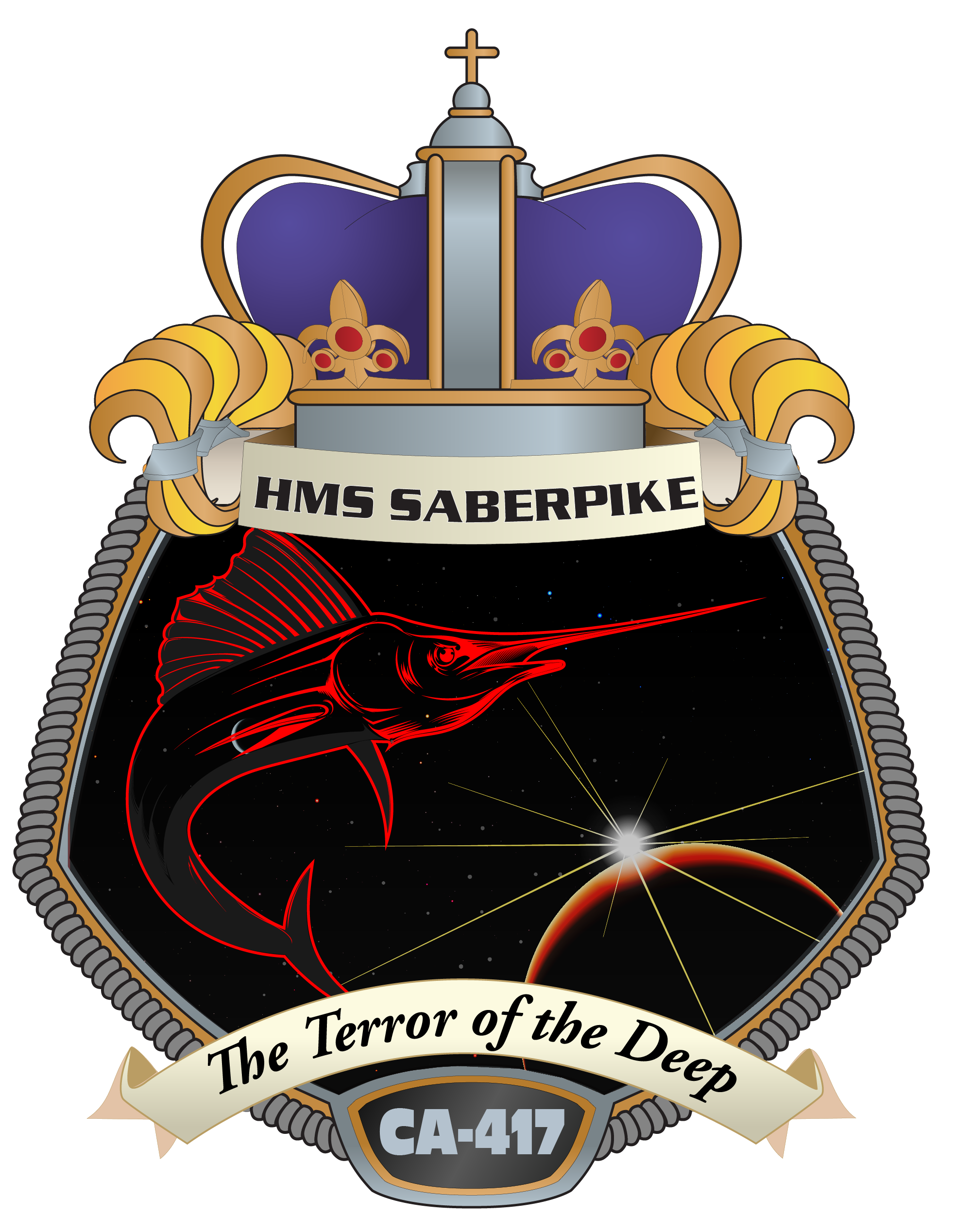 HMS Sabrepike
Joseph M Kaukola to Spacer 1st Class
Daniel Johnson to Spacer 2nd Class
Andrew Ernest Kueterman to Spacer 2nd Class
Rebecca Johnson to Senior Cadet Ranger
HMS Samurai
Matthew James Barkow to Spacer 1st Class
Brandon Joshua Berryhill to Spacer 1st Class
William North Cornelius Jr to Spacer 1st Class
Jericho Salizar Cornelius to Spacer 1st Class
Gabriel Michael Cornelius to Spacer 1st Class
Seth Alan Cornelius to Spacer 1st Class
John E Gerschoffer to Spacer 1st Class
Steven Frederick Thomson to Lance Corporal
Gordon J Snyder to Senior Clerk
HMSS North Star
Jessica Corrine Chadwick to Petty Officer 2nd Class
Justin Allen Langel to Spacer 1st Class
Richard A May to Spacer 1st Class
Andrew Duncan to Spacer 2nd Class
Radha Kelly to Cadet Ranger Three
Lazaro Matthew Nemer to Cadet Ranger Two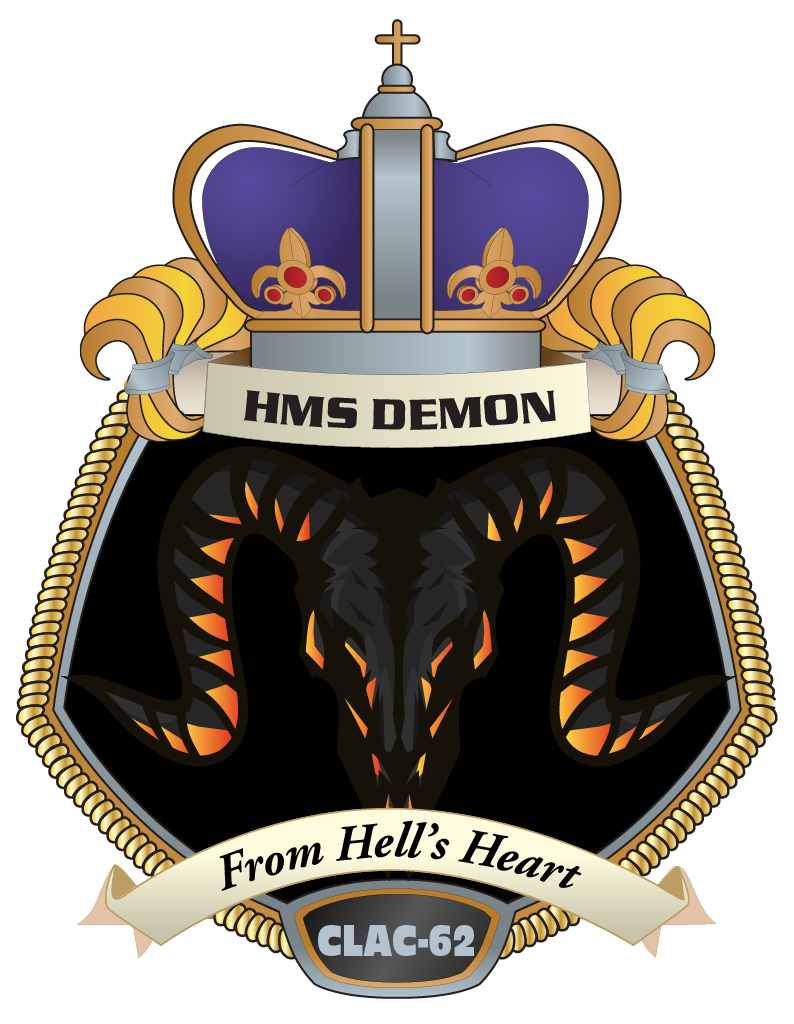 HMS Demon
Marcia Kathryn Hero to Petty Officer 2nd Class , effective 29 January, 2023
HMS Intrepid
Justin Andrew Crow to Private First Class, effective 14 January, 2022
HMS Vixen
Amanda L Miszynski to Private First Class effective 31 January, 2022
Fleet Command & Staff Information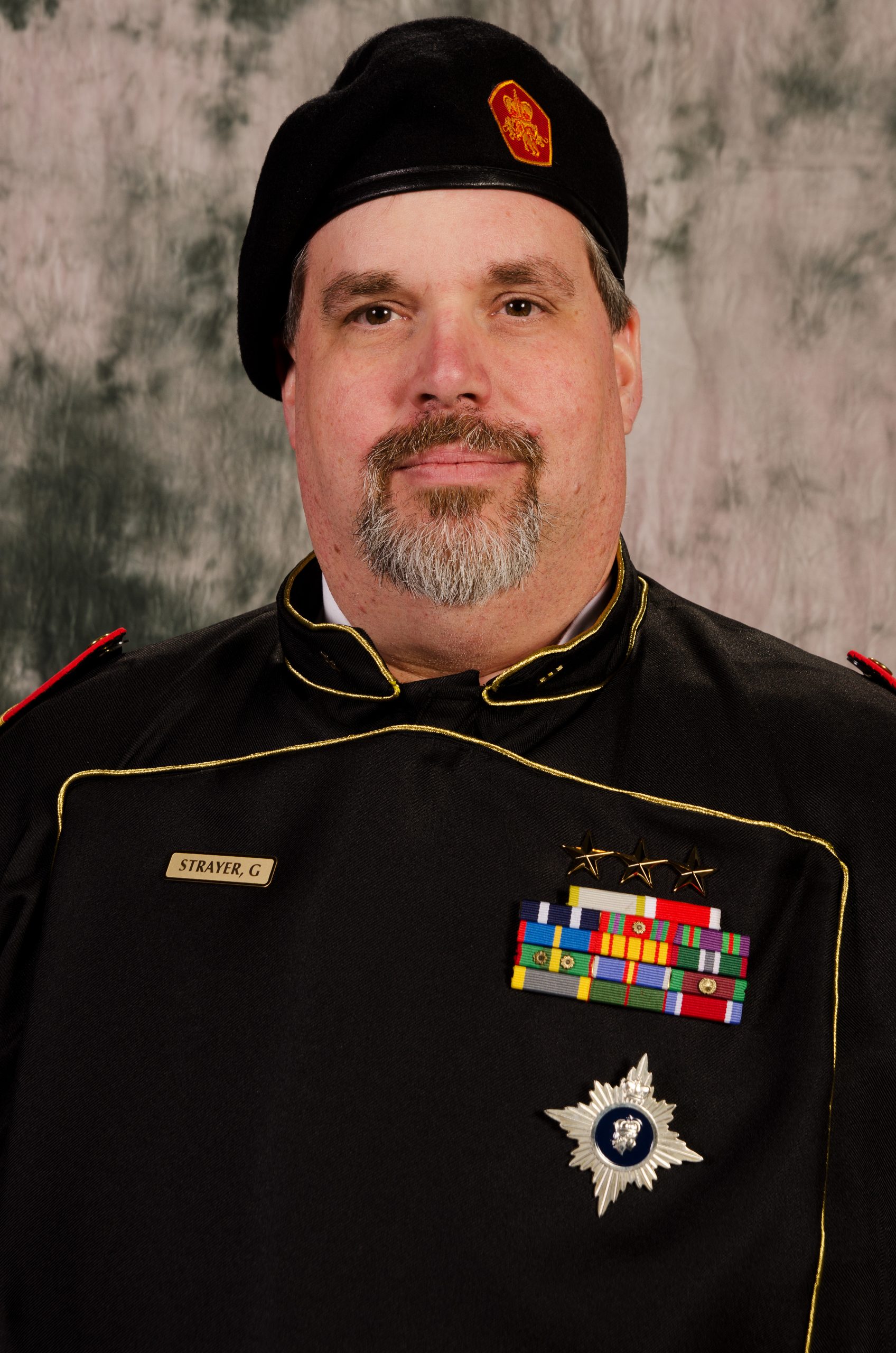 CO, Gryphon Fleet
co@gryphonfleet.org
Rear Admiral of the Green Geoffrey Strayer, GCE, KR, SC, OG, CGM, GS
Baron Oak Forest
Bosun, Gryphon Fleet
bosun@2ndfleet.trmn.org
Senior Master Chief Intelligence Mate
Kevin Walsh, NS, QBM
Chief of Staff
cos@gryphonfleet.org
Captain, Senior Grade Kerry Kuhn
Flag Captain
co@hmsgryphon.trmn.org
Captain, Junior Grade Christina Swanson
Flag Lieutenant
flaglt@gryphonfleet.org
Captain Senior Grade Kerry Kuhn
Fleet Medical NCOIC
medical@gryphonfleet.org
Intelligence Specialist
intel@2ndfleet.trmn.org
Lieutenant Commander David Oliver Kling
Operations Officer
operations@gryphonfleet.org
Lieutenant Commander Patrick Giese
Personnel Officer
Captain (SG)
Jamey Salsberg
KDE, MC, OC
Range Officer
marksmanship@2ndfleet.trmn.org
Senior Master Chief Intelligence Mate
Kevin Walsh, NS, QBM
RMACS Liaison
ascl@gryphonfleet.org
Captain, Junior Grade Christina Swanson
Training Officer
bosun@hmsgryphon.trmn.org
Senior Chief Petty Officer
Derek Firehawk Sauls
Gryphon Fleet Order of Battle
Task Force 21
Covering Minnesota, Wisconsin, and the Upper Peninsula of Michigan
Destroyer Squadron 265
HMS Javelin (DD-264), Big Lake, MN
HMS Lodestone (DD-64), Elk River, MN
HMS Merlin (CA-270), St. Cloud, MN
Independent Commands
HMS Hellhound (DD-446), St. Paul, MN
HMS Invincible (SD-455), Plymouth, MN
HMS Intrepid (SD-463), Willmar, MN
HMS Leonidas (BC-584), Grand Forks, ND
HMS Valkyrie (SD-355), Minneapolis, MN
Independent Commands
HMS Borzoi (DD-438), River Falls, WI
HMS Gawain (DD-481), Madison, WI
HMS Musashi (BC-775), Milwaukee, WI
Task Force 22
Covering Illinois, Indiana, Kentucky, Ohio, and the Lower Peninsula of Michigan
LAC Wing 62
GSNLAC Lilla Björn, Marquette, MI
HMLAC Scythe, Portage, Indiana
Independent Commands
HMS Apollo (CL-80), Lafayette, IN
HMS Gryphon (SD-153), Indianapolis, IN
HMS Menelaus (BC-569), Rantoul, IL
HMS Samurai (CL-356), Goshen, IN
HMS Wolfhound (DD-437), Mt. Prospect, IL
Cruiser Division 711
HMS Death Claw (CA-437), Cincinnati, OH
HMS Sabrepike (CA-417), Franklin, OH
Independent Commands
HMS Ajax (BC-545), Windsor, Ontario
HMS Beowulf (BC-739), Lansing, MI
HMS Enterprise (BC-480), Rochester Hills, MI
HMS Helen (BC-570), Fruitport, MI
Independent Commands
HMS Demon (CLAC-62), Milwaukee, WI
HMS Galahad (DD-478), Columbus, OH
HMS Hexapuma (CA-412), Rockford, IL
HMS Interloper (SD-460), Muncie, IN
HMS Vixen (DD-174), Chicago, IL
Task Group 21.1
CAPTSG Jill McTavish
Destroyer Squadron 265
CAPTSG Paladin Meyer
Task Group 21.2
CAPTJG Timothy Bailey
Task Force 22
CDRE Justin Dupras
Task Group 22.1
CAPTSG Michael Flanagan
Task Group 22.3
CAPTSG Jackie Snedden
Cruiser Division 711
CAPTJG Kevin Johnson
Task Group 22.4
CAPTSG Samuel Dietzmann