The Gryphon's Beak
July, 2020
In this space I have previously quoted Daniel Burnham's famous advice "make no small plans". I want to be clear that this is something I fully support as a philosophy. Just as Luke 12:48, "To whomever much is given, of him will much be required; and to whom much was entrusted, of him more will be asked." got distilled to 'with great power comes great responsibility', Daniel Burnham's advice is restated as Norman Vincent Peale's 'Shoot for the moon. Even if you miss, you'll land among the stars.'
A poor understanding of astronomy aside, the sentiment is solid.
It is with that in mind that I want to announce a Fleet fundraising campaign. It's premature, since plans are not fully formed. I want to put this out there, so that we can think about it, discuss it, and plan for it.
Next month I will be launching a Fleet Challenge Coin crowd-funding campaign. Unlike the Wings fundraiser, this will be run on Indiegogo as a flexible funding campaign. The goal is to raise enough money to order a few hundred coins, enough to last (hopefully) 5 or more years.
The campaign will offer coins as rewards. So, for those of us who are not local to Fleet HQ, the chance to receive a coin will still be on the table!
Why am I doing this? Well, frankly, coins are not cheap. We are looking at a cost of about $1,400. For 300 coins. And that is a bit rich for my blood. We are down to the last few of the old coins, and I want to hold the last couple of those back to have as a historical record for the future of the Fleet.
What will the coins look like?
They will be the standardized round coin this time, with the rampant manticore logo on one side, and something else on the other. That something else is mostly up to us, with approval from the Art Department. They will be 2" coins with a rope border, like our crests.
Beyond that…well, that is what this month is for!
I will be sharing concepts on the Fleet Discord (not Facebook this time), and taking suggestions on what we want our coin to look like. Then, I will announce the launch of the fundraiser across the various platforms we use to get messaging out.
My hope is that we raise enough to fully fund the coins, and then some – to help with other Fleet projects that may come up.
And yes, I have some ideas on what that might be used for, but if you think this is unformed…well, this is an ironclad plan covering every possible contingency (and approved by an average 5 year old child) in comparison. Other ideas depend on actions outside our organization and spheres of influence. But yes, there are more Fleet plans coming.
So, please join me on Discord in the #no-small-plans channel, and find out more about the Fleet Coin drive!
Not on the Discord?! It's a free, ad-free, platform for discussion available as a website, PC application, and phone app.
Join the Fleet server at https://discord.gg/cNz76EP
BuShips Directive 2006-01
Effective as of 0001 Hours on 03 June 2020, it is my pleasure and privilege to announce the recommissioning of HMS Havoc (DD-01). This is the lead Havoc class Destroyer and is assigned to the Second Fleet AOR (Muncie, IN).
The following personnel are hereby transferred and permanently assigned to HMS Havoc (DD-01):
LTSG John Chambers (assigned as CO)
CAPTJG Joseph Kaplan (assigned as XO)
S2C James Morphew (assigned as Bosun)
MCPO Jeffrey Hughes
S2C Jonathan Atkins
S2C Kennelly Ligo III
S3C Yasmina Abdallah
The following civilians are hereby transferred and permanently assigned to HMS Havoc (DD-01):
C1 Kayleigh Hughes
C1 Kassandra Chambers
C1 Christine Chambers
The following brevets are hereby authorized:
John Chambers to LIEUTENANT COMMANDER, RMN
James Morphew to CHIEF PETTY OFFICER, RMN
Subsequent to the recommissioning, HMLAC 034 (Banturon) shall be transferred to the Active Fleet Reserves, following an inspection and any repairs deemed necessary. The vessel shall be made available for recommission at a later date.
••••
BuShips Directive 2006-04
Effective as of 0001 Hours on 14 June 2020, Petty Officer First Class Amanda Ritthaler, you are hereby directed and required to proceed aboard LAC-030 (HMLAC Scythe), there to take upon yourself the duties and responsibilities of Bosun in service to the Crown. Fail not in this charge at your peril.
Based upon the requirements of the service for your new billet, you are hereby brevetted
to the rank of CHIEF PETTY OFFICER, RMN.
This is a reminder that your Chapter and MarDet reports are due between June 1st and 10th. One thing I found amazingly helpful when filling them out was to use an online document (Google Docs, Word Online) to keep things organized as they happened. Then, when the reporting month hit, I could just copy and paste them into the reports form, and be done. No trying to remember what happened two months ago at the last minute!
Marines – you now have a new online form to fill out for Bi-Monthly reports. The link is below. It will send the reports to your command triad, your Ship's CO and to ComForceCom. Please use this form to send in your report that is due on June 5th.
There is only one stipulation with the form at this time. Please do not use autofill. Autofill does not work properly and that information is deleted in the report. You can copy and paste information into the report but forgo the autofill function.
I want to thank everyone who applied. I was encouraged by the quality of all the applicants, and grateful for the interest in moving Second Fleet forward.
Effective 01 July, 2020, the following members are appointed to the Flag Staff of Second (Gryphon) Fleet.
Ensign Kerry KUHN, KDE is hereby appointed to the position of Flag Lieutenant, Second Fleet. Commensurate with her new duties, she is hereby promoted to the rank of Lieutenant Junior Grade.
Petty Officer 2nd Class Steven BOBULA is hereby appointed to the position of Fleet Medical NCOIC, Second Fleet.
Intelligence Mate 1st Class Patrick GIESE is hereby appointed to the position of Fleet Operations Officer, Second Fleet. Commensurate with his new duties, he is hereby promoted to the rank of Lieutenant Commander.
Lieutenant Kuhn, PO Bobula , and Lieutenant Commander Giese, repair aboard the flagship to take up your duties, report to the Fleet Chief of Staff, and congratulations on your promotions.
To: All Officers, Enlisted, and Civilians in the Grand Alliance
From: Martin A. Lessem, KSK, GCR, GCE, SC, DSO, CGM, Admiral of the Fleet, First Lord of the Admiralty, Duke, New Scania
Re: LARP and RMN
This is to announce the following:
TRMN has been approved to run, with the help of Quest Adventure Gaming, a single run RMN LARP (Live Action Role Play)
This LARP will follow the HMS Ballista, CA-586, a Saganami-C class Heavy Cruiser from Manticore, as she conveys military observers from the Grand Alliance, to the Solarian System and meets up with the Grand Fleet, to put a rubber stamp on Admiral Alexander-Harrington's terms of surrender.
The LARP will run in November of 2021 onboard the USS Edson, DD-946, a decommissioned Forrest Sherman class Destroyer in Saginaw Bay, Michigan.
It will be open to TRMN players and non-TRMN players, and a price, which will be all inclusive to cover participation, food, lodging, and uniforms will shortly be set once we know the maximum number of players possible. For those TRMN members who are able to use their own uniforms, based on the Characters you sign up for, this will be permitted. The Characters will be pre-written, so you will not be playing your TRMN personas, but some of them may be mentioned in the overall story.
As this has been approved by David Weber, the story itself will be canonical, even if the outcome may divert due to players being players.
Further information on this will follow as we begin putting things in place together with Quest Adventure Gaming.
IMPORTANT NOTE – This is not to be construed as blanket permission for TRMN LARPS. This event is a one-off, and approved by David, and supported by BuNine to ensure as much adherence to canon as possible.
Please feel free to ask any questions you may have and they will be answered as soon as possible.
Remember to send in any charity giving or activity – through TRMN or not – to our Charity Tracking Officer, Lieutenant Commander David Oliver Kling (intel@2ndfleet.trmn.org).
We are wanting to get a good picture of how we, as a group, are involved in charity work. This is compiled and sent upwards.
It isn't just money – we want to know if you volunteer your time too! Let us know, and we can even promote your charity here, helping get the word out to a wider audience!
Get Geek'd Expo
Lansing, MI
July 18 - 19
Gen Con
Indianapolis, IN
July 30-Aug 2
Nerdin Out Con
Rochester, MN
August 8 - 9
Matsuricon
Columbus, OH
August 14-16
NASFIC
Columbus, OH
August 20 - 23
ConVergence
Minneapolis, MN
August 20 - 23
LionCon
St. Cloud, MN
September 19 - 20
Ice & Fire Con
Mt. Sterling, OH
October 29 - November 1
Grand Rapids Comic-Con
Grand Rapids, MI
November 13 - 15
WindyCon
Lombard, IL
November 13 - 15
Heroicon
Decatur, IL
November 20 - 22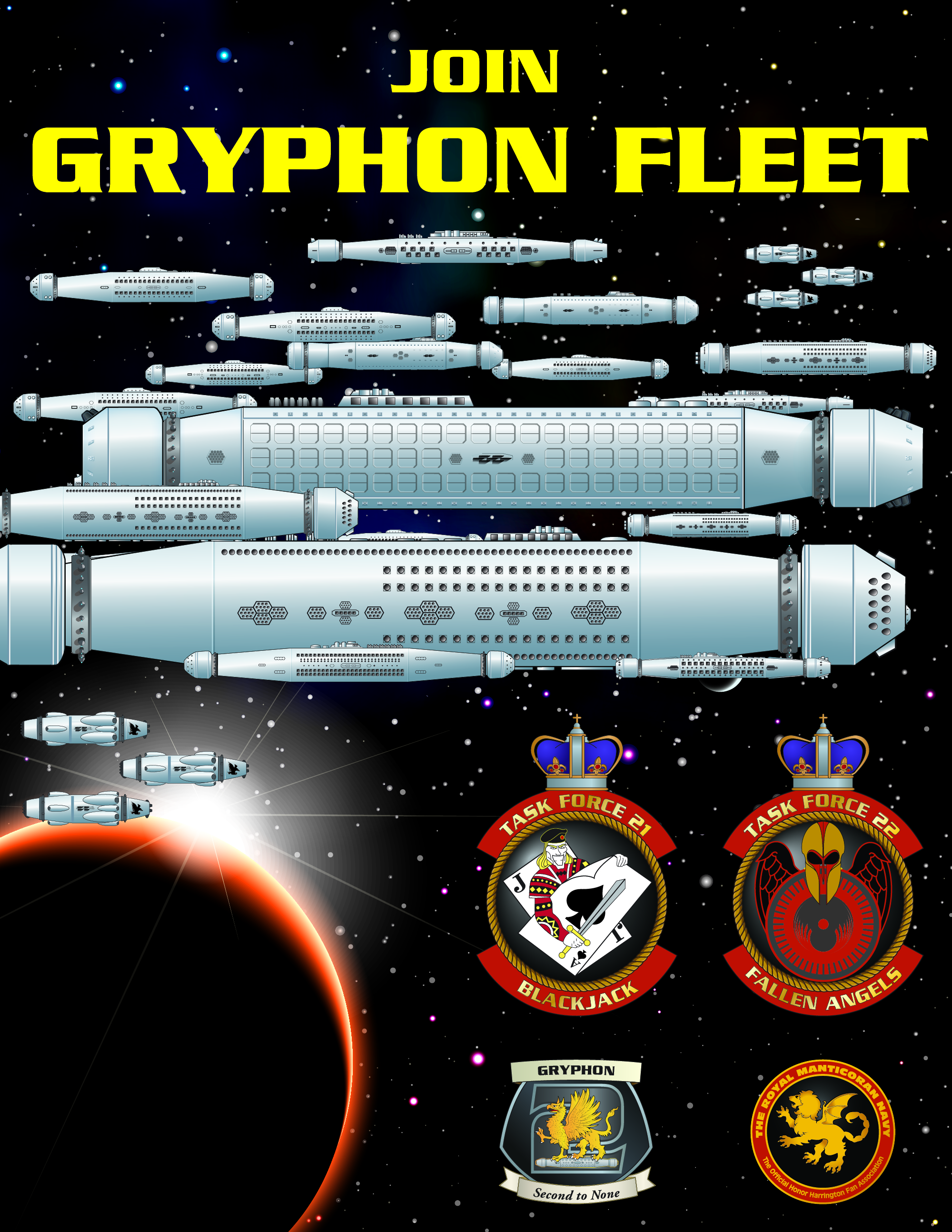 Fleet events listed in bold. Admiralty in bold-italic.
Events canceled due to restrictions imposed due to COVID-19 are crossed out – many will need you to attend next year to keep going! Please consider buying memberships, or refusing refunds, when you are able.
Please send all events to co@gryphonfleet.org, and reference Upcoming Event: in the subject line!
BuComm-Approved blood drive flyers are available!
Each poster is available in 11 x 17 as a form-fillable PDF. Just enter your specific details, and your customized Blood Drive flyer is ready to go!
I want to thank SMAJ Brad Handley, MARDET Ajax, for spearheading the project, coming up with the idea and providing excellent suggestions on changes to the design. There is a ready-to-use version linked below:
Do you knit? Crochet? Sew? Have a 3D printer? Are you interested in helping meet the need for cloth face coverings as we move into the next phases of the COVID-19 pandemic?
Both our front line health care workers and the person on the street need protection during this time and I thought we may be able to harness the creative power of our Fleet to help send masks to those who need them and either can't afford or can't find them.
With COVID-19 having taxed supplies of appropriate masks from not only front line health care workers, but also the general public, CDR Peterson, HMS Invincible, started making them for her family and friends. But then she realized that others might not be in a position to make their own, and why not help the general public?  As a result, she has been in contact with officials and others who are helping to supply our first responders and the general population with face masks and face shields and will be starting to collect these masks for donation.
This is where you come in! With the need ongoing, our communities need us to step up and meet this Test. Masks can be made in several different shapes, and at any skill level. We have pulled together a collection of links to give you some ideas, and ways to begin.
Sewing
Yarnspirations Design & Instructions
Knit / Crochet (please be sure to add the solid cloth liner!)
Yarnspirations Knit or Crochet Template
3D Printing
Please note that the 3D printed mask is not N95, and may require very specific stock to produce properly.
And, of course, there are many, many more patterns and templates out there!
Members helping members is vital to who we are in Second Fleet. To that end, I am asking that when you donate, please let us know by emailing masks@gryphonfleet.org. Your contributions will be recorded, and awards issued in August for your efforts. 
Thank you, and let's be about it!
By order of CO 2nd Fleet, the following marksmanship awards are issued effective 5 June, 2020:
FLECHETTE GUN MARKSMAN CERTIFICATE

CIV Violet LAPINE, HMS Hotspur

GRENADE MARKSMAN CERTIFICATE

CIV Violet LAPINE, HMS Hotspur

GRENADE LAUNCHER MARKSMAN CERTIFICATE

CIV Violet LAPINE, HMS Hotspur

PISTOL MARKSMAN CERTIFICATE

LT[SG] John CHAMBERS, HMS Havoc
MCPO Rick WATERSON, HMS Demon
S1C Lisa Ann WIEDEMANN, HMS Demon
DCT2 Morgan K DAVID, HMS Demon
CIV James DOBBS, HMS Demon
LT[JG] Thomas PAUKSTIS, HMS Demon

RIFLE MARKSMAN CERTIFICATE

LT[SG] John CHAMBERS, HMS Havoc
S2C James MORPHEW, HMS Havoc

TRIBARREL MARKSMAN CERTIFICATE

CIV Violet LAPINE, HMS Hotspur

PLASMA RIFLE SHARPSHOOTER AWARD

CIV Violet LAPINE, HMS Hotspur

PLASMA CARBINE SHARPSHOOTER AWARD

CIV Violet LAPINE, HMS Hotspur
The Tradition Lives!
For CO 2nd Fleet:
Issued by:
KEVIN WALSH, NS
Senior Chief Petty Officer, RMN
2nd Fleet Range Officer
Sword's Cross with Crossed Swords
CAPT Richard Aaron DAVENPORT, GSN HMS Death Claw
Queen's Bravery Medal
1LT Thomas C. PAUKSTIS Jr, RMMC MARDET Demon
SSGT David Alexander ISAAK, RMMC HMS Juno
Manticoran Combat Action Medal
6th Award
CAPT Larry Dale FRENCH Sr, RMMC MARDET Demon
1st Award
CAPTJG Samuel DIETZMANN, RMN HMS Demon
Officer Space Warfare Pin
CAPTJG Joseph KAPLAN, RMN HMS Havoc
Enlisted Space Warfare Pin
DCM2/c Morgan K DAVID, RMN HMS Demon
Congratulations are extended to the following members on the occasion of their promotions as noted.
Board Promotions
Timothy Bailey, RMN, HMS Musashi, to Captain, Senior Grade
Richard Davenport, GSN, HMS Death Claw, to Captain
Sherman Day, RMN, HMS Demon, to Rear Admiral of the Red
Rick Matheny, RMN, HMS Invincible, to Captain, Senior Grade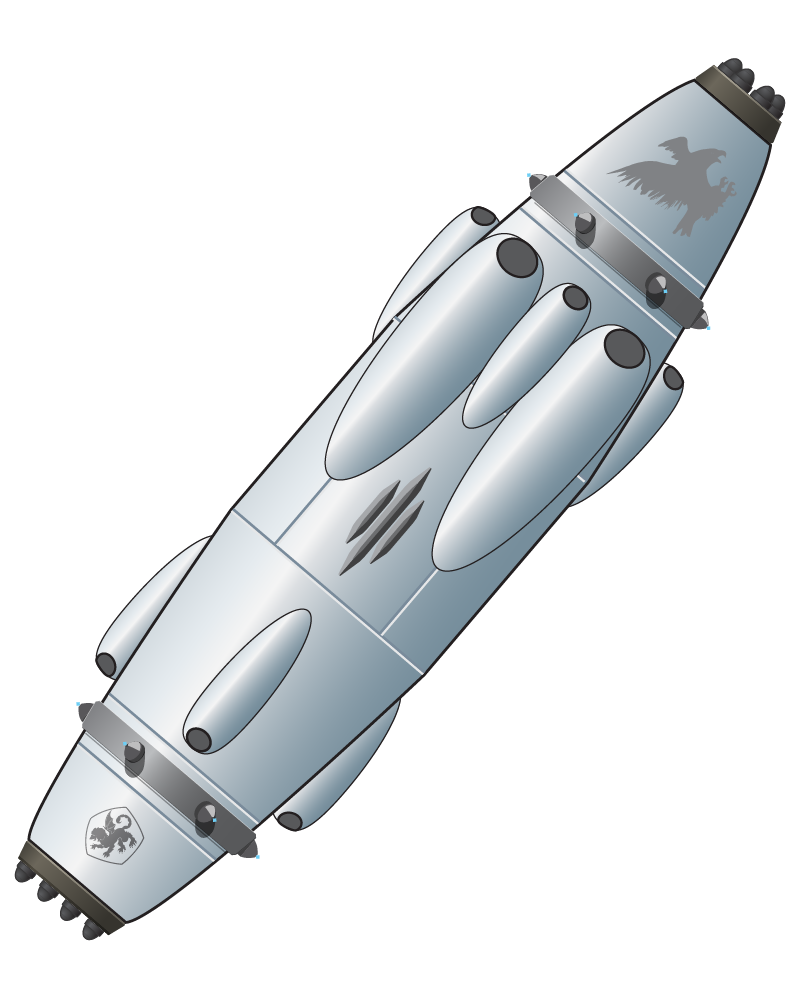 HMLAC Scythe
Rian D Cartmell to Spacer 1st Class, effective 8 June, 2020
HMS Demon
Martin Richard Tizura to Platoon Sergeant, effective 29 June, 2020
HMS Lodestone
Angus Jameson to Petty Officer 2nd Class, effective 9 June, 2020

Jennifer Ruth Brown to Lance Corporal, effective 9 June, 2020

Samantha Jo Benesch to Spacer 1st Class, effective 9 June, 2020

Tim Al Clark to Spacer 1st Class, effective 9 June, 2020

Ryan Patrick Ellison to Spacer 1st Class, effective 9 June, 2020

Megan Ann-Marie Foster to Spacer 1st Class, effective 9 June, 2020

Sara M Lilyard to Spacer 1st Class, effective 9 June, 2020

Josh Michael Rehbein to Spacer 1st Class, effective 9 June, 2020

Jeremy "Sawa" Wimer to Spacer 1st Class, effective 9 June, 2020

Maya Chrissa Benesch to Senior Cadet Ranger , effective 9 June, 2020

Carmelah Ruth Brown to Senior Cadet Ranger, effective 9 June, 2020

Brendan Zachery Rehbein to Senior Cadet Ranger, effective 9 June, 2020

Rachel Michelle Tracy to Senior Cadet Ranger, effective 9 June, 2020

Kathy Kacner to Senior Clerk, effective 9 June, 2020
Fleet Command & Staff Information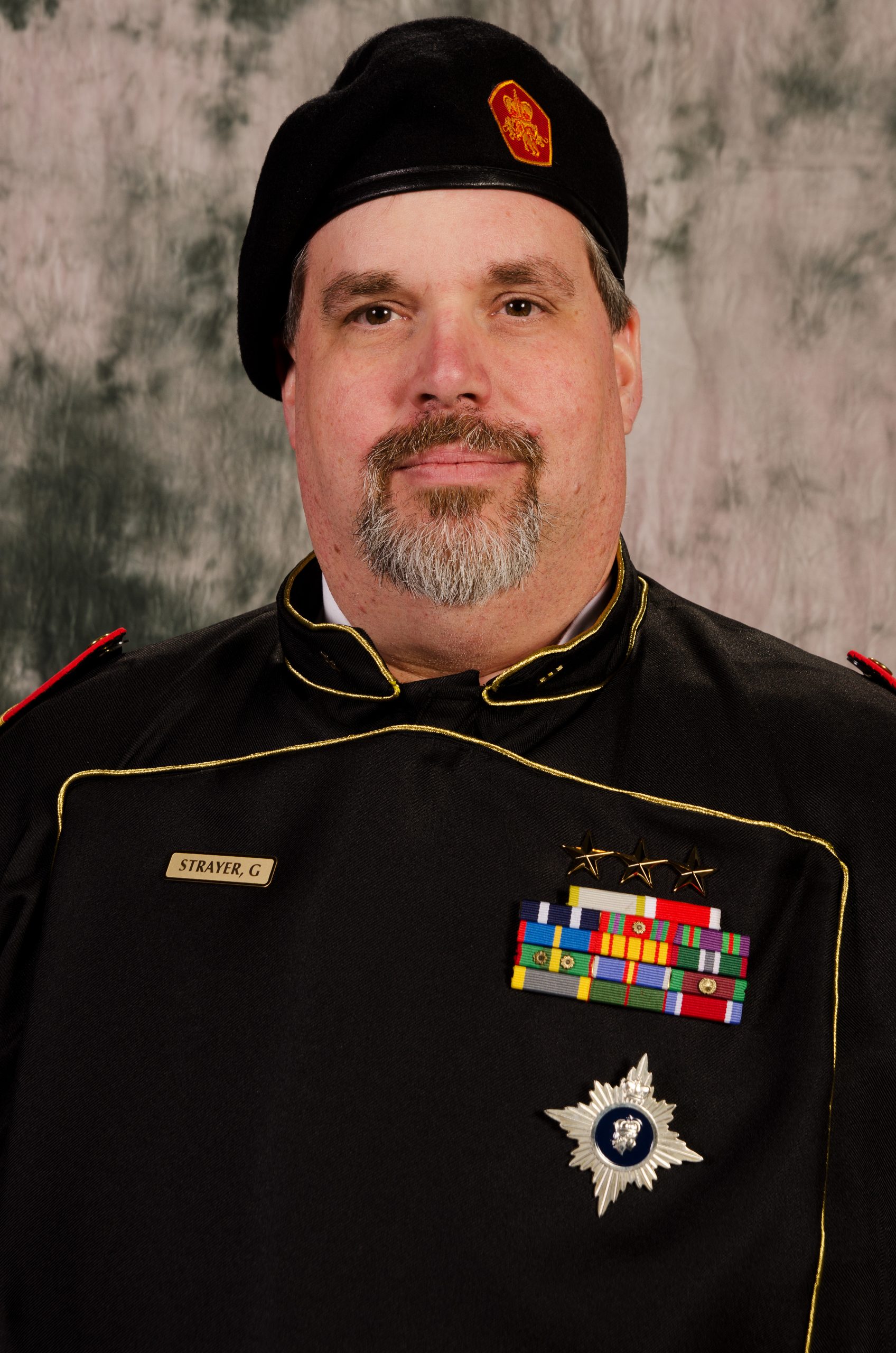 CO, Gryphon Fleet
co@gryphonfleet.org
Rear Admiral of the Red
Geoffrey Strayer
KDE, KR, SC, CGM, GS
Bosun, Gryphon Fleet
bosun@2ndfleet.trmn.org
Senior Master Chief Intelligence Mate
Kevin Walsh, NS, QBM
Chief of Staff
cos@gryphonfleet.org
Captain, Senior Grade Zach McCauley
Flag Captain
co@hmsgryphon.trmn.org
Captain, Junior Grade Christina Swanson
Flag Lieutenant
flaglt@gryphonfleet.org
Lieutenant Junior Grade Kerry Kuhn
Fleet Medical NCOIC
medical@gryphonfleet.org
Intelligence Specialist
intel@2ndfleet.trmn.org
Lieutenant Commander David Oliver Kling
JAG Ombudsman
ombudsman@2ndfleet.trmn.org
Captain Larry Dale French Sr
GCE, RMMC
Legalman
legalman@2ndfleet.trmn.org
Operations Officer
operations@gryphonfleet.org
Lieutenant Commander Patrick Giese
Personnel Officer
Captain (SG)
Jamey Salsberg
KDE, MC, OC
Range Officer
marksmanship@2ndfleet.trmn.org
Senior Master Chief Intelligence Mate
Kevin Walsh, NS, QBM
RMACS Liaison
ascl@gryphonfleet.org
Captain, Junior Grade Christina Swanson
Training Officer
bosun@hmsgryphon.trmn.org
Senior Chief Petty Officer
Derek Firehawk Sauls
Gryphon Fleet Order of Battle
Task Force 21
Covering Minnesota, Wisconsin, and the Upper Peninsula of Michigan
LAC Wing 30
HMLAC Gungnir, Willmar, MN
HMLAC Superior, Duluth, MN
SMLAC Arminius, Minneapolis, MN
Destroyer Squadron 265
HMS Javelin (DD-264), Big Lake, MN
HMS Lodestone (DD-64), Elk River, MN
HMS Merlin (CA-270), St. Cloud, MN
Independent Commands
HMS Hellhound (DD-446), St. Paul, MN HMS Imperatrix (SD-457), Minneapolis, MN HMS Invincible (SD-455), Plymouth, MN HMS Juno (BC-726), Willmar, MN HMS Leonidas (BC-584), Grand Forks, ND HMS Valkyrie (SD-355), Minneapolis, MN
Independent Commands
HMS Borzoi (DD-438), River Falls, WI
HMS Gawain (DD-481), Madison, WI
HMS Musashi (BC-775), Milwaukee, WI
Task Force 22
Covering Illinois, Indiana, Kentucky, Ohio, and the Lower Peninsula of Michigan
LAC Wing 62
GSNLAC Lilla Björn, Marquette, MI
HMLAC Scythe, Portage, Indiana
Independent Commands
HMS Apollo (CL-80), Lafayette, IN
HMS Demon (CLAC-62), Hammond, IN
HMS Gryphon (SD-153), Indianapolis, IN
HMS Hotspur (DD-02), Rantoul, IL
HMS Samurai (CL-356), Goshen, IN
HMS Wolfhound (DD-437), Mt. Prospect, IL
Cruiser Division 711
HMS Death Claw (CA-437), Cincinnati, OH HMS Hexapuma (CA-412), Mount Vernon, IN HMS Sabrepike (CA-417), Franklin, OH
Independent Commands
HMS Galahad (DD-478), Columbus, OH
Independent Commands
HMS Ajax (BC-545), Windsor, Ontario
HMS Beowulf (BC-739), Lansing, MI
HMS Enterprise (BC-480), Rochester Hills, MI
HMS Helen (BC-570), Fruitport, MI
Task Force 21
RADM Wayne Bruns
Task Group 21.1
CAPTSG Jill McTavish
Destroyer Squadron 265
CAPTSG Paladin Meyer
Task Group 21.2
CAPTJG Timothy Bailey
Task Force 22
CDRE Justin Dupras
Task Group 22.1
CAPTSG Michael Flanagan
Task Group 22.2
CAPTSG Jimmy Nelson
Cruiser Division 711
CAPTJG Kevin Johnson
Task Group 22.3
CAPTSG Jackie Snedden