The Gryphon's Beak
July, 2021
I didn't know her.
I'm sure I saw her at a Manticon, but honestly wouldn't have been able to pick her out of a photo. It's like that sometimes – it's almost impossible to know everyone that shares an organization with you. It's often impossible to even know everyone in the region, for large enough organizations.
I saw posts about something happening in people's lives, and asked when the third similar post hit. It was a screenshot of the first coverage, before names had been released. Math isn't my strong suit, but that one was easy. As the story unfolded, the details just became horrible.
Lauri Deatherage was murdered, according to reports (and the accused perpetrator), because her ex-husband couldn't accept her being remarried.
I want to announce a fundraiser for July to honor her life. Donations were requested to help stop veteran suicide. I will be collecting funds to donate to Stop Soldier Suicide on her behalf.
Please use this link to donate.
THE TRADITION LIVES!
OAK FOREST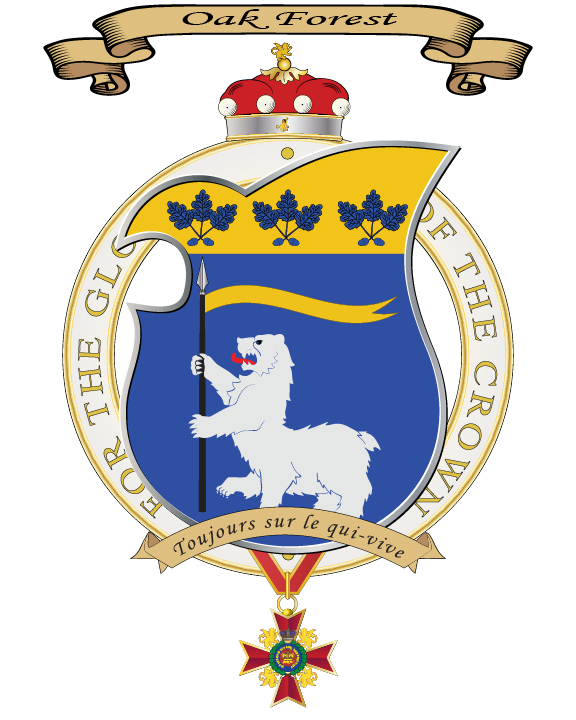 BuShips Directive 2106-04
Effective as of 0001 Hours on 15 June 2021, LAC-004 (HMLAC Superior) is to immediately stand down all present assignments and/or missions and is subsequently ordered to return to Manticore for decommissioning and crew transfer.
Upon arrival, you and your crew shall make LAC-004 (HMLAC Superior) ready in all respects for decommissioning: strike eight bells, strike the colors and secure the watch. You are further ordered to relinquish command of LAC-004 (HMLAC Superior) to the Bureau of Ships in the person of CDRE Justin Dupras, GCE, SC, OG, CGM, GS, CMB, RMN, who shall hold temporary command for the duration of the voyage to Manticore for processing and inspection.
The following personnel are hereby transferred and permanently assigned to HMSS North Star (SS-102):
LCDR Nicholas Sterling
LT(JG) Kristin Fogard
CPO Colin Engstrom
PO2 Erin Engstrom
S1C Jordan Engstrom
S1C Terry Herman
S1C Joy Podvin
S1C Robert Stenseng
The following civilians are hereby transferred and permanently assigned to HMSS Greenwich (SS-001):
Upon her successful arrival at Manticore, LAC-004 (HMLAC Superior) is scheduled to be transferred to the Active Fleet Reserves, following inspection and any repairs deemed necessary. This vessel shall be made available for recommissioning at a later date.
Naval Directive 21JU-02
Directive 21JU-02.01: Task Group 22.4 is henceforth activated as an echelon subordinate to Task Force 22, presently under the command of CDRE Sir Justin Dupras, RMN.
Directive 21JU-02.02: You are directed and required to assume command of Task Group 22.4. Fail not in this duty at your peril.
Directive 21JU-02.03: CLAC-62 (HMS Demon) is ordered attached to Task Group 22.4 as your flagship. All previous orders pertaining to Demon's mission, assignment, or
attachment are rescinded or overridden, as required.
Directive 21JU-02.04: In your new capacity, you are directed to inform the Commanding Officers of CA-412 (HMS Hexapuma), DD-174 (HMS Vixen), and DD-01 (HMS Havoc) to report for duty with Task Group 22.4 as permanently attached units. All previous orders pertaining to mission, assignment, or attachment for the above-named units are hereby rescinded or overridden, as required.
The above directives are issued with an effective date of 30 June 2021.
This is a reminder that your Chapter and MarDet reports are due between the 1st and 10th. One thing I found amazingly helpful when filling them out was to use an online document (Google Docs, Word Online) to keep things organized as they happened. Then, when the reporting month hit, I could just copy and paste them into the reports form, and be done. No trying to remember what happened two months ago at the last minute!
And a reminder that Marksmanship submissions are due the 20th of the month, so we have time to correlate and get things set for the award issuance.
Marines – you now have a new online form to fill out for Bi-Monthly reports. The link is below. It will send the reports to your command triad, your Ship's CO and to ComForceCom. Please use this form to send in your report that is due on the 5th.
There is only one stipulation with the form at this time. Please do not use autofill. Autofill does not work properly and that information is deleted in the report. You can copy and paste information into the report but forgo the autofill function.
https://buships.trmnbureaus.info/rmmc/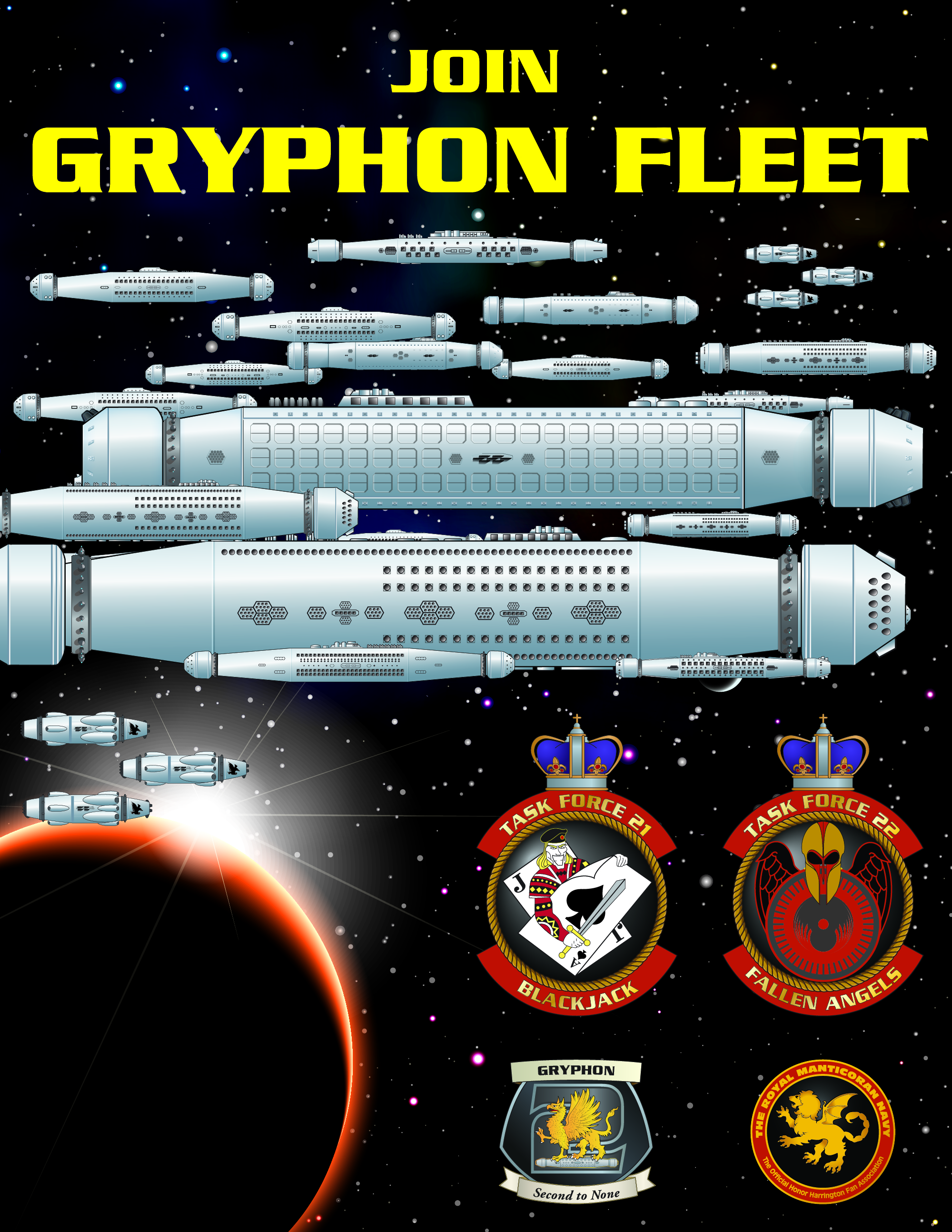 The Bureau of Planning is excited to announce the launch of ConStack. This cooperative project between BuPlan and BuComm is now a fabulous new tool that puts information about over 2,000 conventions at your fingertips. All members of TRMN and the public can view ConStack at:
https://constack.trmnbureaus.info/
If you see that an event is missing or has incorrect information, contact your Fleet's BuPlan Intel Agent or Branch Liaison and they will get it updated.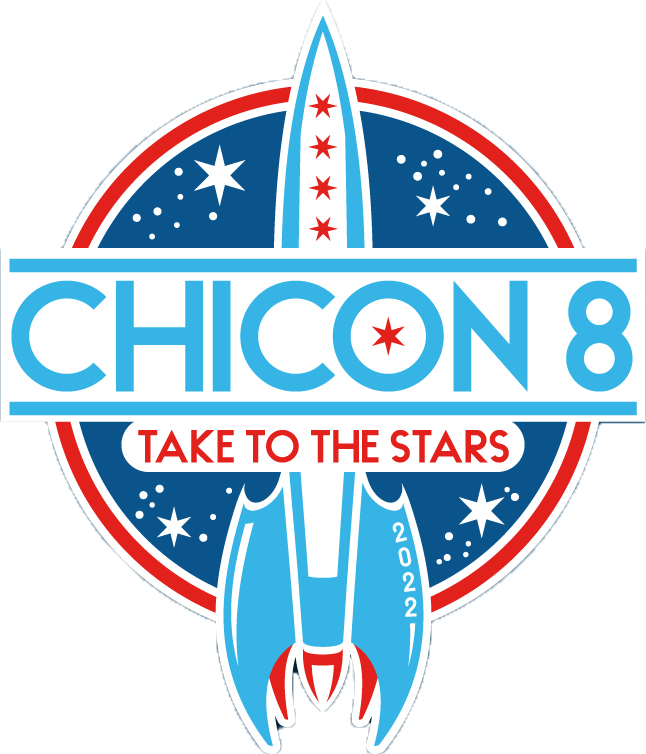 By order of CO 2nd Fleet, the following marksmanship awards are issued effective 1 July, 2021:
PISTOL MARKSMANSHIP CERTIFICATE:

S3C Stephen BAKER, RMN HMS Galahad

RIFLE MARKSMANSHIP CERTIFICATE:

LTSG Crystal BUTT, HMS Vixen

PISTOL SHARPSHOOTER AWARD:

CAPT Larry Dale FRENCH Sr, RMMC MARDET Demon

RIFLE EXPERT AWARD:

CAPTSG Samuel DIETZMAN, HMS Demon
MCPO Rick WATERSON, HMS Demon
The Tradition Lives!
For CO 2nd Fleet:
Issued by:
KEVIN WALSH, NS
Senior Chief Petty Officer, RMN
2nd Fleet Range Officer
A Matter Of Honor RMN LARP
A Matter of Honor is a multi-day, live-action role playing event set in David Weber's expansive literary Honorverse. Held in November 2021, the event will offer players three days of exciting adventures and full immersion within Weber's colorful science-fiction world. Within the interior of the decommissioned USS Edson in Bay City, Michigan, nearly 200 players will serve as the crew of the HMS Ballista, a heavy cruiser of the Royal Manticoran Navy with a mission of unparalleled importance. Each player will receive a uniquely-written character whose backstory and abilities will shape the actions and relationships of the player moving through the weekend event. Participants will need to work carefully with each other – and sometimes against each other – to fulfill duties and objectives unique to their character and the mission at large.
A Matter of Honor will be held from November 12 to 14th, 2021 and will run non-stop until the conclusion of the event. Unlike other QAG events, A Matter of Honor does not have specific "lights out" times and will run continuously from start to finish. Player sleep times will still mean activity for others, and each character will be assigned a specific schedule of on-duty, off-duty, and rest periods to simulate the rigors of space-bound life in the Manticoran Navy.
A Matter of Honor is an official Honorverse event and – while produced by Quest Adventure Gaming – is being carried out in cooperation with David Weber, the BuNine Team, and The Royal Manticoran Navy. The event will closely follow the canonical universe of the books, with frequent and obvious references to source materials. While participants are not required to be familiar with the Honorverse, a familiarity with the books is strongly recommended and will certainly assist players in their understanding of their characters and the in-game setting.
Most of the Matter of Honor event will be hosted aboard the USS Edson, a decommissioned Forrest Sherman-class destroyer from the Cold War era. Now a national historic landmark at the Saginaw Valley Naval Ship Museum in Bay City, MI, the vessel's interior will serve as the HMS Ballista (CA-586). Players will have access to the vast majority of the ship's sizable inner-workings, with various locales serving as key game locations and player accommodations. Many of the Edson's actual controls will be temporarily fitted with a networked system of touch-screen panels and computer interfaces, allowing players to collectively navigate the Ascendant through a virtual simulation of deep space.
In addition, specific encounters and plot points will take place at additional sites in the Bay City/Saginaw area to serve as other vessels and planets within the Honorverse. At various points, players may have the opportunity to explore these additional locations, adding a sense of depth and scale to the overall player experience.
For more information or to register, visit https://matterofhonorlarp.com/.
Queen's Bravery Medal
SMCPO Megan KRICK, RMN HMS Musashi
Navy Achievement Medal
LTJG Amy Louise THEISEN, RMN HMS Musashi
RADM Wayne BRUNS, RMN HMS Invincible
Marine Achievement Medal
1LT Martin Richard TIZURA, RMMC MARDET Vixen
Royal Meritorious Unit Citation
HMS Demon
HMS Enterprise
HMS Invincible
HMS Valkyrie
Survivor's Cross
1LT Martin Richard TIZURA, RMMC MARDET Vixen
Manticoran Combat Action Medal
8th Award
CAPT Larry FRENCH Sr, RMMC MARDET Demon​
Prisoner of War Medal
LTSG Paul SPARKS, RMN HMS Enterprise
Enlisted Space Warfare Pin
S3C Robert B HALL Sr, RMN HMS Havoc
Ranks on awards are listed at the time of award, and may have changed by publication.
Congratulations are extended to the following members on the occasion of their promotions as noted.
Board Promotions
Timothy Bailey, RMN, HMS Musashi, to Captain, Senior Grade
Richard Davenport, GSN, HMS Death Claw, to Captain
Sherman Day, RMN, HMS Demon, to Rear Admiral of the Red
Rick Matheny, RMN, HMS Invincible, to Captain, Senior Grade
HMS Demon
Danielle E Ostach to Electronic Warfare Mate 1/c, effective 24 June, 2021
HMS Enterprise
Cory Snedden to Senior Master Chief Petty Officer, effective 12 June, 2021
HMS Galahad
Shane G Eaton (RMN-6098-19) to Lance Corporal, effective 13 June, 2021
HMS Havoc
Robert Hall Sr to Spacer 2nd Class, effective 29 May, 2021
Mark Lloyd to Petty Officer First Class, effective 6 June, 2021
Barry L. Taylor Jr to Corporal, effective 7 June, 2021
William E. Nelson to Spacer 2nd Class, effective 21 June, 2021
HMS Hexapuma
Eric Thompson to Spacer 2nd Class, effective 25 June, 2021
Fleet Command & Staff Information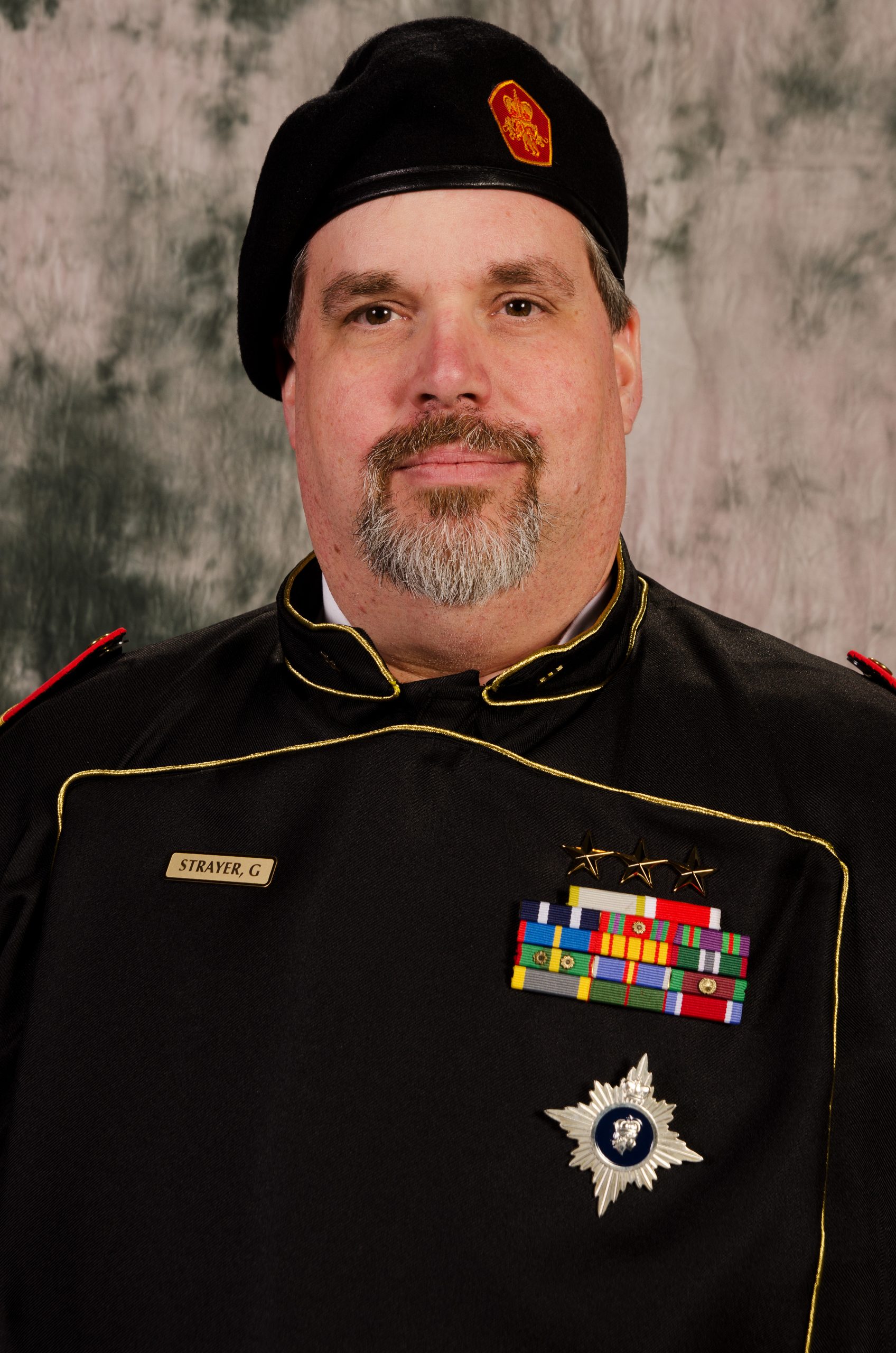 CO, Gryphon Fleet
co@gryphonfleet.org
Rear Admiral of the Green Geoffrey Strayer, GCE, KR, SC, OG, CGM, GS
Baron Oak Forest
XO, Gryphon Fleet
Rear Admiral of the Green Wayne Bruns, GCE, OM, KCGL, MC, OC, CR, SC, OG, CGM, GS, QBM, CBM, PC
Baron Grosvenor

Bosun, Gryphon Fleet
bosun@2ndfleet.trmn.org
Senior Master Chief Intelligence Mate
Kevin Walsh, NS, QBM
Chief of Staff
cos@gryphonfleet.org
Captain, Senior Grade Zach McCauley
Flag Captain
co@hmsgryphon.trmn.org
Captain, Junior Grade Christina Swanson
Flag Lieutenant
flaglt@gryphonfleet.org
Captain Junior Grade Kerry Kuhn
Fleet Medical NCOIC
medical@gryphonfleet.org
Intelligence Specialist
intel@2ndfleet.trmn.org
Lieutenant Commander David Oliver Kling
Legalman
legalman@2ndfleet.trmn.org
Operations Officer
operations@gryphonfleet.org
Lieutenant Commander Patrick Giese
Personnel Officer
Captain (SG)
Jamey Salsberg
KDE, MC, OC
Range Officer
marksmanship@2ndfleet.trmn.org
Senior Master Chief Intelligence Mate
Kevin Walsh, NS, QBM
RMACS Liaison
ascl@gryphonfleet.org
Captain, Junior Grade Christina Swanson
Training Officer
bosun@hmsgryphon.trmn.org
Senior Chief Petty Officer
Derek Firehawk Sauls
Gryphon Fleet Order of Battle
Task Force 21
Covering Minnesota, Wisconsin, and the Upper Peninsula of Michigan
LAC Wing 30
HMLAC Gungnir, Willmar, MN
HMLAC Superior, Duluth, MN
SMLAC Arminius, Minneapolis, MN
Destroyer Squadron 265
HMS Javelin (DD-264), Big Lake, MN
HMS Lodestone (DD-64), Elk River, MN
HMS Merlin (CA-270), St. Cloud, MN
Independent Commands
HMS Hellhound (DD-446), St. Paul, MN
HMS Invincible (SD-455), Plymouth, MN
HMS Juno (BC-726), Willmar, MN
HMS Leonidas (BC-584), Grand Forks, ND
HMS Valkyrie (SD-355), Minneapolis, MN
Independent Commands
HMS Borzoi (DD-438), River Falls, WI
HMS Gawain (DD-481), Madison, WI
HMS Musashi (BC-775), Milwaukee, WI
Task Force 22
Covering Illinois, Indiana, Kentucky, Ohio, and the Lower Peninsula of Michigan
LAC Wing 62
GSNLAC Lilla Björn, Marquette, MI
HMLAC Scythe, Portage, Indiana
Independent Commands
HMS Apollo (CL-80), Lafayette, IN
HMS Gryphon (SD-153), Indianapolis, IN
HMS Hotspur (DD-02), Rantoul, IL
HMS Samurai (CL-356), Goshen, IN
HMS Wolfhound (DD-437), Mt. Prospect, IL
Cruiser Division 711
HMS Death Claw (CA-437), Cincinnati, OH
HMS Sabrepike (CA-417), Franklin, OH
Independent Commands
HMS Ajax (BC-545), Windsor, Ontario
HMS Beowulf (BC-739), Lansing, MI
HMS Enterprise (BC-480), Rochester Hills, MI
HMS Galahad (DD-478), Columbus, OH
HMS Helen (BC-570), Fruitport, MI
Independent Commands
HMS Demon (CLAC-62), Des Plaines, IL
HMS Havoc (DD-01), Muncie, IN
HMS Hexapuma (CA-412), Rockford, IL
HMS Vixen (DD-174), Chicago, IL
Task Force 21
RADM Wayne Bruns
Task Group 21.1
CAPTSG Jill McTavish
Destroyer Squadron 265
CAPTSG Paladin Meyer
Task Group 21.2
CAPTJG Timothy Bailey
Task Force 22
CDRE Justin Dupras
Task Group 22.1
CAPTSG Michael Flanagan
Task Group 22.3
CAPTSG Jackie Snedden
Cruiser Division 711
CAPTJG Kevin Johnson
Task Group 22.4
CAPTSG Samuel Dietzmann