The Gryphon's Beak
June, 2020
As the disruption to reality that is COVID-19 spreads, I want to take a moment to applaud the members of Second Fleet for their efforts to help their fellows during this time.
Highlighted in the following pages are two efforts I want to both promote and encourage participation in.
The first to launch was the Mask Project, spearheaded by Commander Linda Petersen, HMS Invincible. The goal here is to encourage us all to help out where we live by making and donating cloth face coverings. She has pulled together a lot of information on how to make these, from 3D printed shields to sewn or even no-sew designs. Each mask we can make for someone helps them not only demonstrate good citizenship, but may help them comply with their state's rules or guidelines on public activity. Check the article on page X for more!
The second to launch was the Gryphon's Wings Fleet Relief Project. This is a way we can all help our fellow Gryphons in times of need. With as many of us as possible making small donations, we can build up a fund to assist members in need with food, medicine, bills, and so much more. The article on page XX goes more in depth about this, and I encourage everyone to help as you are able.
Keeping engaged is vital, and I see that on our Discord pages, Facebook, and hear talk of much more. Kudos to everyone who has stepped up to lead in that as well. You all deserve our thanks and appreciation for giving the Fleet places to socialize, even if we can't in person. Thank you, and keep up the excellent work!
Congratulations to CAPTSG Jackie Snedden, Baroness New Troy, on her grant of arms.
••••
Congratulations to Laura Lochen on her elevation to Duchess, Split Rock.
This is a reminder that your Chapter and MarDet reports are due between June 1st and 10th. One thing I found amazingly helpful when filling them out was to use an online document (Google Docs, Word Online) to keep things organized as they happened. Then, when the reporting month hit, I could just copy and paste them into the reports form, and be done. No trying to remember what happened two months ago at the last minute!
Marines – you now have a new online form to fill out for Bi-Monthly reports. The link is below. It will send the reports to your command triad, your Ship's CO and to ComForceCom. Please use this form to send in your report that is due on June 5th.
There is only one stipulation with the form at this time. Please do not use autofill. Autofill does not work properly and that information is deleted in the report. You can copy and paste information into the report but forgo the autofill function.
Remember to send in any charity giving or activity – through TRMN or not – to our Charity Tracking Officer, Lieutenant Commander David Oliver Kling (intel@2ndfleet.trmn.org).
We are wanting to get a good picture of how we, as a group, are involved in charity work. This is compiled and sent upwards.
It isn't just money – we want to know if you volunteer your time too! Let us know, and we can even promote your charity here, helping get the word out to a wider audience!
BuComm-Approved blood drive flyers are available!
Each poster is available in 11 x 17 as a form-fillable PDF. Just enter your specific details, and your customized Blood Drive flyer is ready to go!
I want to thank SMAJ Brad Handley, MARDET Ajax, for spearheading the project, coming up with the idea and providing excellent suggestions on changes to the design. There is a ready-to-use version linked below:
If you haven't, please submit donation records to https://forms.gle/cqWHBjQcZqnFb7Uq6.
This is the only official source. If you think you did, but can't remember, please do so again – I'll filter duplication myself.
This will be open through 6/5, Friday, at which point the award request will be sent in.
Metropolis Superman Celebration
Metropolis, IL
June 11 - 14
OMG!Con
Owensboro, KY
June 12-14
Dokidokon
Kalamazoo, MI
July 24-26
Indiana Comic Convention
Indianapolis, IN
June 26-28
Get Geek'd Expo
Lansing, MI
July 18 - 19
Gen Con
Indianapolis, IN
July 30-Aug 2
Nerdin Out Con
Rochester, MN
August 8 - 9
Matsuricon
Columbus, OH
August 14-16
NASFIC
Columbus, OH
August 20 - 23
ConVergence
Minneapolis, MN
August 20 - 23
LionCon
St. Cloud, MN
September 19 - 20
Origins Game Fair
Columbus, OH
October 7 - 11
Ice & Fire Con
Mt. Sterling, OH
October 29 - November 1
Grand Rapids Comic-Con
Grand Rapids, MI
November 13 - 15
WindyCon
Lombard, IL
November 13 - 15
Heroicon
Decatur, IL
November 20 - 22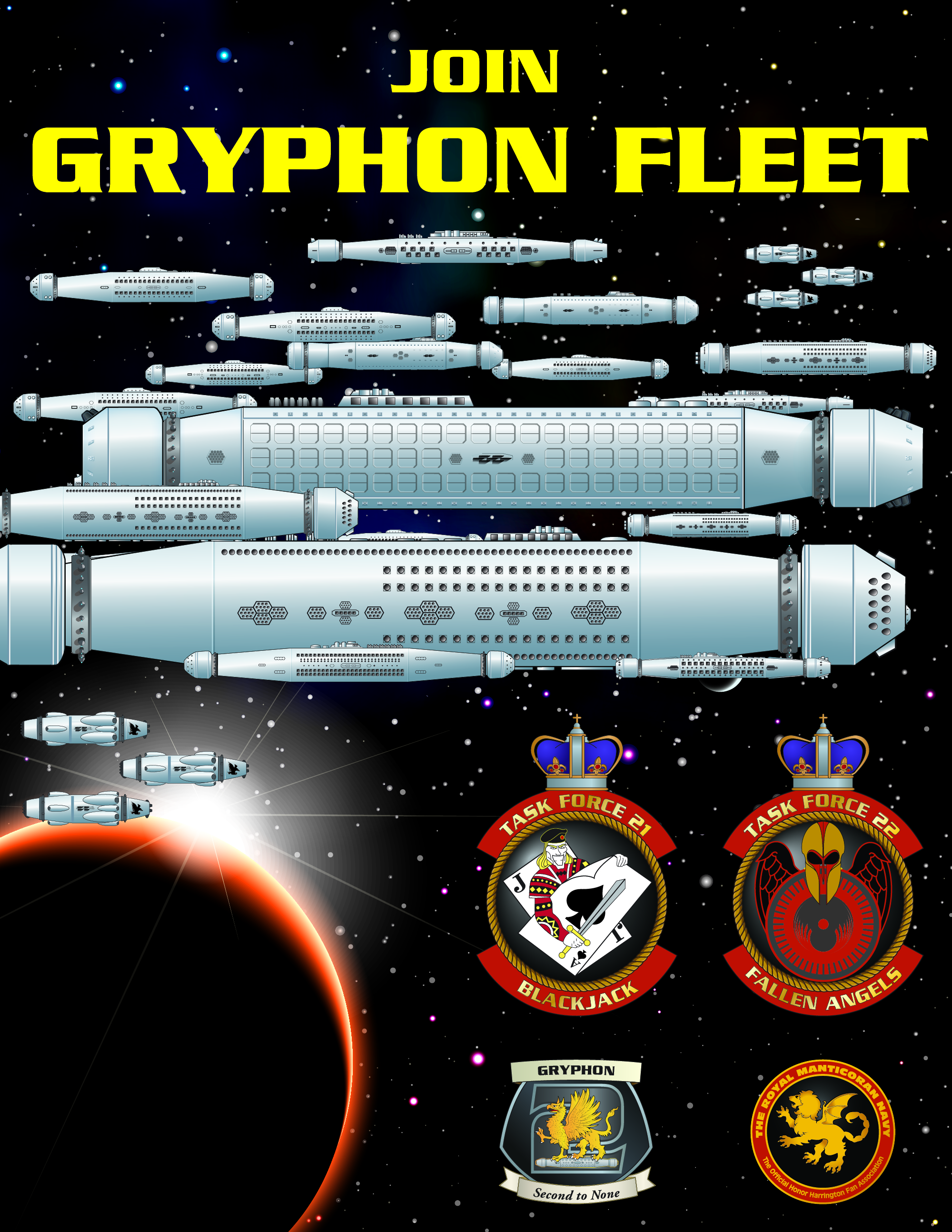 Fleet events listed in bold. Admiralty in bold-italic.
Events canceled due to restrictions imposed due to COVID-19 are crossed out – many will need you to attend next year to keep going! Please consider buying memberships, or refusing refunds, when you are able.
Please send all events to co@gryphonfleet.org, and reference Upcoming Event: in the subject line!
Do you knit? Crochet? Sew? Have a 3D printer? Are you interested in helping meet the need for cloth face coverings as we move into the next phases of the COVID-19 pandemic?
Both our front line health care workers and the person on the street need protection during this time and I thought we may be able to harness the creative power of our Fleet to help send masks to those who need them and either can't afford or can't find them.
With COVID-19 having taxed supplies of appropriate masks from not only front line health care workers, but also the general public, CDR Peterson, HMS Invincible, started making them for her family and friends. But then she realized that others might not be in a position to make their own, and why not help the general public?  As a result, she has been in contact with officials and others who are helping to supply our first responders and the general population with face masks and face shields and will be starting to collect these masks for donation.
This is where you come in! With the need ongoing, our communities need us to step up and meet this Test. Masks can be made in several different shapes, and at any skill level. We have pulled together a collection of links to give you some ideas, and ways to begin.
Sewing
Yarnspirations Design & Instructions
Knit / Crochet (please be sure to add the solid cloth liner!)
Yarnspirations Knit or Crochet Template
3D Printing
Please note that the 3D printed mask is not N95, and may require very specific stock to produce properly.
And, of course, there are many, many more patterns and templates out there!
Members helping members is vital to who we are in Second Fleet. To that end, I am asking that when you donate, please let us know by emailing masks@gryphonfleet.org. Your contributions will be recorded, and awards issued in August for your efforts. 
Thank you, and let's be about it!
It had taken us a bit to get everything lined up, and the results are worth it. I am pleased to announce that Chief of Staff Captain SG Zach McCauley and I are ready to begin the staffing process.
What does this entail? In the main, it is a way to put in a little time to help make the Fleet operate at a higher level. With a solid staff in place, we can be more attentive to various issues as they arise, promote Fleet initiatives better, be more responsive to changes and challenges, and Fleet HQ can serve you, the members, so much better.
To that end, I have authorized the opening of the following Staff Positions for Second Fleet:
Civilian Corps Liaison
Deputy Fleet Commander
Flag Lieutenant
Fleet COLAC
Fleet Comms Officer
Fleet Intel Officer
Fleet Operations Officer
Fleet Personnel Officer
Fleet Surgeon
Fleet Training Officer
Grayson Space Navy Liaison
Imperial Andermani Navy Liaison
Republic of Haven Navy Liaison
Royal Manticoran Army Liaison
Royal Manticoran Marine Corps Liaison
Some of those roles are already filled, as you can see in the staff list at the end of every newsletter. If you are already in that role, please let me know if you wish to remain, or if you wish to stand down – I get that things may have changed since you took the role, and relief may be desired.
Full descriptions are available here, or click the banner above. Please take time to look these over, and if you are interested, let CAPTSG McCauley and I know!
Thank you for your patience, interest, and understanding.
Most Distinguished Order Of Merit
RADM Wayne BRUNS, RMN HMS Invincible
Knight Commander, Order of Queen Elizabeth
PO1 Kerry KUHN, RMN HMS Demon
Knight Companion, Order of Queen Elizabeth
MCPO Rick WATERSON, RMN HMS Demon CAPTJG Samuel DIETZMANN, RMN HMS Demon
Knight, Order of Queen Elizabeth
PO2 Bruce William CREWS, RMN HMS Beowulf
Companion, Order of King Roger
SMCPO Megan KRICK, RMN HMS Musashi
Saganami Cross
KdS David J WESTOVER, IAN HMS Beowulf CAPTSG Rick MATHENY, RMN HMS Invincible CDR Drew A. DRENTLAW, RMN HMS Invincible CAPTJG Patrick HAGEMEIER, RMN HMS Merlin
Distinguished Gallantry Cross
WO2 Christina R DOANE, RMN HMS Beowulf
Officer, Order of Queen Elizabeth
ENS Diana Najla FLANAGAN, RMN HMS Hotspur LTCDR Debra FLIGOR, RMN HMS Hotspur
Order of Gallantry
VADM Diane K BULKELEY, RMN HMS Enterprise CDR Richard James SAMS, RMN HMS Merlin
Member, Order of Queen Elizabeth
PO1 Daniel LAPINE, RMN HMS Hotspur
Conspicuous Gallantry Medal
LTSG Patrick ANDERSON, RMN HMS Invincible WO2 Christina R DOANE, RMN HMS Beowulf Fregattenkapitain Ed HARTWICK, IAN HMS Beowulf CPO David PELLETIER, RMN HMS Hexapuma MCPO Cory SNEDDEN, RMN HMS Enterprise RADM Wayne BRUNS, RMN HMS Invincible
Gryphon Star
CAPTJG Samuel DIETZMANN, RMN HMS Demon
Order of the Crown for Naval Service
VADM Diane K BULKELEY, RMN HMS Enterprise
Medal, Order of Queen Elizabeth
MCPO Jeffrey John HUGHES, RMN HMLAC Banturon
Navy Commendation Decoration
MCPO Cory SNEDDEN, RMN HMS Enterprise
Navy Achievement Medal
MCPO Jeffrey Hughes, RMN HMLAC Banturon
Manticoran Combat Action Medal
12th Award
KdS David J WESTOVER, IAN HMS Beowulf
2nd Award
PO2 Bruce William CREWS, RMN HMS Beowulf
CAPTJG Joseph KAPLAN, RMN HMLAC Banturon
Congratulations are extended to the following members on the occasion of their promotions as noted.
Board Promotions
Timothy Bailey, RMN, HMS Musashi, to Captain, Senior Grade
Richard Davenport, GSN, HMS Death Claw, to Captain
Sherman Day, RMN, HMS Demon, to Rear Admiral of the Red
Rick Matheny, RMN, HMS Invincible, to Captain, Senior Grade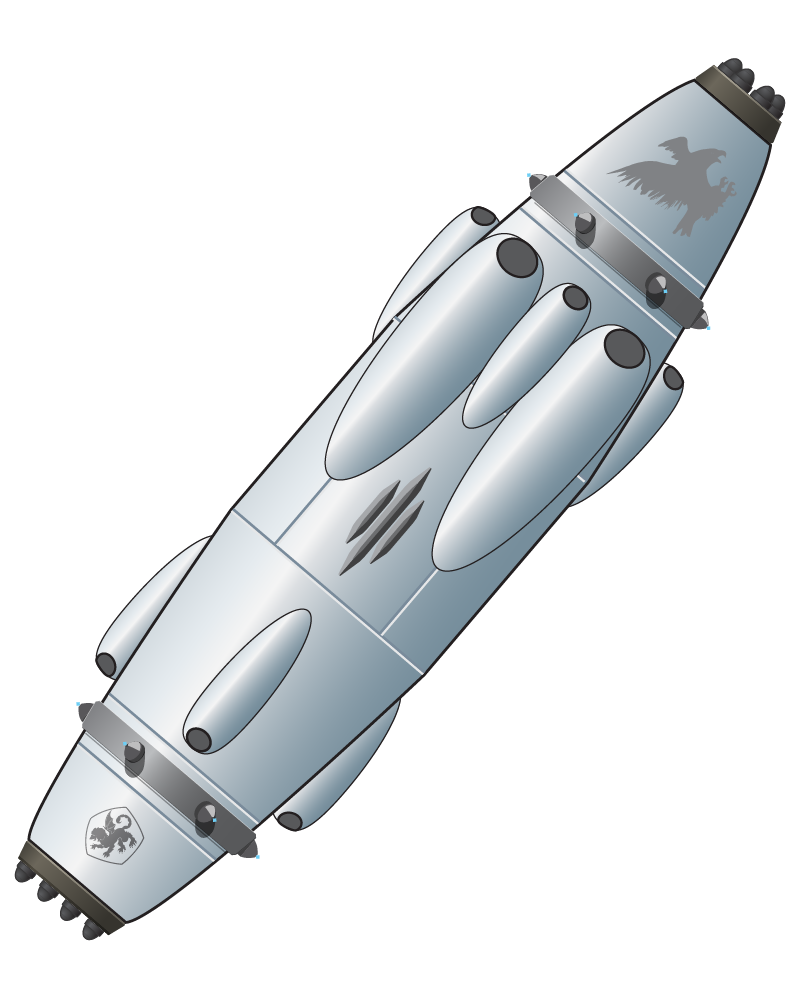 HMLAC Banturon
Jonathan Atkins to Spacer 1st Class, effective 30 May, 2020
HMS Demon
Lisa Wiedemann to Spacer 1st Class, effective 6 May, 2020
Kerry Kuhn to Ensign, effective 27 may, 2020
Danielle E Ostach to Petty Officer 3rd Class, effective 29 May, 2020
HMS Galahad
Aaron Meighen to Petty Officer 2nd Class, effective 25 May, 2020
HMS Merlin
Carey James Tordsen to Spacer 1st Class, effective 25 May, 2020.
Fleet Command & Staff Information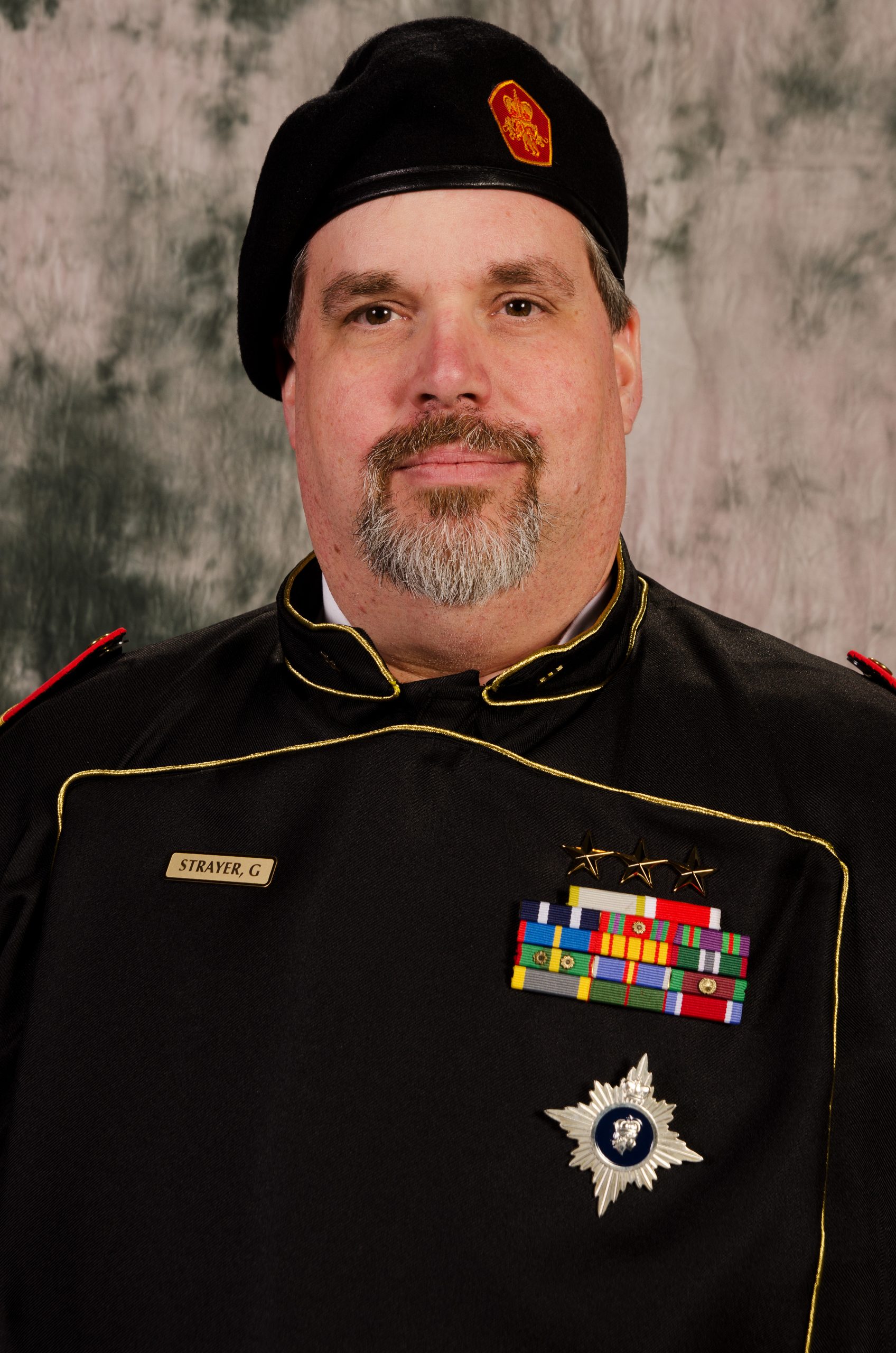 CO, Gryphon Fleet
co@gryphonfleet.org
Rear Admiral of the Red
Geoffrey Strayer
KDE, KR, SC, CGM, GS
Bosun, Gryphon Fleet
bosun@2ndfleet.trmn.org
Senior Master Chief Intelligence Mate
Kevin Walsh, NS, QBM
Chief of Staff
cos@gryphonfleet.org
Captain, Senior Grade Zach McCauley
Flag Captain
co@hmsgryphon.trmn.org
Captain, Junior Grade Christina Swanson
JAG Ombudsman
ombudsman@2ndfleet.trmn.org
Captain Larry Dale French Sr
GCE, RMMC
Legalman
legalman@2ndfleet.trmn.org
Intelligence Specialist
intel@2ndfleet.trmn.org
Lieutenant Commander David Oliver Kling
Personnel Officer
Captain (SG)
Jamey Salsberg
KDE, MC, OC
Training Officer
bosun@hmsgryphon.trmn.org
Senior Chief Petty Officer
Derek Firehawk Sauls
Range Officer
marksmanship@2ndfleet.trmn.org
Senior Master Chief Intelligence Mate
Kevin Walsh, NS, QBM
RMACS Liaison
ascl@gryphonfleet.org
Captain, Junior Grade Christina Swanson
Gryphon Fleet Order of Battle
Task Force 21
Covering Minnesota, Wisconsin, and the Upper Peninsula of Michigan
LAC Wing 30
HMLAC Gungnir, Willmar, MN
HMLAC Superior, Duluth, MN
SMLAC Arminius, Minneapolis, MN
Destroyer Squadron 265
HMS Javelin (DD-264), Big Lake, MN
HMS Lodestone (DD-64), Elk River, MN
HMS Merlin (CA-270), St. Cloud, MN
Independent Commands
HMS Hellhound (DD-446), St. Paul, MN HMS Imperatrix (SD-457), Minneapolis, MN HMS Invincible (SD-455), Plymouth, MN HMS Juno (BC-726), Willmar, MN HMS Leonidas (BC-584), Grand Forks, ND HMS Valkyrie (SD-355), Minneapolis, MN
Independent Commands
HMS Borzoi (DD-438), River Falls, WI
HMS Gawain (DD-481), Madison, WI
HMS Musashi (BC-775), Milwaukee, WI
Task Force 22
Covering Illinois, Indiana, Kentucky, Ohio, and the Lower Peninsula of Michigan
LAC Wing 62
GSNLAC Lilla Björn, Marquette, MI
HMLAC Scythe, Portage, Indiana
Independent Commands
HMS Apollo (CL-80), Lafayette, IN
HMS Demon (CLAC-62), Hammond, IN
HMS Gryphon (SD-153), Indianapolis, IN
HMS Hotspur (DD-02), Rantoul, IL
HMS Samurai (CL-356), Goshen, IN
HMS Wolfhound (DD-437), Mt. Prospect, IL
Cruiser Division 711
HMS Death Claw (CA-437), Cincinnati, OH HMS Hexapuma (CA-412), Mount Vernon, IN HMS Sabrepike (CA-417), Franklin, OH
Independent Commands
HMS Galahad (DD-478), Columbus, OH
Independent Commands
HMS Ajax (BC-545), Windsor, Ontario
HMS Beowulf (BC-739), Lansing, MI
HMS Enterprise (BC-480), Rochester Hills, MI
HMS Helen (BC-570), Fruitport, MI
Task Force 21
RADM Wayne Bruns
Task Group 21.1
CAPTSG Jill McTavish
Destroyer Squadron 265
CAPTSG Paladin Meyer
Task Group 21.2
CAPTJG Timothy Bailey
Task Force 22
CDRE Justin Dupras
Task Group 22.1
CAPTSG Michael Flanagan
Task Group 22.2
CAPTSG Jimmy Nelson
Cruiser Division 711
CAPTJG Kevin Johnson
Task Group 22.3
CAPTSG Jackie Snedden