The Gryphon's Beak
May, 2021
As of 27 April approximately 43% (141.7 million people) of the total US population have received at least one dose of a COVID vaccine, with an estimated 29% fully vaccinated. About 9% have had and recovered from COVID. This column is not intended to endorse any specific position on taking a vaccine, but I do want to talk about these numbers.
Whenever possible, the goal is to achieve herd immunity. This is the approach for things like mumps, measles, and the rest of the standard childhood vaccination package. With COVID, between those who have recovered and thus carry a natural resistance and those who have been vaccinated, we have a real shot at hitting herd immunity (60%-75%) by summer.
And that is important for TRMN because that achievement makes the return of conventions a real probability. I know that for many of us, the lack of in-person events is demoralizing. I also look forward to a return to convention activities, and other in-person events.
I plan to keep an eye on the numbers as we approach herd immunity, and look forward to getting back to normal. I hope you do as well.
THE TRADITION LIVES!
OAK FOREST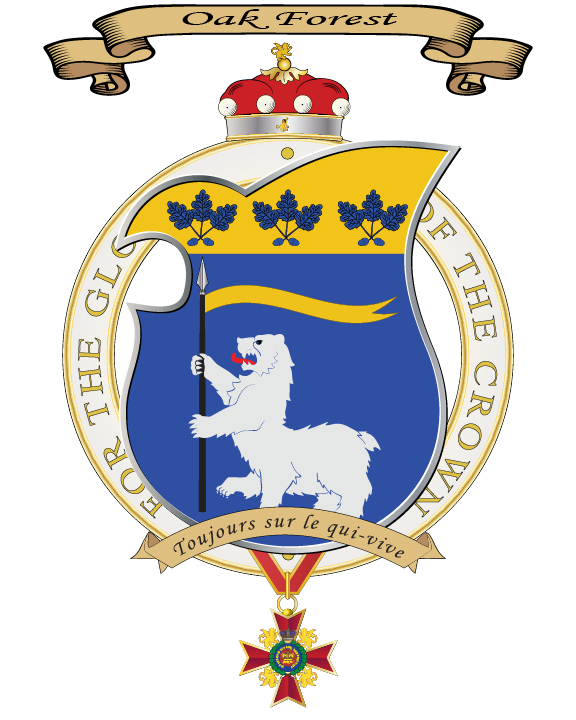 HMS Havoc will be hosting several Star Wars Day events on May 4th and 5th on their Discord server. Check out the Announcements channel on the Second Fleet server or the links below for details!
This is a reminder that your Chapter and MarDet reports are due between the 1st and 10th. One thing I found amazingly helpful when filling them out was to use an online document (Google Docs, Word Online) to keep things organized as they happened. Then, when the reporting month hit, I could just copy and paste them into the reports form, and be done. No trying to remember what happened two months ago at the last minute!
And a reminder that Marksmanship submissions are due the 20th of the month, so we have time to correlate and get things set for the award issuance.
Marines – you now have a new online form to fill out for Bi-Monthly reports. The link is below. It will send the reports to your command triad, your Ship's CO and to ComForceCom. Please use this form to send in your report that is due on the 5th.
There is only one stipulation with the form at this time. Please do not use autofill. Autofill does not work properly and that information is deleted in the report. You can copy and paste information into the report but forgo the autofill function.
https://buships.trmnbureaus.info/rmmc/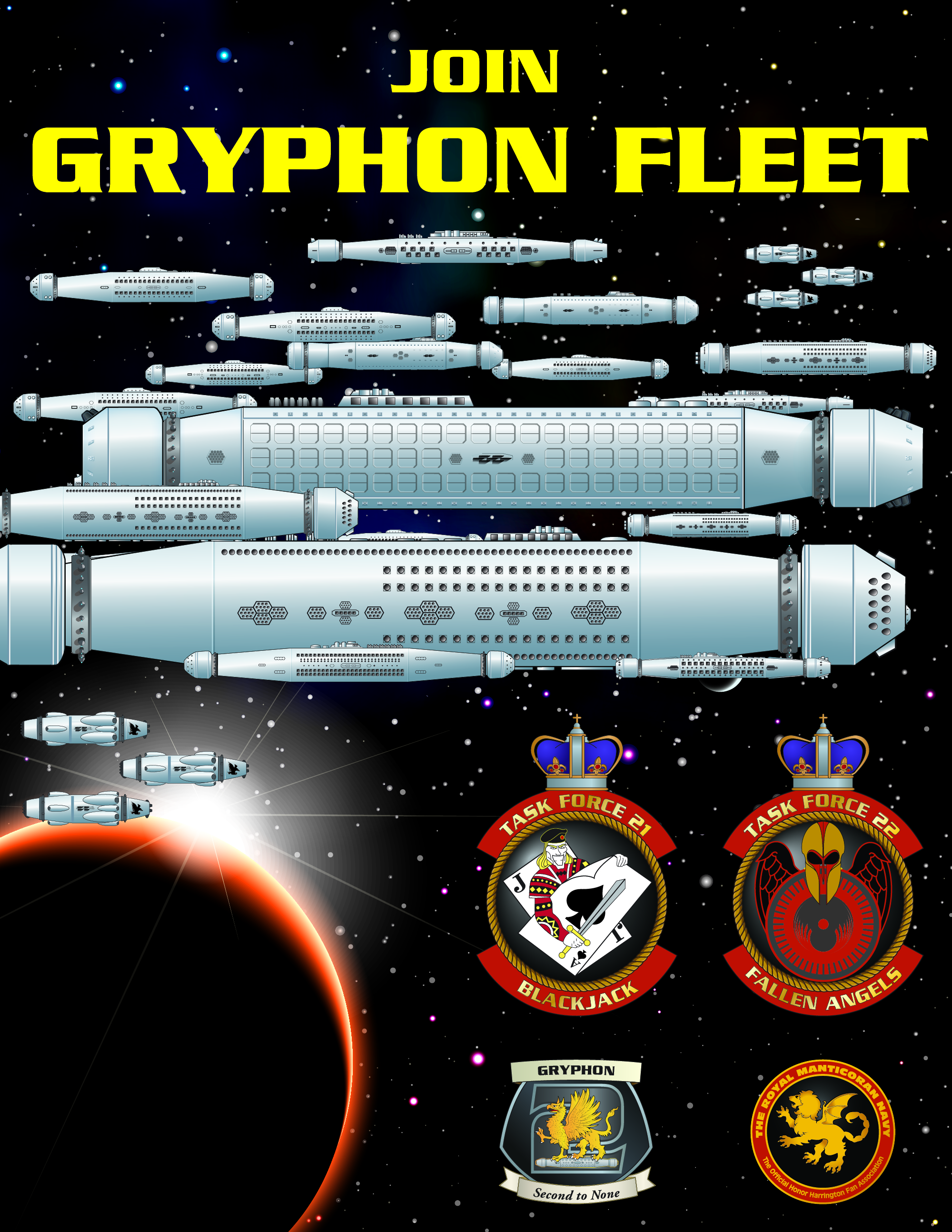 As COVID-19 continues to flare in many states, large gatherings are being canceled across the board. Until it is safe to do so, Fleet advises considering all conventions 'probably canceled' for the foreseeable future.
We will return to our regular list of events once the situation allows.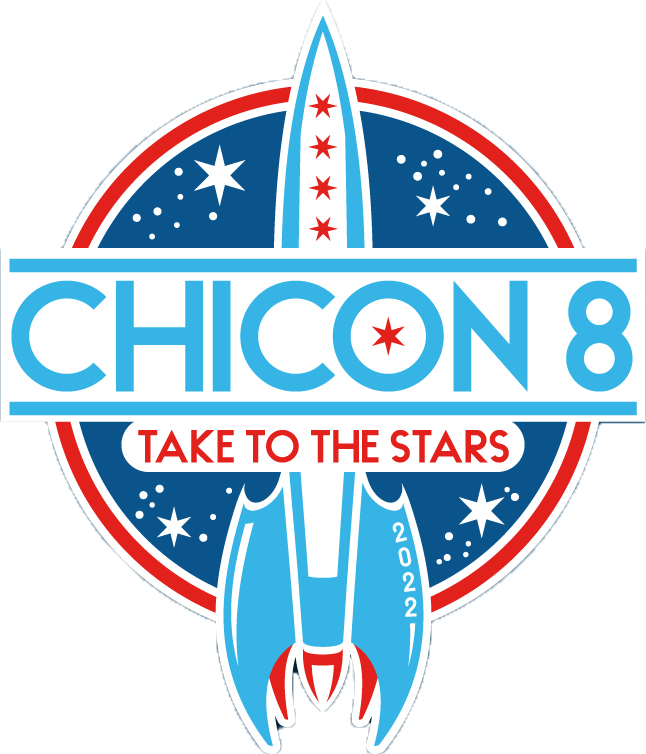 Join us for TRMN Social Hour every Saturday evening at 7PM Central.
There is a wide range of guests, from our own Space Lords to members of BuNine, authors like Chuck Gannon, Eric Flint, Marko Kloos, and some guy named David Weber. Following the recorded AMA-format with our guests, the floor is open to free-form discussion & hanging out. Links for each Social Hour are posted in the Forums, and on the main Facebook page.
Hope to see you there!
By order of CO 2nd Fleet, the following marksmanship awards are issued effective 1 May, 2021:
PISTOL MARKSMANSHIP CERTIFICATE:

1LT Martin Richard TIZURA, RMMC MARDET Vixen

RIFLE MARKSMANSHIP CERTIFICATE:

PO2 Charles J HERO, RMN HMS Musashi
CPO David PELLETIER, RMN HMS Hexapuma

PISTOL EXPERT AWARD:

CAPTJG Kerry KUHN, RMN HMS Hexapuma
The Tradition Lives!
For CO 2nd Fleet:
Issued by:
KEVIN WALSH, NS
Senior Chief Petty Officer, RMN
2nd Fleet Range Officer
A Matter Of Honor RMN LARP
A Matter of Honor is a multi-day, live-action role playing event set in David Weber's expansive literary Honorverse. Held in November 2021, the event will offer players three days of exciting adventures and full immersion within Weber's colorful science-fiction world. Within the interior of the decommissioned USS Edson in Bay City, Michigan, nearly 200 players will serve as the crew of the HMS Ballista, a heavy cruiser of the Royal Manticoran Navy with a mission of unparalleled importance. Each player will receive a uniquely-written character whose backstory and abilities will shape the actions and relationships of the player moving through the weekend event. Participants will need to work carefully with each other – and sometimes against each other – to fulfill duties and objectives unique to their character and the mission at large.
A Matter of Honor will be held from November 12 to 14th, 2021 and will run non-stop until the conclusion of the event. Unlike other QAG events, A Matter of Honor does not have specific "lights out" times and will run continuously from start to finish. Player sleep times will still mean activity for others, and each character will be assigned a specific schedule of on-duty, off-duty, and rest periods to simulate the rigors of space-bound life in the Manticoran Navy.
A Matter of Honor is an official Honorverse event and – while produced by Quest Adventure Gaming – is being carried out in cooperation with David Weber, the BuNine Team, and The Royal Manticoran Navy. The event will closely follow the canonical universe of the books, with frequent and obvious references to source materials. While participants are not required to be familiar with the Honorverse, a familiarity with the books is strongly recommended and will certainly assist players in their understanding of their characters and the in-game setting.
Most of the Matter of Honor event will be hosted aboard the USS Edson, a decommissioned Forrest Sherman-class destroyer from the Cold War era. Now a national historic landmark at the Saginaw Valley Naval Ship Museum in Bay City, MI, the vessel's interior will serve as the HMS Ballista (CA-586). Players will have access to the vast majority of the ship's sizable inner-workings, with various locales serving as key game locations and player accommodations. Many of the Edson's actual controls will be temporarily fitted with a networked system of touch-screen panels and computer interfaces, allowing players to collectively navigate the Ascendant through a virtual simulation of deep space.
In addition, specific encounters and plot points will take place at additional sites in the Bay City/Saginaw area to serve as other vessels and planets within the Honorverse. At various points, players may have the opportunity to explore these additional locations, adding a sense of depth and scale to the overall player experience.
For more information or to register, visit https://matterofhonorlarp.com/.
Saganami Cross
RADM Wayne BRUNS, RMN HMS Invincible
LTCDR Patrick Ardan GIESE, RMN HMS Invincible
LTCDR Lisa Ann WIEDEMANN, RMN HMS Vixen
CDR Linda PETERSEN, RMN HMS Invincible
Distinguished Gallantry Cross
MCPO Rick WATERSON, RMN HMS Demon
Order of Gallantry
CAPTJG Thomas HATHAWAY IV, RMN HMS Ajax
CDR Richard James SAMS, RMN HMS Merlin
Navy Star
S1C Alexis Jeanne TAYLOR, RMN HMS Hexapuma
PO2 Danielle E OSTACH, RMN HMS Demon
Conspicuous Gallantry Medal
LTSG Patrick ANDERSON, RMN HMS Invincible
LTCDR John Ryan CHAMBERS, RMN HMS Havoc
CPO David PELLETIER, RMN HMS Hexapuma
RADM Wayne BRUNS, RMN HMS Invincible
CAPTJG Kerry KUHN, RMN HMS Hexapuma
Aerospace Basic Observer Wings, Officer
LTSG James MORPHEW, RMN HMS Havoc
KdS David J WESTOVER, IAN HMS Beowulf
Aerospace Basic Observer Wings, Enlisted
CPO Jonathan Wayne ATKINS, RMN HMS Havoc
S2C Aaron Schafer, RMN HMS Havoc
S3C Robert B Hall Sr, RMN HMS Havoc
Ranks on awards are listed at the time of award, and may have changed by publication.
March Honors – Promotions
Congratulations are extended to the following members on the occasion of their promotions as noted.
Board Promotions
Timothy Bailey, RMN, HMS Musashi, to Captain, Senior Grade
Richard Davenport, GSN, HMS Death Claw, to Captain
Sherman Day, RMN, HMS Demon, to Rear Admiral of the Red
Rick Matheny, RMN, HMS Invincible, to Captain, Senior Grade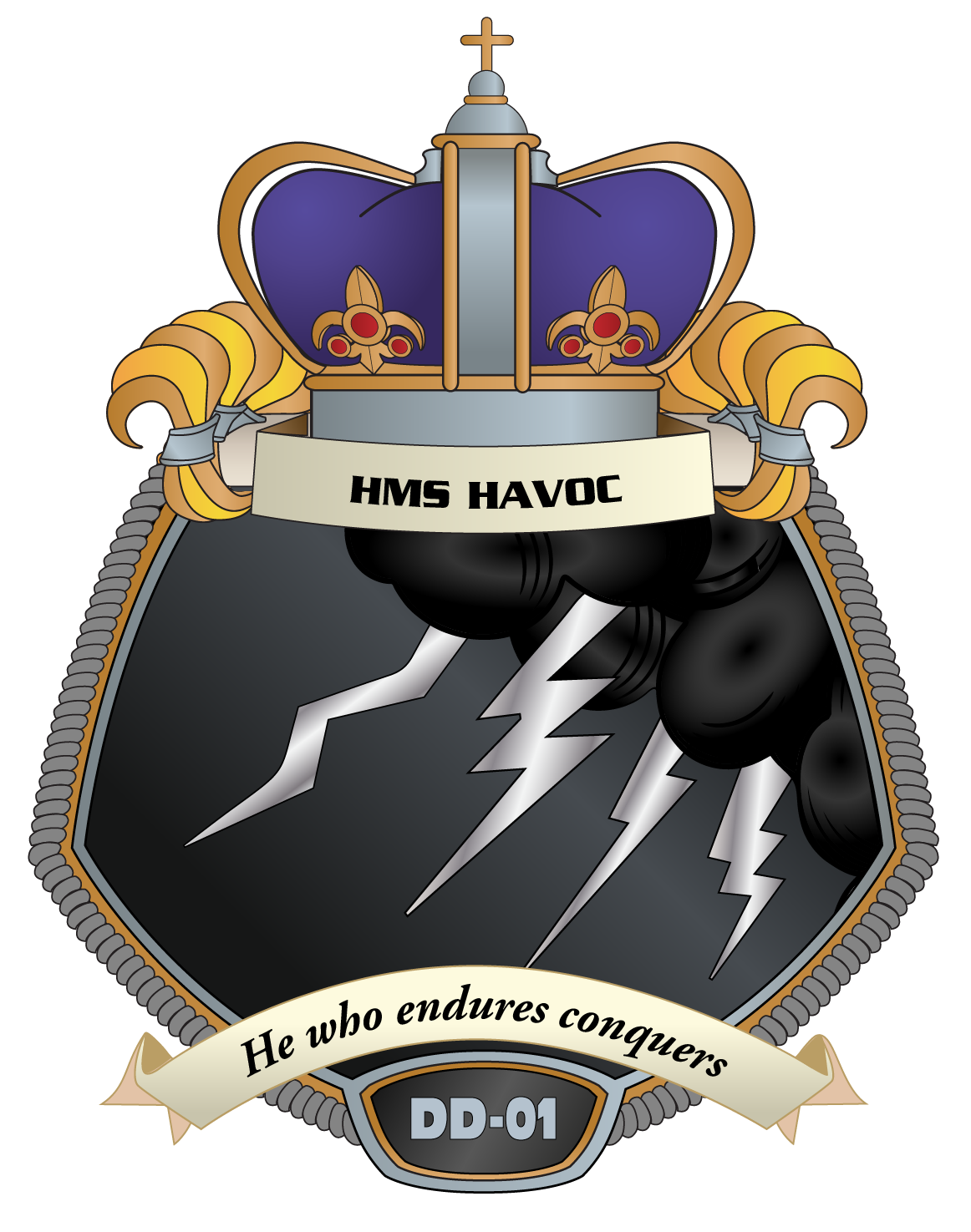 HMS Havoc
Aaron Schafer to Spacer 2nd Class, effective 19 April, 2021
Melissa Morphew to Clerk, effective 26 April, 2021
HMS Musashi
Brenda DeMarce to Petty Officer 3rd Class, effective 23 April, 2021
Carl Ervin to Spacer 1st Class, effective 23 April, 2021
Heidi Solberg Viar to Efficient Spacer, effective 23 April, 2021
Fleet Command & Staff Information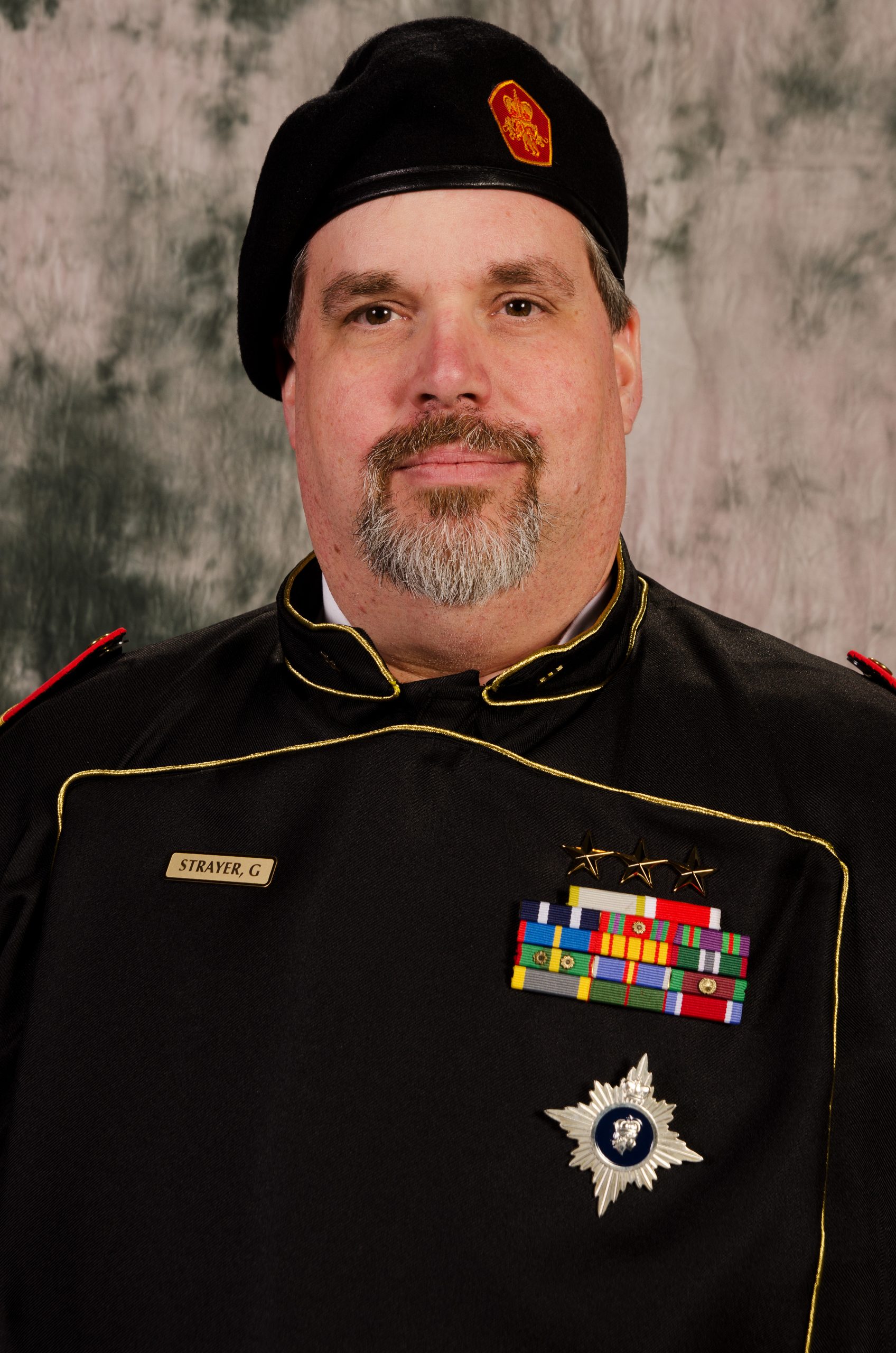 CO, Gryphon Fleet
co@gryphonfleet.org
Rear Admiral of the Red
Geoffrey Strayer
KDE, KR, SC, CGM, GS
Bosun, Gryphon Fleet
bosun@2ndfleet.trmn.org
Senior Master Chief Intelligence Mate
Kevin Walsh, NS, QBM
Chief of Staff
cos@gryphonfleet.org
Captain, Senior Grade Zach McCauley
Flag Captain
co@hmsgryphon.trmn.org
Captain, Junior Grade Christina Swanson
Flag Lieutenant
flaglt@gryphonfleet.org
Captain Junior Grade Kerry Kuhn
Fleet Medical NCOIC
medical@gryphonfleet.org
Intelligence Specialist
intel@2ndfleet.trmn.org
Lieutenant Commander David Oliver Kling
Legalman
legalman@2ndfleet.trmn.org
Operations Officer
operations@gryphonfleet.org
Lieutenant Commander Patrick Giese
Personnel Officer
Captain (SG)
Jamey Salsberg
KDE, MC, OC
Range Officer
marksmanship@2ndfleet.trmn.org
Senior Master Chief Intelligence Mate
Kevin Walsh, NS, QBM
RMACS Liaison
ascl@gryphonfleet.org
Captain, Junior Grade Christina Swanson
Training Officer
bosun@hmsgryphon.trmn.org
Senior Chief Petty Officer
Derek Firehawk Sauls
Gryphon Fleet Order of Battle
Task Force 21
Covering Minnesota, Wisconsin, and the Upper Peninsula of Michigan
LAC Wing 30
HMLAC Gungnir, Willmar, MN
HMLAC Superior, Duluth, MN
SMLAC Arminius, Minneapolis, MN
Destroyer Squadron 265
HMS Javelin (DD-264), Big Lake, MN
HMS Lodestone (DD-64), Elk River, MN
HMS Merlin (CA-270), St. Cloud, MN
Independent Commands
HMS Hellhound (DD-446), St. Paul, MN
HMS Invincible (SD-455), Plymouth, MN
HMS Juno (BC-726), Willmar, MN
HMS Leonidas (BC-584), Grand Forks, ND
HMS Valkyrie (SD-355), Minneapolis, MN
Independent Commands
HMS Borzoi (DD-438), River Falls, WI
HMS Gawain (DD-481), Madison, WI
HMS Musashi (BC-775), Milwaukee, WI
Task Force 22
Covering Illinois, Indiana, Kentucky, Ohio, and the Lower Peninsula of Michigan
LAC Wing 62
GSNLAC Lilla Björn, Marquette, MI
HMLAC Scythe, Portage, Indiana
Independent Commands
HMS Apollo (CL-80), Lafayette, IN
HMS Demon (CLAC-62), Des Plaines, IL
HMS Gryphon (SD-153), Indianapolis, IN
HMS Hexapuma (CA-412), Rockford, IL
HMS Hotspur (DD-02), Rantoul, IL
HMS Samurai (CL-356), Goshen, IN
HMS Vixen (DD-174), Chicago, IL
HMS Wolfhound (DD-437), Mt. Prospect, IL
Cruiser Division 711
HMS Death Claw (CA-437), Cincinnati, OH
HMS Sabrepike (CA-417), Franklin, OH
Independent Commands
HMS Ajax (BC-545), Windsor, Ontario
HMS Beowulf (BC-739), Lansing, MI
HMS Enterprise (BC-480), Rochester Hills, MI
HMS Galahad (DD-478), Columbus, OH
HMS Helen (BC-570), Fruitport, MI
Task Force 21
RADM Wayne Bruns
Task Group 21.1
CAPTSG Jill McTavish
Destroyer Squadron 265
CAPTSG Paladin Meyer
Task Group 21.2
CAPTJG Timothy Bailey
Task Force 22
CDRE Justin Dupras
Task Group 22.1
CAPTSG Michael Flanagan
Task Group 22.3
CAPTSG Jackie Snedden
Cruiser Division 711
CAPTJG Kevin Johnson