The Gryphon's Beak
September, 2021
One year to go. We are in the beginning of the home stretch of our Worldcon preparations, and getting closer to being able to finally comment on what we have planned. Right now, we are in a holding pattern, needing the concom to approve some of the plans before we announce them.
In this case, begging forgiveness is not better than asking permission.
What I can comment on is that we will be running a fully kitted out table all 5 days, and a room party for 3 nights. We will be running our own excursions into Chicago, with a focus on the Adler Planetarium, Art Institute, Field Museum of Natural History, Museum of Science & Industry, and more. We are working on a 'Queen Berry's Chicago' excursion to the underground spaces of the city. There will be options for dining, exploration, and maybe even some baseball.
In all, there is a lot to do in Chicago, and there will be some kind of convention happening at the same time.
So keep your eyes peeled for updates and announcements as we finalize the plans. It's going to be a blast!
THE TRADITION LIVES!
OAK FOREST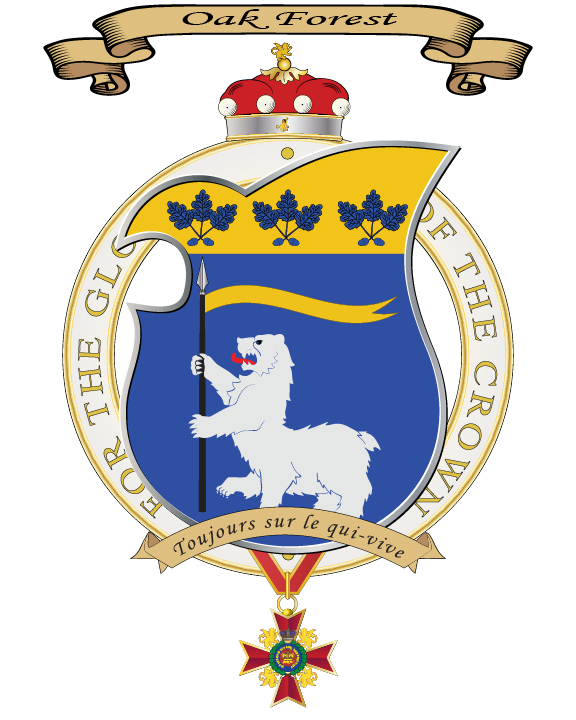 Matter of Honor LARP Update
Matter Of Honor Postponement Notice:
Dramatically rising Covid-19 cases and trends in the Bay City area have prompted both the Saginaw Valley Naval Ship Museum (USS Edson) and the Bay City Health Department to encourage us to cancel or postpone the Matter of Honor event for November 2021. While QAG staff had already expressed our requirement of player vaccinations, the tight quarters and minimal ventilation aboard the Edson make the event a significant danger given the properties of the Delta variant.
The November 2021 event will not be taking place.
At this time, both the TRMN and Quest staff are working on the most viable solution, which could very likely mean a rescheduling sometime in 2022. At this time, we are disabling all additional payments to player accounts and asking that players please be patient while we sort out our plan of action. Whatever the decision, full refunds will be made available should players request them.
At this time, this is all the information we are ready to convey – we will update everyone as we know more. Thank you for your understanding in the meantime.
This is a reminder that your Chapter and MarDet reports are due between the 1st and 10th. One thing I found amazingly helpful when filling them out was to use an online document (Google Docs, Word Online) to keep things organized as they happened. Then, when the reporting month hit, I could just copy and paste them into the reports form, and be done. No trying to remember what happened two months ago at the last minute!
And a reminder that Marksmanship submissions are due the 20th of the month, so we have time to correlate and get things set for the award issuance.
Marines – you now have a new online form to fill out for Bi-Monthly reports. The link is below. It will send the reports to your command triad, your Ship's CO and to ComForceCom. Please use this form to send in your report that is due on the 5th.
There is only one stipulation with the form at this time. Please do not use autofill. Autofill does not work properly and that information is deleted in the report. You can copy and paste information into the report but forgo the autofill function.
https://buships.trmnbureaus.info/rmmc/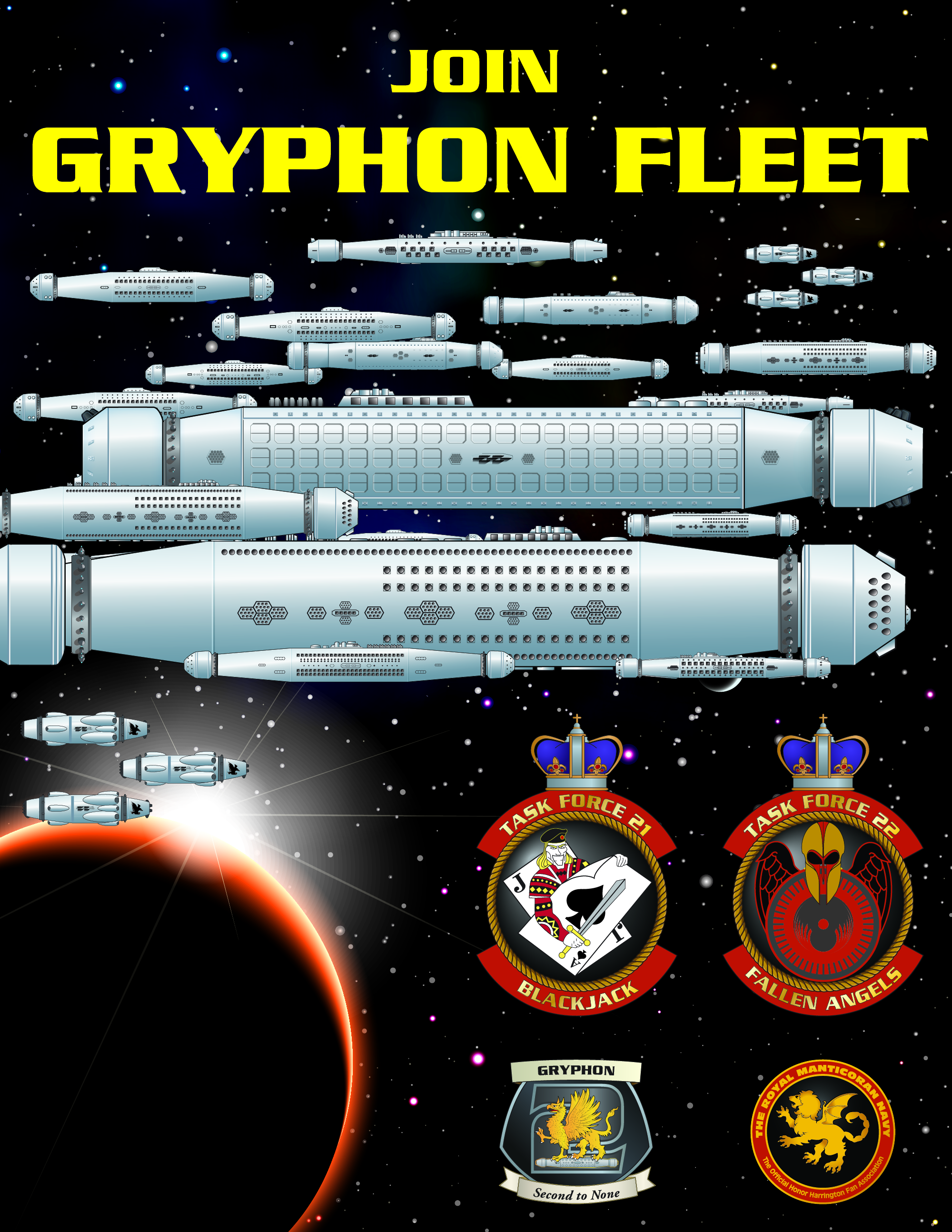 The Bureau of Planning is excited to announce the launch of ConStack. This cooperative project between BuPlan and BuComm is now a fabulous new tool that puts information about over 2,000 conventions at your fingertips. All members of TRMN and the public can view ConStack at:
https://constack.trmnbureaus.info/
If you see that an event is missing or has incorrect information, contact your Fleet's BuPlan Intel Agent or Branch Liaison and they will get it updated.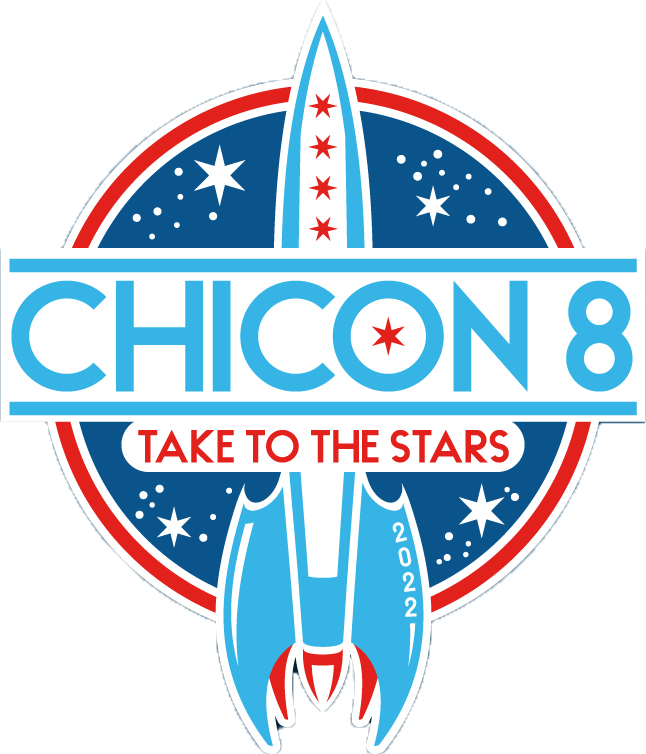 By order of CO 2nd Fleet, the following marksmanship awards are issued effective 1 September, 2021:
PISTOL MARKSMANSHIP CERTIFICATE:

CPO James Matthew FORGIE, HMS Havoc
PO3 Steve GALPIN, HMS Havoc

RIFLE MARKSMANSHIP CERTIFICATE:

PO3 Steve GALPIN, HMS Havoc
The Tradition Lives!
For CO 2nd Fleet:
Issued by:
KEVIN WALSH, NS
Senior Chief Petty Officer, RMN
2nd Fleet Range Officer
Queen's Bravery Medal
PO1 Tiffany KAMPERSAL, RMN HMS Hexapuma
Mentioned in Dispatches
S1C Sheila Anne CATAROCHE, RMN HMS Ajax
LCDR Debra FLIGOR, RMN HMS Hotspur
LCDR Patrick Ardan GIESE, RMN HMS Invincible
Prisoner of War Medal
CDR Richard James SAMS, RMN HMS Merlin
Manticoran Combat Action Medal
4th Award
CAPTJG Bruce CREWS, RMN HMS Enterprise
Aerospace Basic Observer Wings, Enlisted
CPO James Matthew FORGIE, RMN HMS Havoc
Enlisted Space Warfare Pin
CPO James Matthew FORGIE, RMN HMS Havoc
Ranks on awards are listed at the time of award, and may have changed by publication.
Congratulations are extended to the following members on the occasion of their promotions as noted.
HMS Demon
Nix S Vulpix to Spacer 2nd Class, effective 26 August, 2021
Perry W. Dyer to Civilian Three , effective 26 August, 2021
HMS Enterprise
Kenneth McNealy Jr. to Spacer 1st Class, effective 16 August, 2021
David Levi to Chief Electronic Mate, effective 17 August, 2021
HMS Galahad
Stephen Baker to Spacer 2nd Class, effective 28 August, 2021
HMS Havoc
Kennerly Ligo III to Petty Officer 2nd Class, effective 10 August, 2021
Aaron M. Schafer to Spacer 1st Class, effective 17 August, 2021
HMS Musashi
Damon Graham to Gunner's Mate 1st Class, effective 8 August, 2021
Ryan Pavao to Spacer 1st Class, effective 27 August, 2021
Liz Carpenter to Spacer 2nd Class, effective 27 August, 2021
Eric Clapsaddle to Helmsman 2nd Class, effective 27 August, 2021
HMS Vixen
Justin Satov to Spacer 2nd Class, effective 21 August, 2021
HMSS North Star
Jessica Corrine Chadwick to Petty Officer 3rd Class, effective 19 August, 2021
Eric Stucky to Spacer 1st Class, effective 19 August, 2021
Ron James Trebes to Spacer 1st Class, effective 19 August, 2021
Ian James Wilson to Spacer 1st Class, effective 19 August, 2021
Justin Allen Langel to Spacer 2nd Class, effective 19 August, 2021
Richard A May to Spacer 2nd Class, effective 19 August, 2021
Miranda Maeve Cockerham to Cadet Ranger Three, effective 19 August, 2021
Fleet Command & Staff Information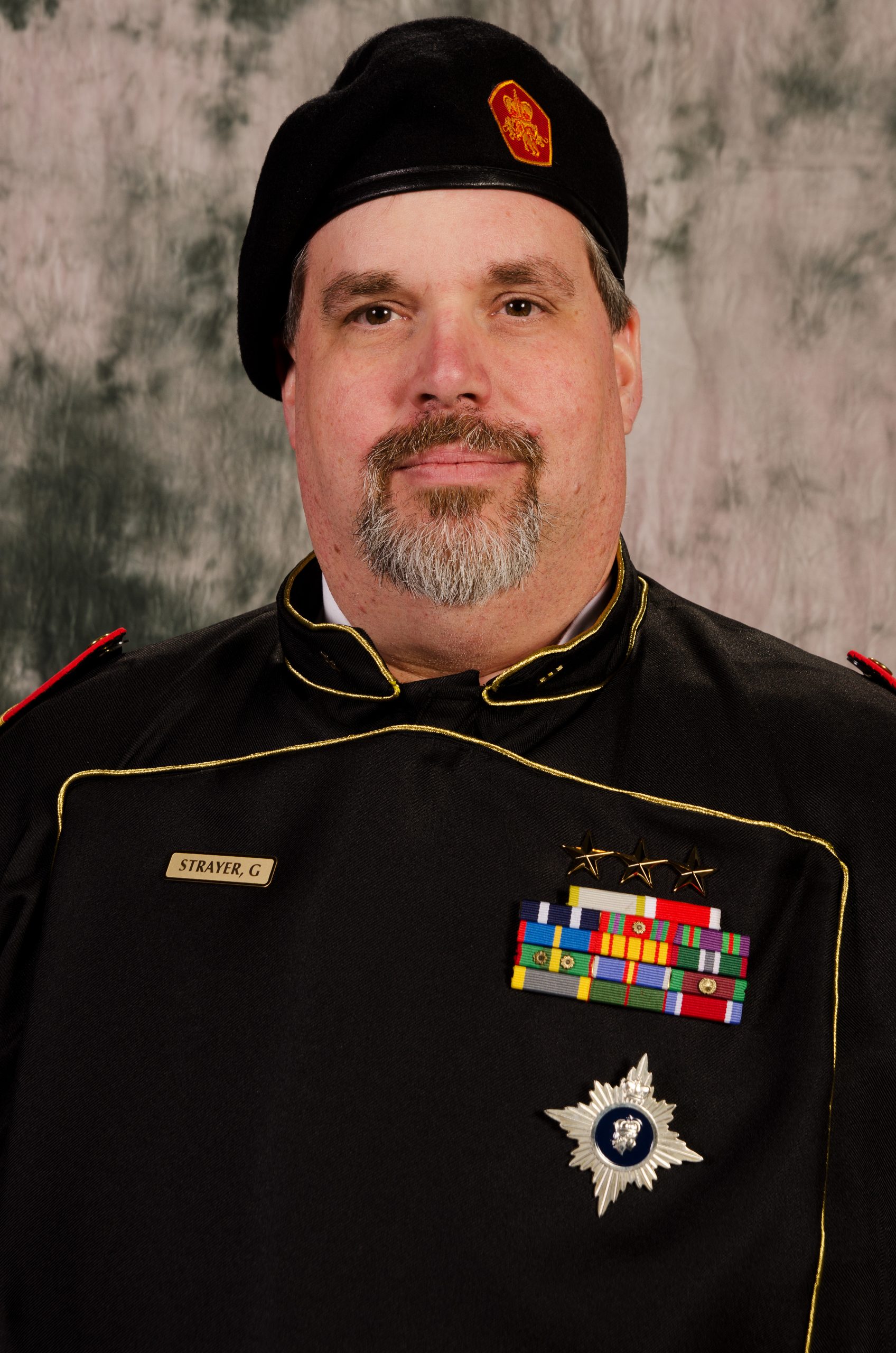 CO, Gryphon Fleet
co@gryphonfleet.org
Rear Admiral of the Green Geoffrey Strayer, GCE, KR, SC, OG, CGM, GS
Baron Oak Forest
XO, Gryphon Fleet
Rear Admiral of the Green Wayne Bruns, GCE, OM, KCGL, MC, OC, CR, SC, OG, CGM, GS, QBM, CBM, PC
Baron Grosvenor

Bosun, Gryphon Fleet
bosun@2ndfleet.trmn.org
Senior Master Chief Intelligence Mate
Kevin Walsh, NS, QBM
Chief of Staff
cos@gryphonfleet.org
Captain, Senior Grade Zach McCauley
Flag Captain
co@hmsgryphon.trmn.org
Captain, Junior Grade Christina Swanson
Flag Lieutenant
flaglt@gryphonfleet.org
Captain Junior Grade Kerry Kuhn
Fleet Medical NCOIC
medical@gryphonfleet.org
Intelligence Specialist
intel@2ndfleet.trmn.org
Lieutenant Commander David Oliver Kling
Legalman
legalman@2ndfleet.trmn.org
Operations Officer
operations@gryphonfleet.org
Lieutenant Commander Patrick Giese
Personnel Officer
Captain (SG)
Jamey Salsberg
KDE, MC, OC
Range Officer
marksmanship@2ndfleet.trmn.org
Senior Master Chief Intelligence Mate
Kevin Walsh, NS, QBM
RMACS Liaison
ascl@gryphonfleet.org
Captain, Junior Grade Christina Swanson
Training Officer
bosun@hmsgryphon.trmn.org
Senior Chief Petty Officer
Derek Firehawk Sauls
Gryphon Fleet Order of Battle
Task Force 21
Covering Minnesota, Wisconsin, and the Upper Peninsula of Michigan
Destroyer Squadron 265
HMS Javelin (DD-264), Big Lake, MN
HMS Lodestone (DD-64), Elk River, MN
HMS Merlin (CA-270), St. Cloud, MN
Independent Commands
HMS Hellhound (DD-446), St. Paul, MN
HMS Invincible (SD-455), Plymouth, MN
HMS Intrepid (SD-463), Willmar, MN
HMS Leonidas (BC-584), Grand Forks, ND
HMS Valkyrie (SD-355), Minneapolis, MN
Independent Commands
HMS Borzoi (DD-438), River Falls, WI
HMS Gawain (DD-481), Madison, WI
HMS Musashi (BC-775), Milwaukee, WI
Task Force 22
Covering Illinois, Indiana, Kentucky, Ohio, and the Lower Peninsula of Michigan
LAC Wing 62
GSNLAC Lilla Björn, Marquette, MI
HMLAC Scythe, Portage, Indiana
Independent Commands
HMS Apollo (CL-80), Lafayette, IN
HMS Gryphon (SD-153), Indianapolis, IN
HMS Hotspur (DD-02), Rantoul, IL
HMS Samurai (CL-356), Goshen, IN
HMS Wolfhound (DD-437), Mt. Prospect, IL
Cruiser Division 711
HMS Death Claw (CA-437), Cincinnati, OH HMS Sabrepike (CA-417), Franklin, OH
Independent Commands
HMS Ajax (BC-545), Windsor, Ontario HMS Beowulf (BC-739), Lansing, MI HMS Enterprise (BC-480), Rochester Hills, MI HMS Galahad (DD-478), Columbus, OH HMS Helen (BC-570), Fruitport, MI
Independent Commands
HMS Demon (CLAC-62), Des Plaines, IL HMS Havoc (DD-01), Muncie, IN HMS Hexapuma (CA-412), Rockford, IL HMS Vixen (DD-174), Chicago, IL
Task Force 21
RADM Wayne Bruns
Task Group 21.1
CAPTSG Jill McTavish
Destroyer Squadron 265
CAPTSG Paladin Meyer
Task Group 21.2
CAPTJG Timothy Bailey
Task Force 22
CDRE Justin Dupras
Task Group 22.1
CAPTSG Michael Flanagan
Task Group 22.3
CAPTSG Jackie Snedden
Cruiser Division 711
CAPTJG Kevin Johnson
Task Group 22.4
CAPTSG Samuel Dietzmann